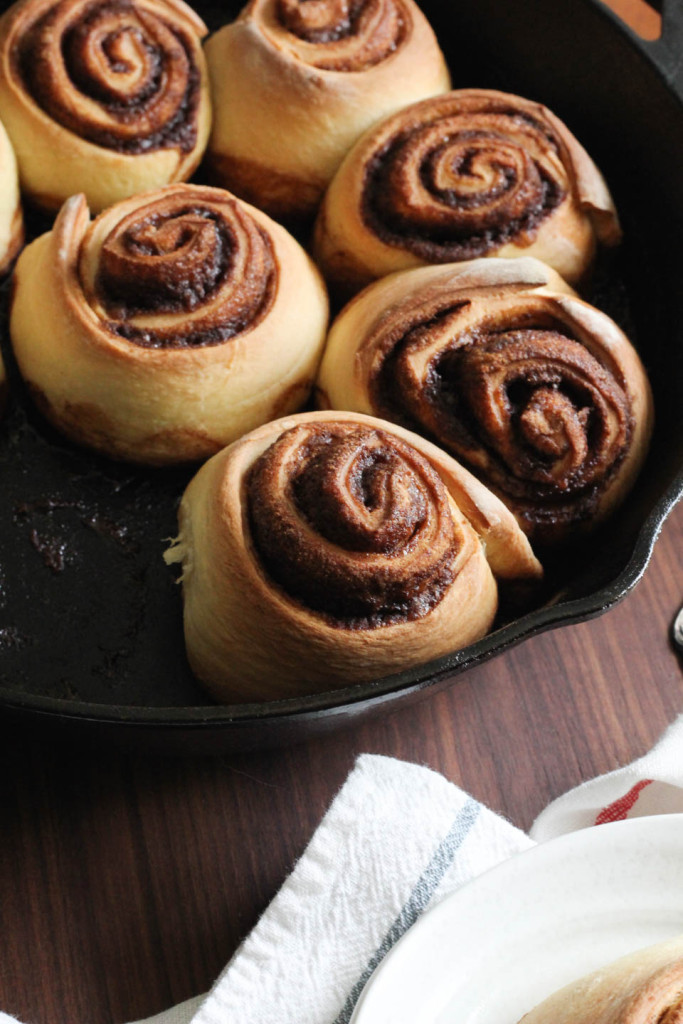 What Mother wouldn't love a freshly baked cinnamon roll for Mother's Day? Maybe there are a few out there, but I am pretty certain most would be super happy to find a fresh baked cinnamon roll smell coming from the kitchen on Mother's Day morning. I attempted to simplify the ingredients and method to the point where you and your kids can make them together, which how cute is that going to be? So cute!
I'll be honest, making easy cinnamon rolls seems like an oxymoron. They are a bit time consuming, but only because yeasted dough needs to hang out and make the flavor of the dough better. It also needs to rise, to make pillowy, fluffy beauties. Yes, we could skip all that and make cinnamon rolls with no yeast, but in my opinion they are not as good. So taking the extra bit of effort here makes a world of difference in flavor. And lets face it, if we are going to indulge in a roll like this, why not eat the best one possible?
Have you ever made homemade cinnamon rolls?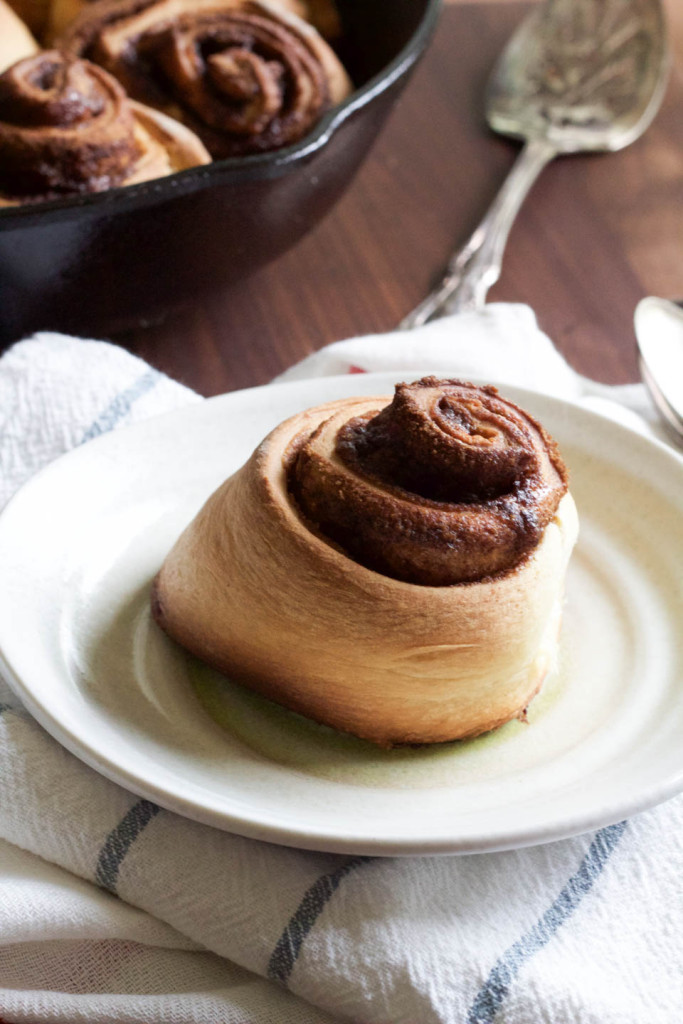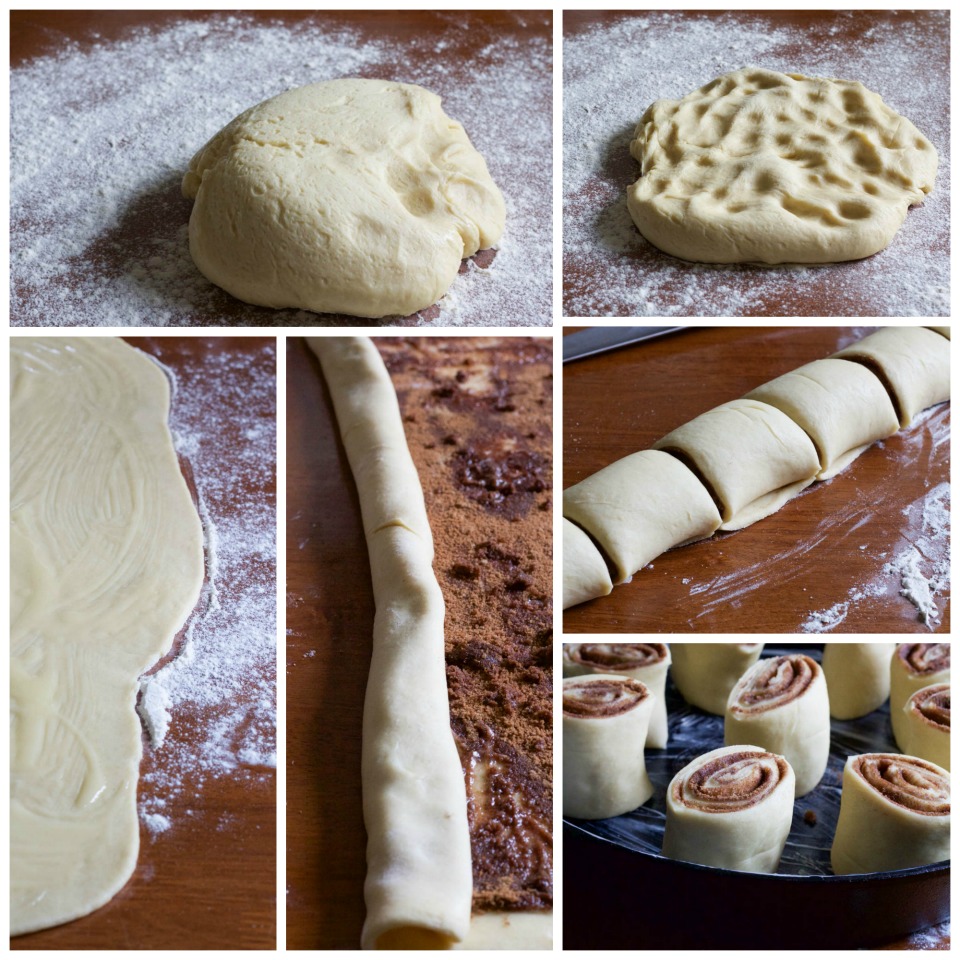 You could also make the dough the day before, and store them in the fridge overnight to bake them in the morning. Which is great! The instructions show a step by step on how to get to that point.
I'll be on ABC'S KATU CH.2 AM Northwest Portland on Wednesday May 6th showing how to make these beauties! Tune in from 9-10am to check it out!
Easy Cinnamon Rolls 
makes 8-10 rolls
Ingredients: 
1 (¼oz) packet active dry yeast
¼ cup sugar, reserve 1/2 teaspoon
1/4 cup water, heated to 115 degrees
½ cup milk, at room temperature
1 egg
2¾ cups flour, plus more for kneading
¾ fine sea salt
4oz unsalted butter, at room temperature, plus more for the pan
for the filling:
1/2 cup dark brown sugar
2 tablespoon ground cinnamon
½ teaspoon fine salt
1/2 cup golden raisins, optional
4oz unsalted butter, melted
for the icing:
1 1/2 cups confectioners sugar
¼ cup buttermilk
Method:
dough:
1. In the bowl of a standing mixer fitted with dough hook. Combine yeast, ½ teaspoon sugar, and ¼ cup water. Stir to combine, let sit until foamy, about 5 minutes. Add remaining sugar, milk, and egg. Mix on low speed until combined well, about 1 minute.
2. Turn mixer off, add flour and salt. Turn mixer on to medium for 4 minutes. Add the butter, and mix until dough is smooth and pulls away from the side of the bowl, about 6 minutes. Remove bowl from mixer, cover with plastic wrap or clean dish towel, set aside in a warm place. Let the dough rise for 1 hour, until it has doubled in size. Tip: turn oven on it's lowest setting for 15 minutes, turn off, and place the mixer bowl with dough in it until it doubles in size.
make the filling: Combine dark brown sugar, cinnamon, and salt, raisins if using, in a medium bowl. Mix to combine using a fork.
3. Gently remove the dough from the bowl onto a lightly floured counter. Knead the dough for about 1 minute, folding it over on itself. Using rolling pin, roll the dough into a 10 x 20 rectangle. Brush to melted butter on the dough. Sprinkle the sugar filling mixture evenly on butter. Lightly press sugar into dough using your hands or the rolling pin. Roll dough up fairly tightly.
4.  Place dough seam side down, use a sharp knife, trim edges. Then cut into 8-10 equal slices. Place the rolls, cut sides up and evenly spaced, into buttered baking pan. Cover pan with plastic wrap and set aside in a warm place to let rise for 30 minutes. (Alternatively, the rolls may be refrigerated overnight.)
Preheat oven to 375 degrees while the rolls rise.
5. Uncover the rolls. (If refrigerated, let them sit at room temperature for 15 minutes.) Bake for about 30 minutes, or golden brown. Remove from oven and allow to cool 5 minutes before serving.
make the icing: While the rolls are baking, whisk together the sugar and buttermilk in a small bowl until smooth.
icing: Either brush on top, or dip the tines of a fork into the icing and drizzle all over the rolls. Serve immediately.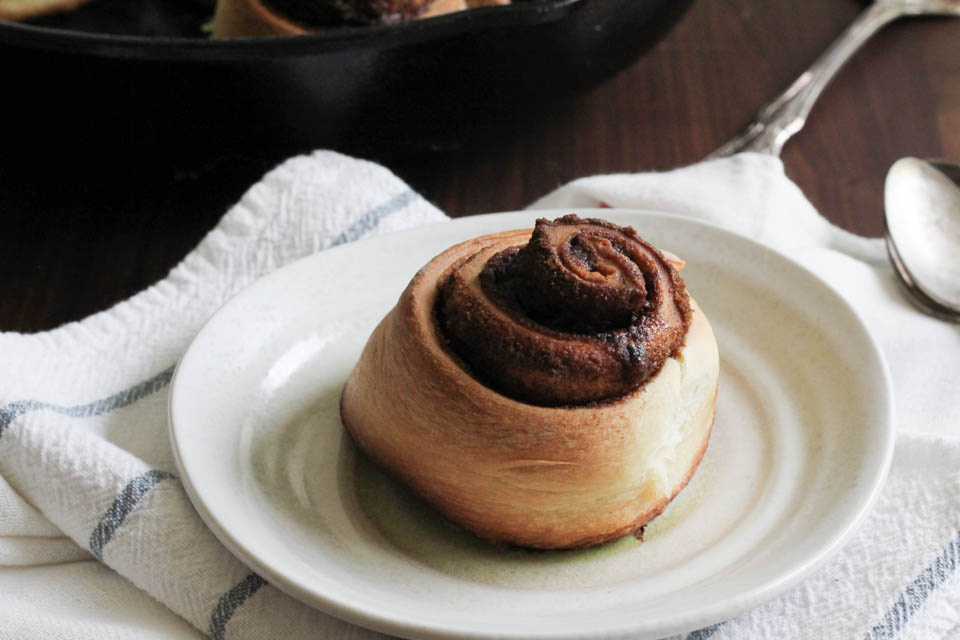 Other yummy baked goodies for Mother's Day from NJB and my blogging friends!