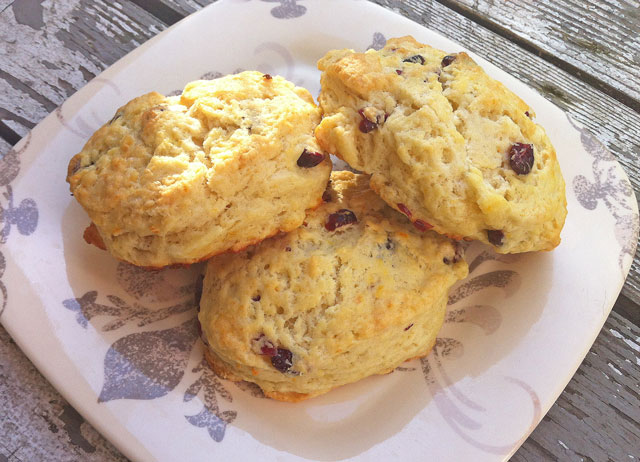 I love listening to music for pretty much anything.  Cooking, baking, cleaning, writing, homework.  All of it, it makes me happy, relaxed, and the right amount of distracted, if that makes any sense.  It does to me.  The type of music varies, but when Jay Z comes on, I can bump it, switch to Dave Matthews Band, I am in love, next up George Winston, slow it down.  It makes no difference I love music.  It makes me better at whatever I am doing.  And it helps if I pretend I have Adele's voice, or moves like Beyonce and Madonna.  I'm just saying, sharing my dreams.  Maybe because it's So You Think You Can Dance time again, but man I love dancing, and if I could dance like those people, that would be crazy!  Ok food!  You know I love food too, all things food.  I like making thing that my Mama, and others love.  I like making their favorites, and sending them these treats for special days.  It brings me happiness.  Especially because I can make it with better, happy ingredients than the counter parts that they may buy from coffee shops, or grocery stores.  Because if they are going to buy them anyway, I want them to have the best.  That's just me.  So My Mama's favorite scone is orange cranberry, and it does not hurt if there is a huge pile of walnuts added too.  So these were made for her!
I have just ended my Advanced Caked class in Culinary school, for those of you that don't know, I am in school.  We get a three week break this time and I go back in July.  I cannot tell you how much I am grateful for a few weeks of a breather.  I have been going at this degree for a year now, and no matter how much I love it, and I do, we all need a break from time to time.  I want this done, so that is why I'm not taking the summer off.  But this is a nice little break where I will be making hot dogs from scratch, just so you know.  Brian and I have a goal to make sausages to last us all summer!  It is nice to know where my food comes from and the ingredients on them for that matter, so we want to have our own sausages.  And of course the scones, I didn't forget about the scones, I just got side tracked:).  Squirrel moment…
These were adapted from Ina Garten's recipe.
Ingredients:
4 cups plus 1/4 cup  all purpose flour
1/4 cup sugar
2 tbsp baking powder
2 tsp kosher salt
2 tbsp orange zest
3/4 pound unsalted cold butter diced
4 eggs
3/4 cup cold heavy cream
1/4 cup orange juice
1 1/2 cup dried cranberries
1 egg beaten with 2 tablespoons water, or milk for wash
1 cup toasted walnuts or chopped almonds (optional)
How To:
1.  Mise en Place…
Preheat oven to 400 degrees.  Combine the eggs, orange juice, and heavy cream in a bowl, lightly whisk together.  Set aside.  Get your egg wash ready by mixing 1 egg with 2 tbsp of water or milk, set aside with a brush ready to go.  Mix the 1/4 cup of flour with the cranberries, set aside.  Line 2 baking sheets with parchment paper or silpats.  Set aside.  Sprinkle some extra flour on the counter where you will be rolling out your scone dough to prep for baking.  Sprinkle some flour on a rolling pin as well.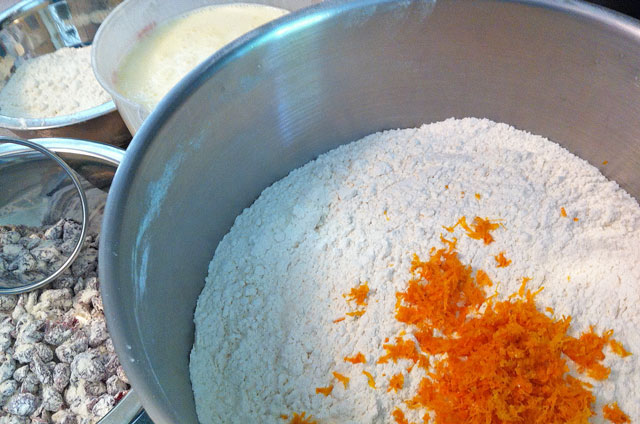 2.  Add the 4 cups of flour, sugar, salt, baking powder, and orange zest to a mixer bowl fitted with the paddle attachment, or a bowl with your hand blender.  Mix on low to combine ingredients well.  Add the diced cold butter on low and combine until you see little chunks breaking up, about 2 minutes.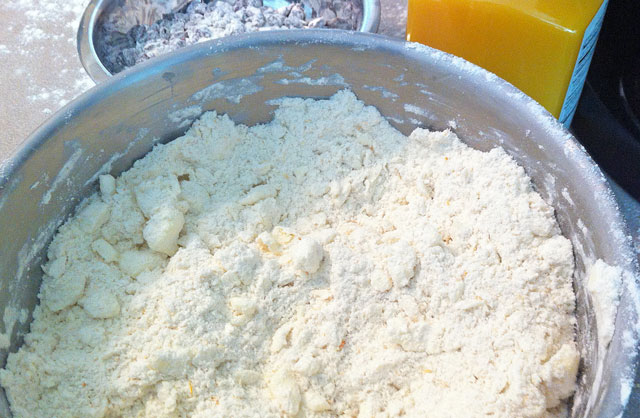 3.  Add the cream/o.j mix to the flour/sugar mix on low and mix for about 1 minute.  Do not over mix here, just get the flour wet with the cream mix.  It will be lumpy, lumpy is good here.  Add the cranberries and (nuts if you are using), mix until combined, 30 seconds or so.
4.  Place the lumpy dough on the sprinkled floured counter and bring dough together into a big ball.  Take your rolling pin and roll dough out to about 3/4- 1 inch thick.  Take your round cutter and begin cutting out your scones.  If you don't have a cutter, use a cup!  Tip: Don't twist your cutter, just cut straight down, then straight up.  This will prevent your scones from being lopsided! Same goes for biscuits in case you wanted to know.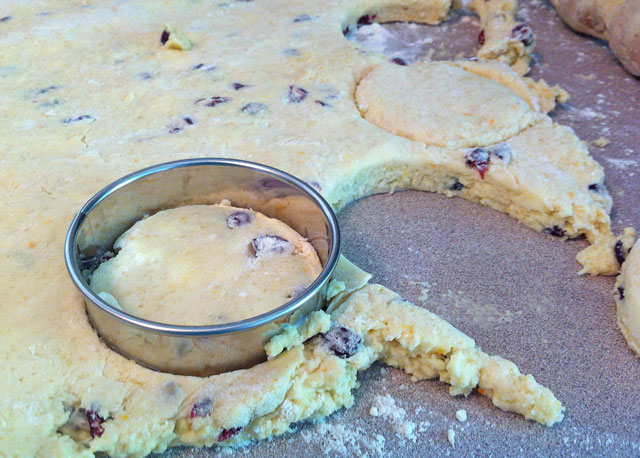 Once you have cut your scones from the rolled dough, gently bring the scraps together, do not mix them too much here.  Just pat them together, and continue this until all of your scones are cut and ready to bake.
5.  Place your cut scones on the sheet pan, and brush the tops with your egg wash.  Place in the oven for about 20-25 minutes.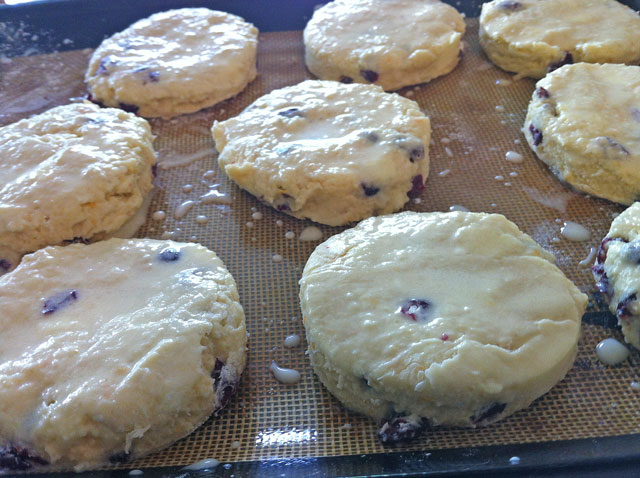 BON APPETIT!!!