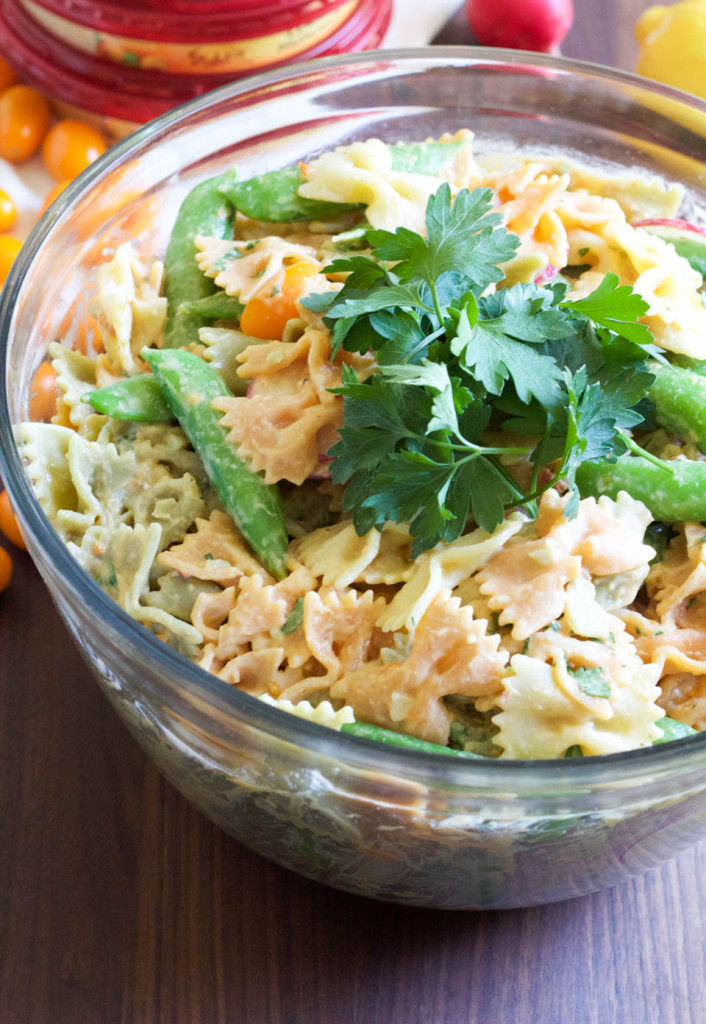 Disclosure: This is a compensated post in collaboration with Sabra Dipping Company. As usual all opinions are my own. Thank you for supporting the companies that support NJB!
National Hummus Day you say? It is indeed National Hummus Day and I'll be on Portland's ABC'S KATU CH 2 AM Northwest this morning at 9-10am sharing this super delicious and healthier way to Hummus Dressing Pasta Salad!
Hummus is the best way to make pasta healthier, adding protein, swapping mayo and adding nutrition. It's also a great way to a vegan pasta, keeping it vegetarian, and over all super good! Over the years I've made tons of dishes incorporating hummus into food, and not just as a dip. Which I may add, I eat Sabra Hummus as a dip, and snack a lot. Hummus is so filling, full of protein which is good for us. Have you tried making dishes with hummus? I'd love to hear what you made!
#HummusDay is the hashtag we'll be using if you want to follow along with all of the amazing bloggers sharing tasty recipes all over the internet and find different ways to use Hummus!
On May 21st, Sabra will be giving away coupons to celebrate National Hummus Day! Click here for your coupon. Go print it today, it is only available on May 21st.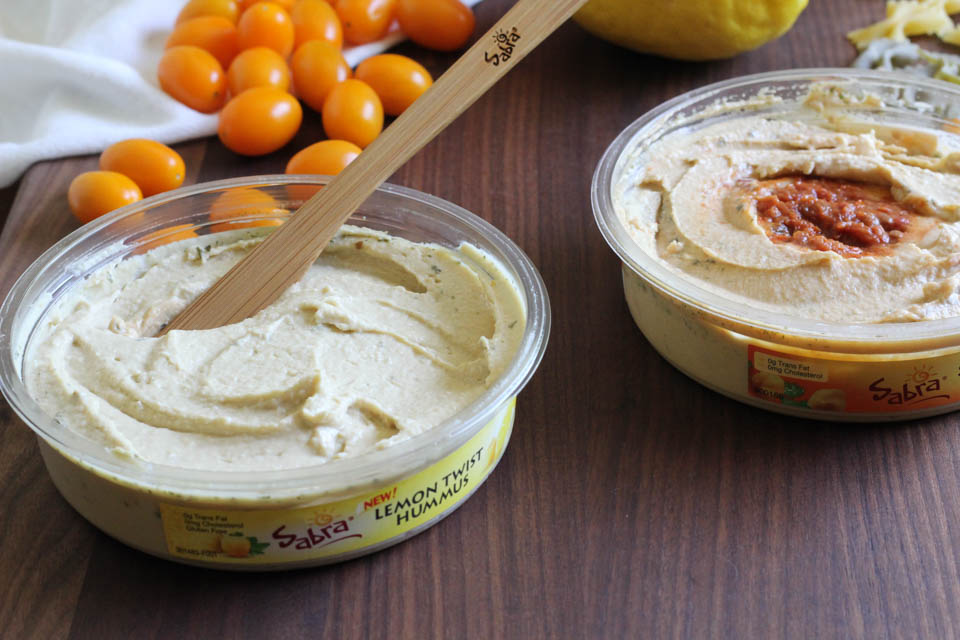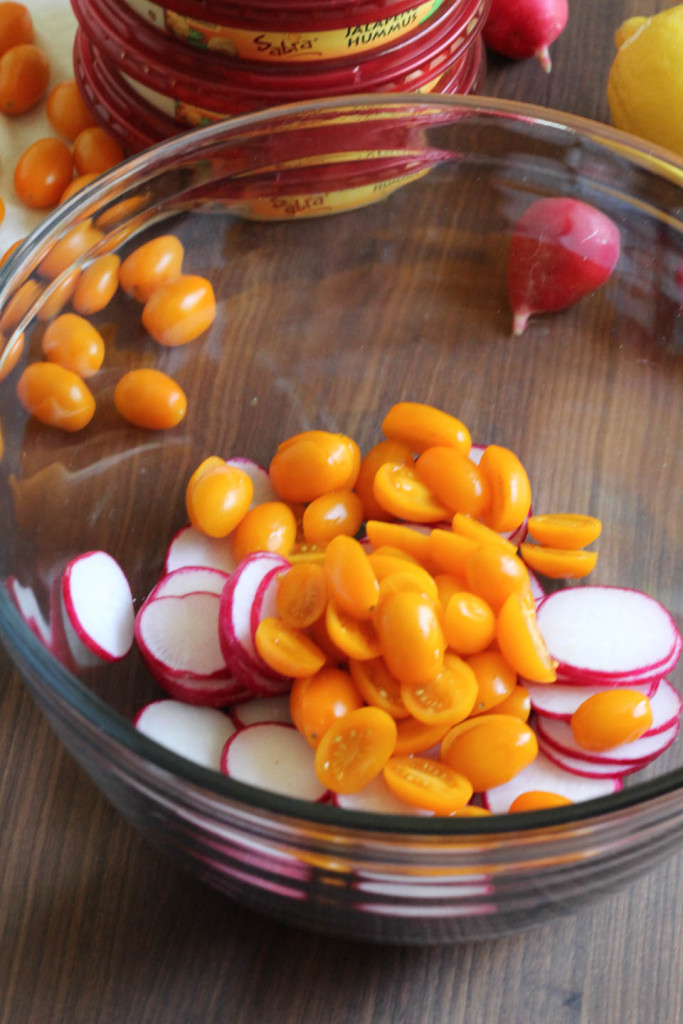 Hummus Dressing Pasta Salad
Ingredients:
1 lb. pasta, I used organic bow tie (easily made gluten free by using gf pasta)
1 lb snap peas, blanched (note: I like using the entire snap pea pod, but you could also shell them and just use the pea)
1-10oz container Sabra hummus, I used Sun Dried Tomato Hummus
1/2 cup olive oil
1 lemon, juiced, about 2 tablespoons
1 cup radishes, thinly sliced
2 cups grape tomatoes, sliced in half, I used golden sweet tomatoes
1/4 cup fresh parsley, finely chopped
Method:
1. Cook the pasta according to the package. Remove the cooked pasta by using a slotted spoon or spider. Blanch the snap peas by placing in the boiling water (after removing the pasta) for 2-3 minute, or until bright green. Remove and place in a large bowl filled with ice and water, using a slotted spoon or spider.
2. Place hummus, olive oil, and lemon in a medium bowl, whisk to combine until smooth. Pour over the warm pasta, mix to combine using a spatula. Add blanched peas, radishes, tomatoes, and parsley. Stir to combine. Taste for seasoning, add salt and pepper if needed. I did not add any.
Serve cold or at room temperature. Best at room temperature. Store leftovers in an airtight container for up to 5 days.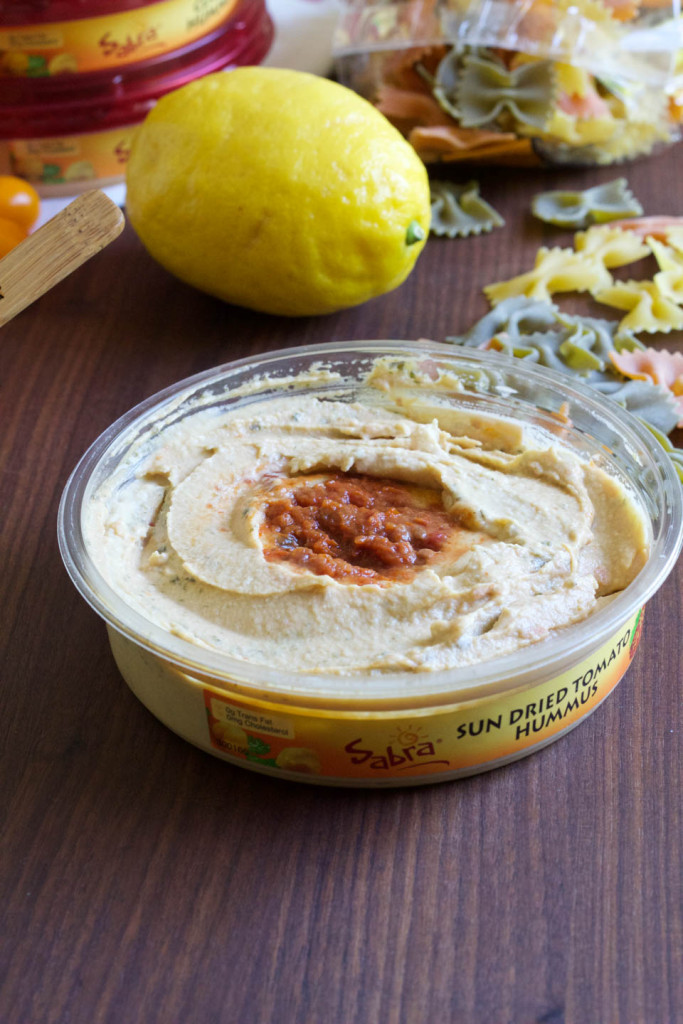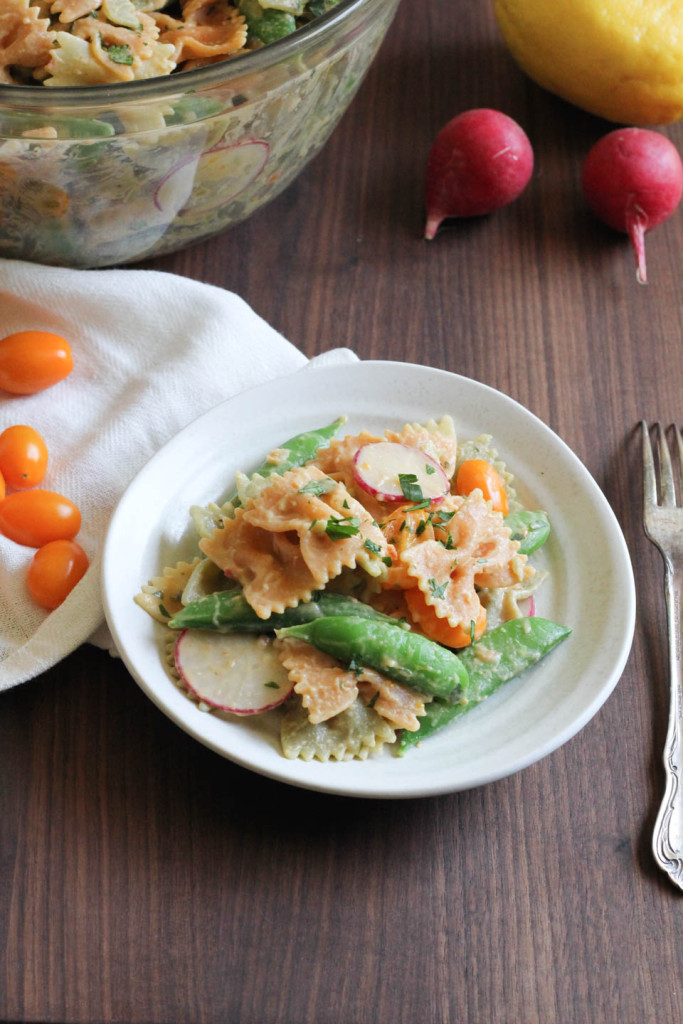 Dishes I've made with Sabra Hummus!
Dishes my blogging friends made with Sabra Hummus!
Happy National Hummus Day!