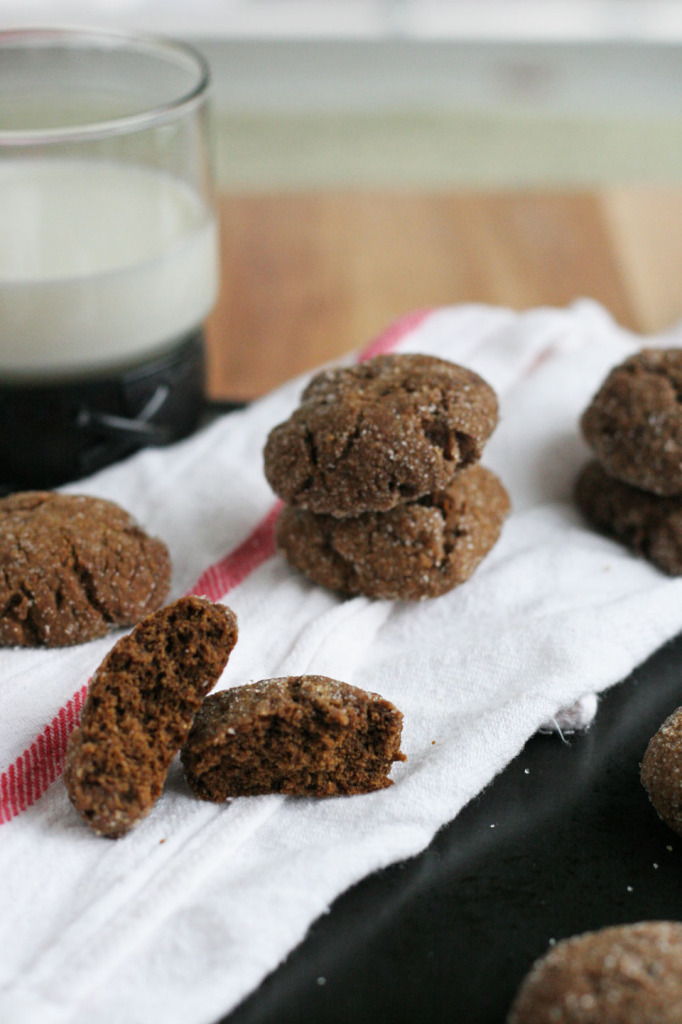 Ginger molasses cookies have history in my life…Holidays mean holiday cookies! It means a lot more, I know, I am just really excited about cookies as much as relaxing, family time, and Christmas trees. I love it all! This year we are taking two weeks off at the end of the year, a well deserved, long time coming vacation. Or stay-cation! Which needs cookies. We all need cookies, it's a thing. Even if you don't love cookies, you eat them during this time of year. I know you do, because I was there.
I was there in a bakery making those cookies, thousands of them, so many of them I still have dreams about it. Oh and a permanent callous from scooping cookies. No joke. This was a couple of years ago, here in Portland. It's the best bakery in Portland in my opinion, even before I worked there. It's top three best bakeries on the West coast. The sheer perfection and high standard that comes from that bakery was astonishing. I was in charge of holiday baking. Think ginger, gingerbread, crackles, cranberries, you name it, I made it in small batch droves. And ginger molasses cookies was on the menu of course. I haven't made them since I worked there two years ago. That is how many I made, I steered clear of holiday baking until this Christmas, I made too many cookies that year. Don't get me wrong, I loved working there, and I love baking clearly. But seriously, I made so many cookies in a three month period, that I had a blister from the scoop. Now, I learned so much from working there. Invaluable experience is how I have always described it, a memorable invaluable experience.
So now that is has been years since I have made these cookies, I felt it was time to bake them again. It's been long enough. While this is not the recipe from Baker & Spice, this is similar in flavor and texture. Honestly, I can't remember the exact recipe, nor would I be able to share it with if I did lol! I signed a contract :).
Happy Baking!
I'll be sharing this recipe on ABC'S KATU AM Northwest Portland, and here is the TV segment!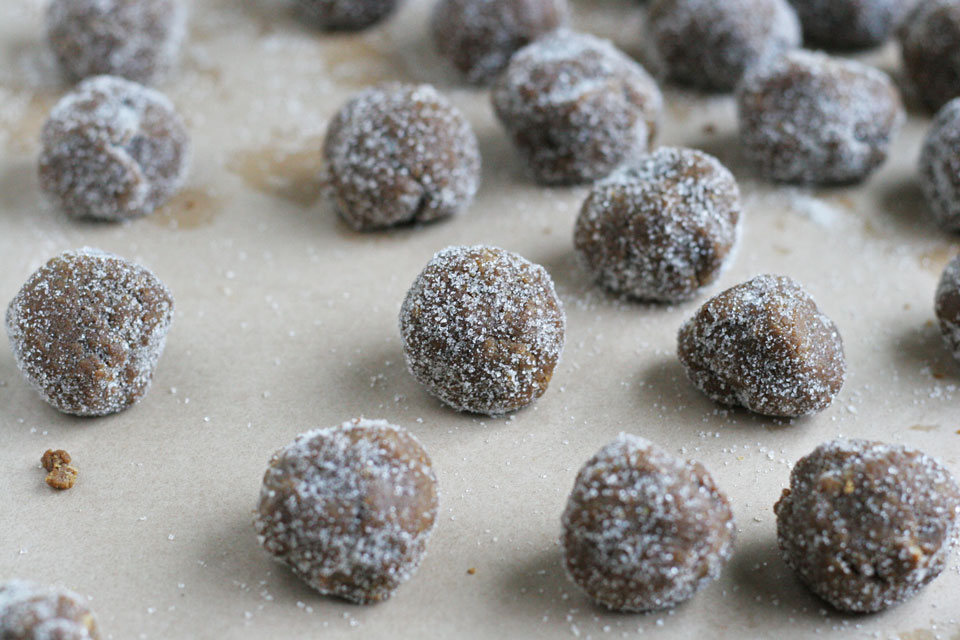 Ginger Molasses Chewy Cookies
Makes 2 dozen, depending on the scoop maybe 2 1/2
Ingredients:
2 cups all purpose flour
2 teaspoons baking soda
1 1/2 teaspoons ground cinnamon
1 teaspoon ground ginger
1/2 teaspoon fine sea salt
1/4 teaspoon ground cardamom
1 large egg
1/2 cup unsalted butter, melted
1/3 cup mild dark molasses
1/4 cup granulated sugar, I use organic cane sugar
Coarse sugar (for rolling), I use organic cane sugar
Place rack in center of oven, and preheat to 375 degrees.
Method:
Place coarse sugar in a shallow bowl or pyrex.
1. In a medium bowl, combine flour, baking soda, cinnamon, ginger, salt, and cardamom. Whisk to combine. Place egg, butter, sugar, and molasses in a small bowl, whisk to combine. Add egg mixture to flour, use a spatula to gently combined.
2. Scoop 1 tablespoon of dough, roll into balls, and toss in sugar. Place in fridge for 30 minutes. Place dough on a parchment lined baking sheet, 2 inches apart. Place in oven and bake for 8-10 minutes. Allow to cool for 10 minutes on a wire cooling rack. Store in an airtight container for up to a week.
These can be made up to 2 weeks in advance. Place dough in an airtight bag or container in the freezer. Bake straight out of freezer.