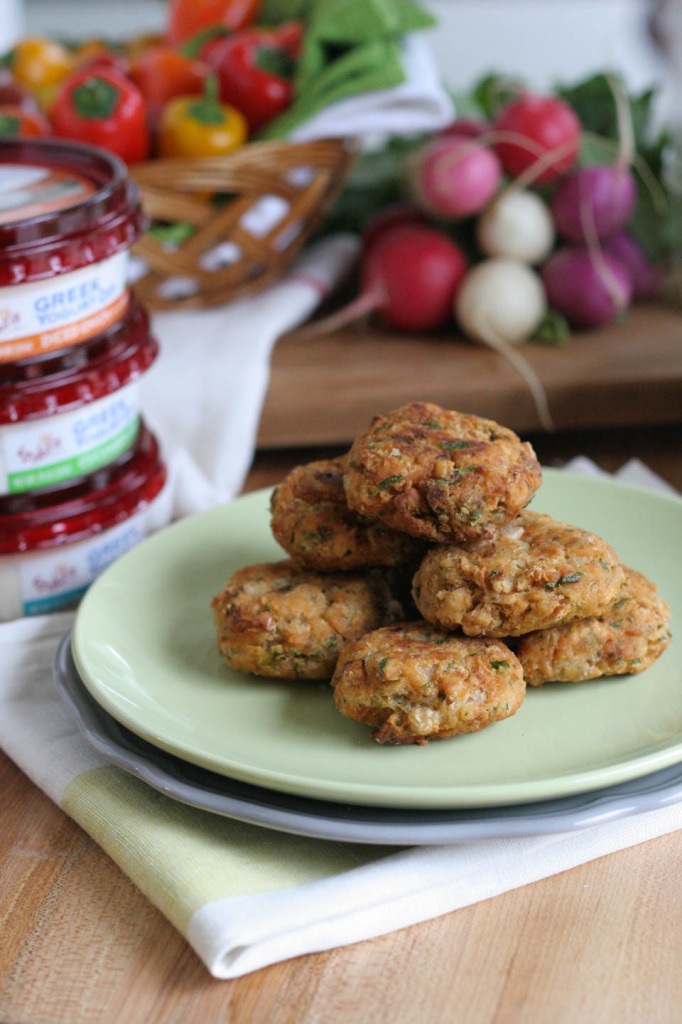 Disclosure: This is a compensated post in collaboration with Sabra Dipping Company. I am sharing this awesome recipe here and on a live cooking segment on KATU AM Northwest!
Are you going to watch the Superbowl this weekend? It's kind of a big deal for us in the Pacific Northwest, being that the Seahawks are in the bowl. So here is my confession, I don't watch football, I only watch the Superbowl. That's it. I may watch one other game during the season, but only of the Seahawks and 49ers are playing. Other than that, no football for me.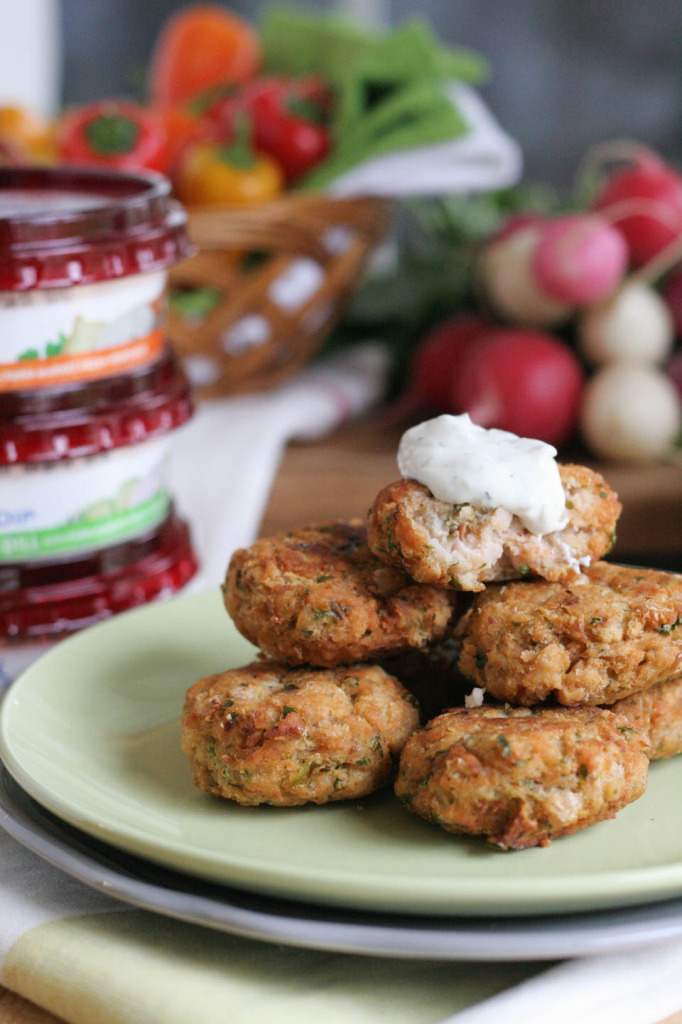 But this is an extra special game, and I'll be on ABC'S KATU AM Northwest sharing this awesome classic falafel recipe, and other ways to use this tasty Sabra Greek Yogurt Dip with fresh and roasted vegetables, crackers and chips. A great way to have a fresh healthy dip choice for the game time and at any event you throw. I love chopping up jicama for this dip too, way better than chips! We all love a good greek yogurt, and my favorite part about Sabra's dip is the quality and freshness. They hand chop fresh vegetables and herbs to mix into this small batch product. What's not to love about that?!!
While it's most popular as a dip, I totally add it to soups as a garnish, so good. This weekend I'll add it to my chili instead of sour cream. Less fat, higher protein, and delicious.
Falafels with Greek Yogurt Dip
Makes 8 falafels
Ingredients:
1-15 oz can garbanzo beans, rinsed and drained
1 cup flat leaf fresh parsley
2 cloves garlic
1 large lime, zest and juice, about 2 1/2 tablespoons fresh juice
1 1/2 teaspoon smoked paprika
1/2 teaspoon fine sea salt
3 tablespoon all purpose flour, use gf flour for gluten free option, omit if needed, just extra dry the beans
Sabra Greek Yogurt Dip, any flavor works
Preheat oven to 400 degrees or add 1/2 inch olive oil to a 10 inch pan to fry
Method:
1. Place garbanzos, parsley, garlic, lime zest and juice, paprika, and salt in a food processor. Pulse until medium crumbles. Do not over mix, or it will turn into hummus. Add flour, and lightly pulse for 10 seconds. You can also chop the parsley and mash the beans by hand, then mix all of the ingredients together in a bowl if you do not have a food processor.
2. Make disks about 1/2 inch thick, the size of a gold ball. Place on parchment lined baking sheet. Place in oven and bake for 20 minutes, or until golden brown. If frying, place pan with oil over medium high heat. Once shimmering, add 4 falafels at a time. Cook for 2-3 minutes on each side, or until crispy golden brown.
Serve warm with Sabra Greek Yogurt Dip for the Superbowl, any party, or a weeknight dinner!