This Blackberry Buckle with Hazelnut Crumb Is a piece of summer Goodness and the cake! Make it all your round with frozen berries as well. Perfect with a cup of coffee or tea, the tree that everyone can enjoy.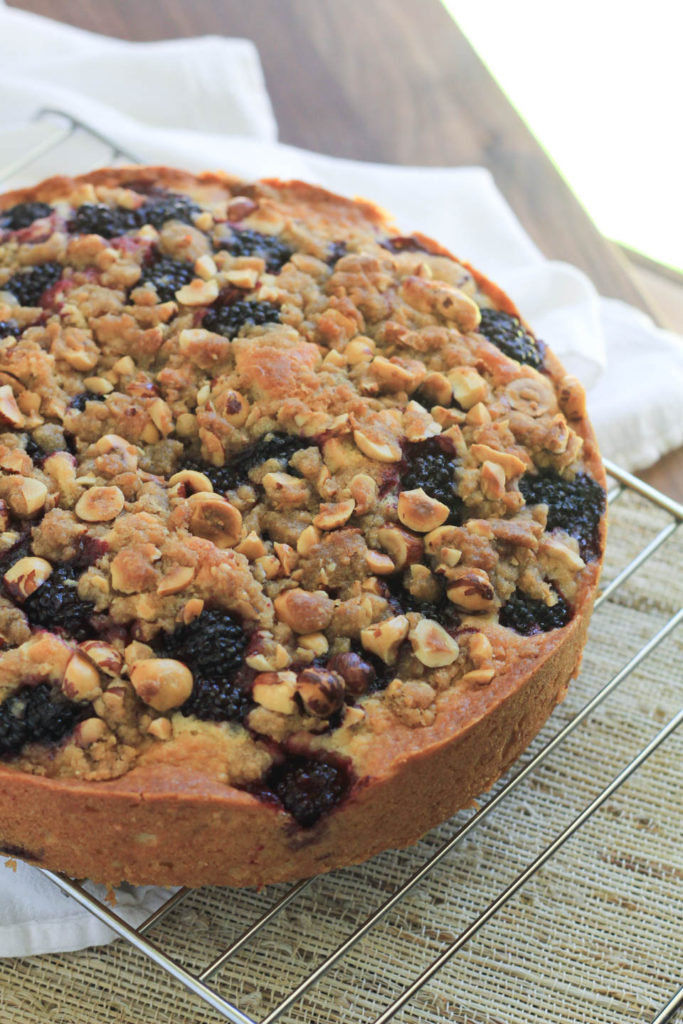 This Hazelnut Crumb alone makes me want to make this cake over and over again. Don't get me wrong, I love this entire cake, it's fluffy and beautifully kissed with Washington blackberries, but that crumb with dark brown sugar, butter, and Oregon Hazelnuts, whoa. I had to control myself and not eat a spoonful before adding it to the top of the cake to bake. But honestly, melted butter over roasted hazelnuts is something special, and topping a seasonal berry cake with it makes it that much more special to enjoy. Of course there are berries popping up all over the place and we've had a long run with early heat bringing in berries to our area for months now. So technically you could make this with your favorite berry, and mine happens to be blackberries.  Any berry would be a lovely addition to this buttery and tender crumb cake.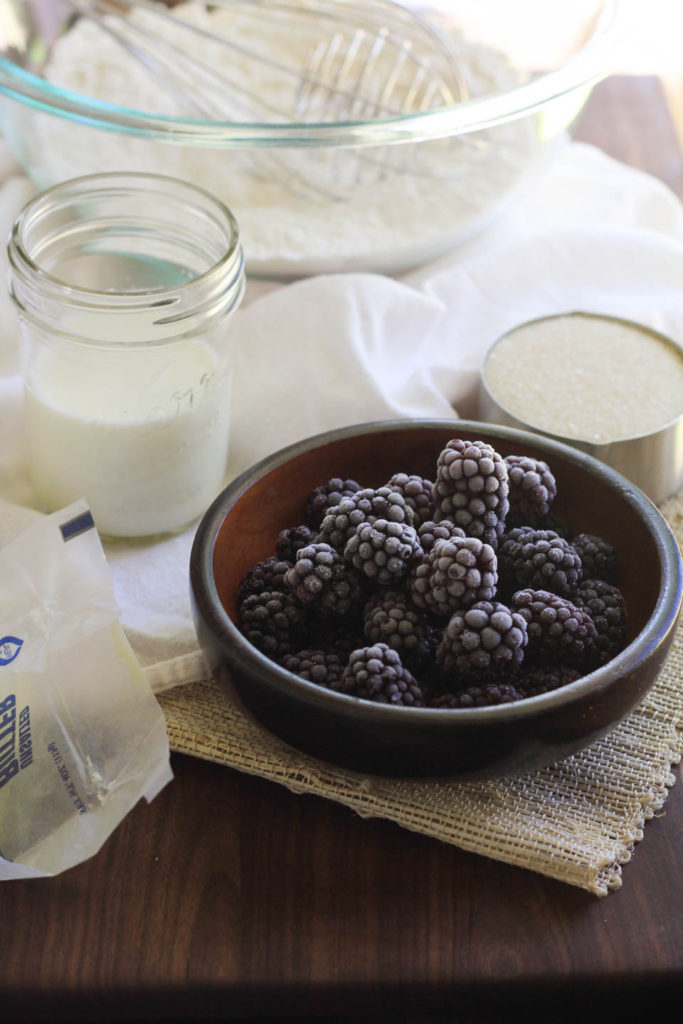 It seems kind of like a coffee cake, but it's a buckle. It was named a buckle because the fruit "buckles" under pressure of the crumb topping, which it does, so it's a buckle! It's sort of an old fashioned fruit studded coffee cake, but different enough to be called a buckle. Who knows really how this became different than a coffee cake, but either way, it's super good. So pop on over to your local farmers markets, pick out your favorite berry and make this cake!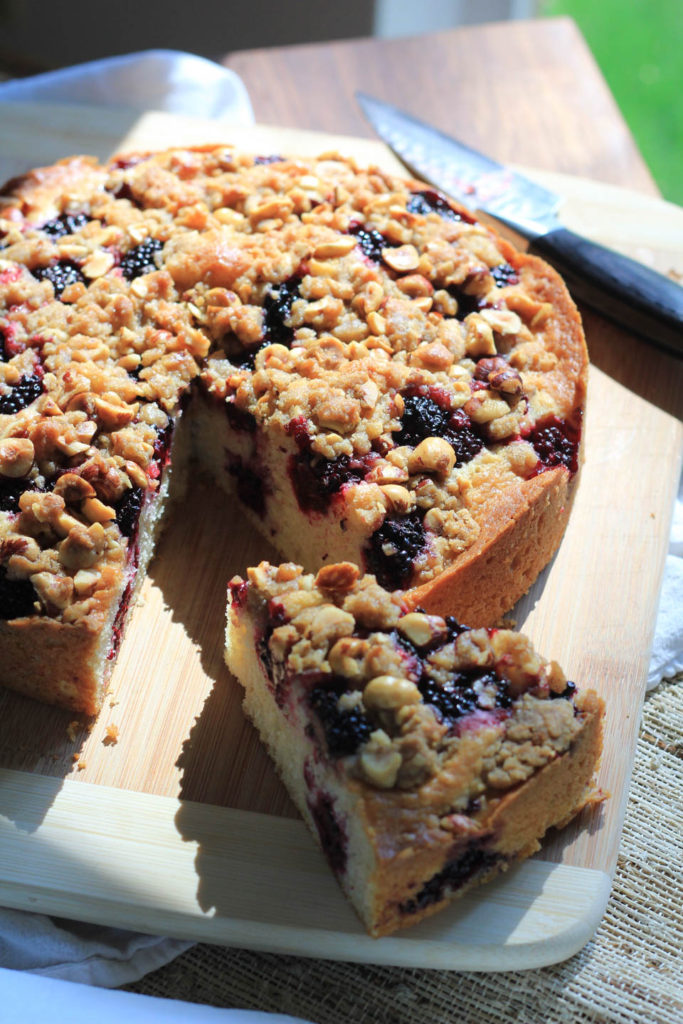 Serve as a dessert or a decadent breakfast, this Blackberry Buckle with Hazelnut Crumb is a perfect alternative to a standard muffin.
Blackberry Buckle with Hazelnut Crumb
makes 1- 9inch cake, serves about 10-12
Ingredients:
hazelnut crumb:
1/2 cup hazelnuts, toasted, skinned and coarsely chopped
1/4 cup all purpose flour
1 tablespoon dark brown sugar
1/4 teaspoon fine sea salt
4 tablespoons unsalted butter, melted
cake:
1 3/4 cup all purpose flour
2 teaspoons baking powder
1/2 teaspoon fine sea salt
1/4 cup unsalted butter, room temperature
1/2 cup granulated sugar, I use organic cane sugar
2 large eggs
1/2 cup buttermilk
2 tablespoons vanilla extract
2 cups blackberries, fresh or *frozen- do not thaw if using frozen
Method:
Place oven rack in center of oven and preheat to 350 degrees. Butter a 9 inch cake pan.
Mix toasted chopped hazelnut with flour, brown sugar, salt, and melted butter in a small bowl.
Place flour, baking powder, and salt in a large bowl, whisk well to combine. Add butter and sugar to stand mixer fitted with paddle attachment. Or use a hand mixer and bowl to cream butter and sugar on medium high for 3-5 minutes, until light and fluffy.
Add egg, one at a time, waiting until incorporated before adding next egg. Add vanilla to buttermilk, stir to combine. Add flour in 3 additions, alternating between the flour and buttermilk. Start and end with flour. Mixing in gently with hand and large spatula, do not use mixer, it can over mix this batter very easily.
Stir in 1 cup of blackberries very gently. Pour batter into prepared cake pan, top evenly with with 1 cup blackberries, followed by hazelnut crumb mixture. place in oven and bake for 45-50 minutes, or when toothpick comes out clean from center of cake.