Make the easiest pie ever for your holiday gathering, Apple Tarte Tatin!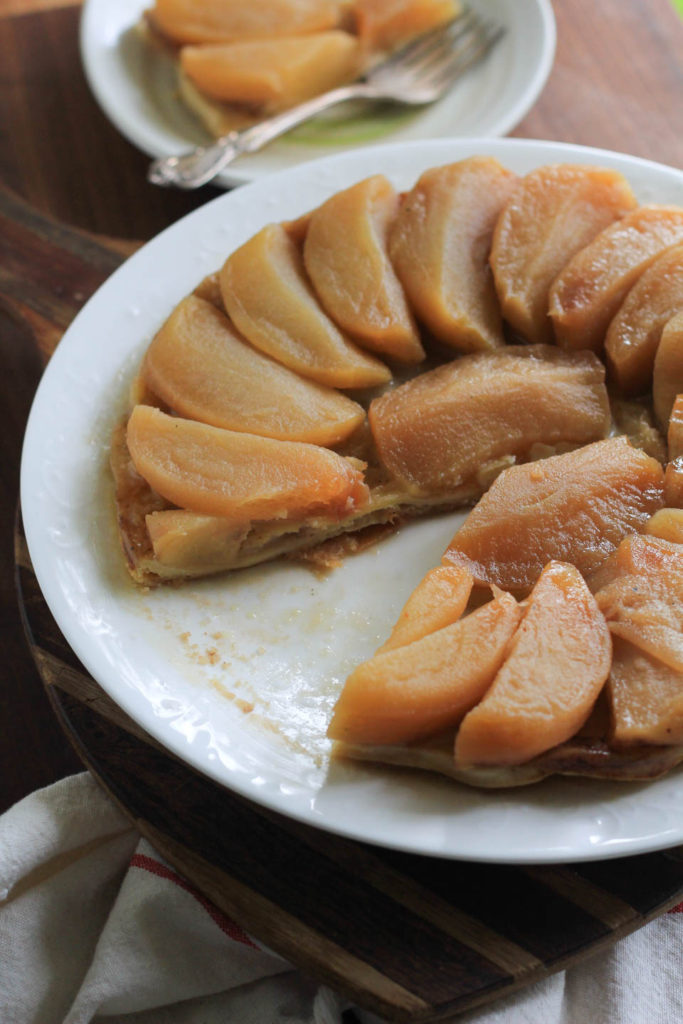 You know I'm a pie loving lady but I also know many of you don't love making pie. This is the perfect solution for an easier but still lovely dessert for the holiday season. It's a is super classic French dessert, Apple Tarte Tatin, but uses a puff pastry to make your life easier. For the brave souls, I have the comprehensive how to make pie dough post with tons of pictures here. You can also make puff pastry from scratch, it  just takes time and patience. Just so you know, this recipe sticks to keeping things beautiful and a bit easier for dessert this holiday season! 🙂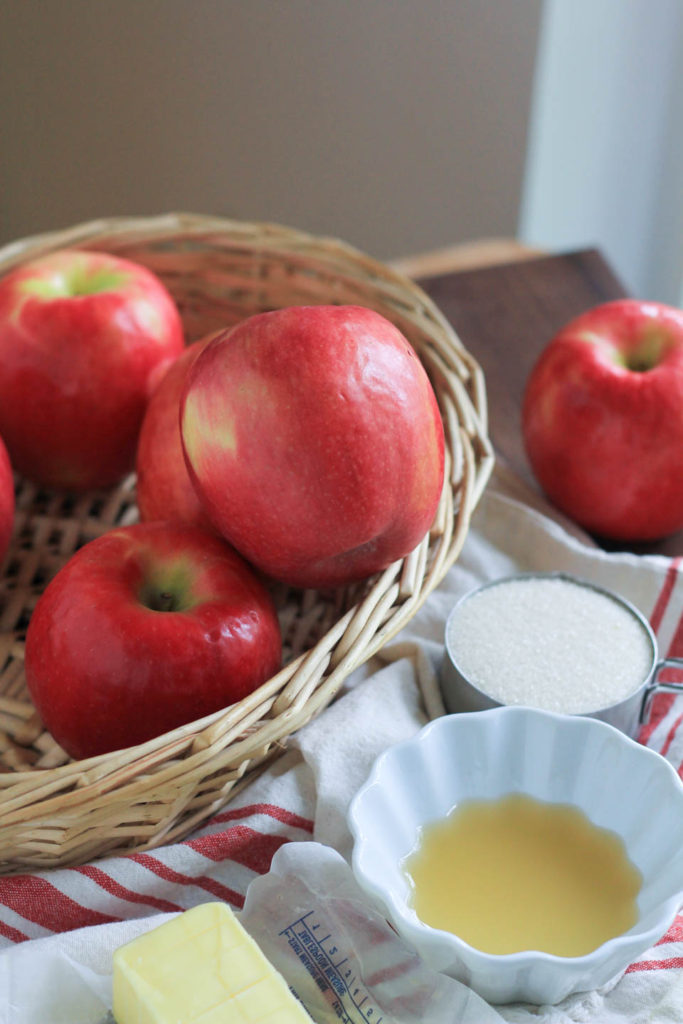 Honestly, I'll be making this apple tarte tatin and a berry galette for our Thanksgiving, simply because I love making all sorts of pies! But in my opinion, this counts as a pie. It's French, so it also counts as super awesome. Plus, it's very pretty and impressive looking. So how about less stress, ask for help, and make this stunning apple tarte tatin with a high quality store bought puff pastry, it's just as tasty as pie seeing as puff pastry is flour and butter!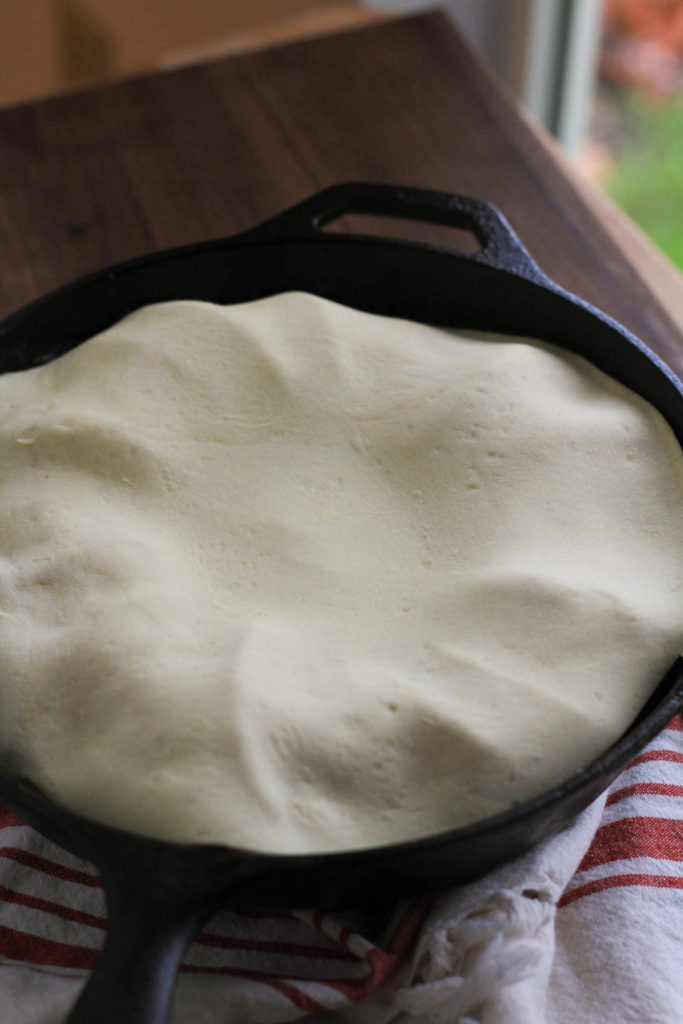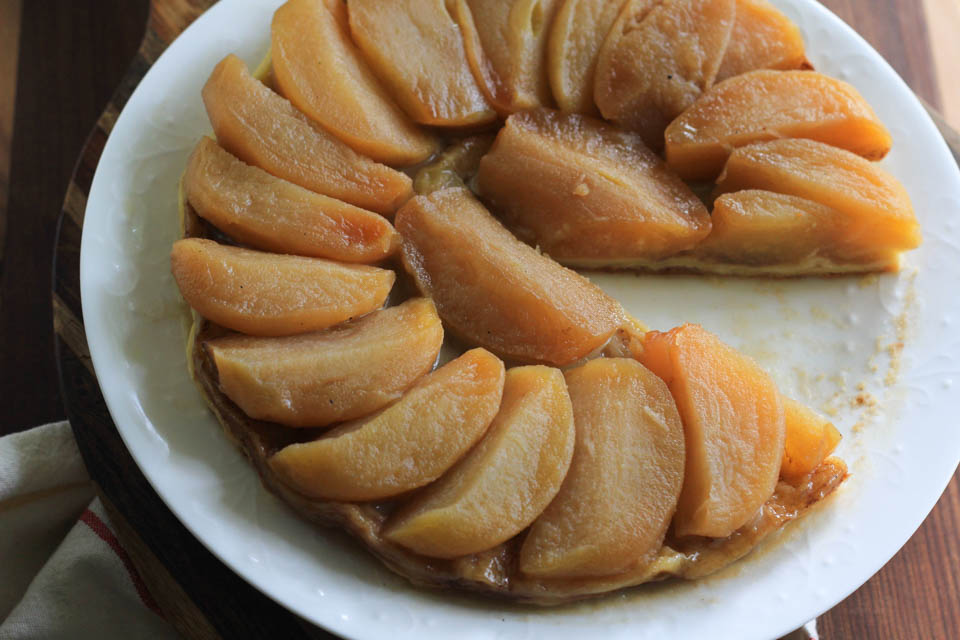 I used different types of apples while testing this recipe and landed on pink ladies. Golden delicious works well too. Basically you want to pick a firm apple that cooks well but keeps it's shape while baking. Pink ladies have a sweet flavor I enjoy, and they are gown in Washington like so many of our apples are, so that's what I picked for this recipe. You can use your favorite, see how you like it, it's still dessert, so it really can't be bad right?!!
Apple Tarte Tatin
serves 8 slices
Ingredients:
5-6 medium apples, peeled, quartered and cored- I used pink ladies
2 tablespoons unfiltered raw apple cider vinegar
4 tablespoons butter, room temperature
1/2 cup sugar, I use organic cane sugar
1/4 teaspoon fine sea salt
1 sheet puff pastry, thawed
Method:
Place oven rack in center of oven and preheat oven to 400.
Place peeled, cored, quartered apples in a large bowl, toss with apple cider vinegar. Place butter in a 10 inch oven safe pan over medium heat, I use cast iron but just make sure to use an oven safe pan. Once butter is melted, add sugar, stir until sugar is dissolved and bubbling. Cook without stirring for about 3 minutes, until a golden brown caramel is formed. Stir.
Remove pan from heat and arrange apples face down on caramel in a spiral pattern, then place 2 in the center. Place pan back over medium low heat, cook for about 20 minutes, or until caramel sauce reduces by 1/2. Lower heat if necessary, being careful not to burn the caramel.
Keep puff pastry folded and roll out to 10 inches, using a plate to cut a perfect circle helps, place dough in fridge to chill while apples cook on stove. Sprinkle apples evenly with salt. Place puff pastry over apples, tucking in edges. Place pan in oven and back for 30-35 minutes. Remove and allow to cool for 25 minutes before inverting.
Place plate over pan, and carefully invert tarte. Slice and serve immediately. To serve later: leave tarte upside down in pan for up to 3-4 hours. Warm pan over medium heat on stove for 1 minute to loosen caramel, then invert onto plate to slice and serve.