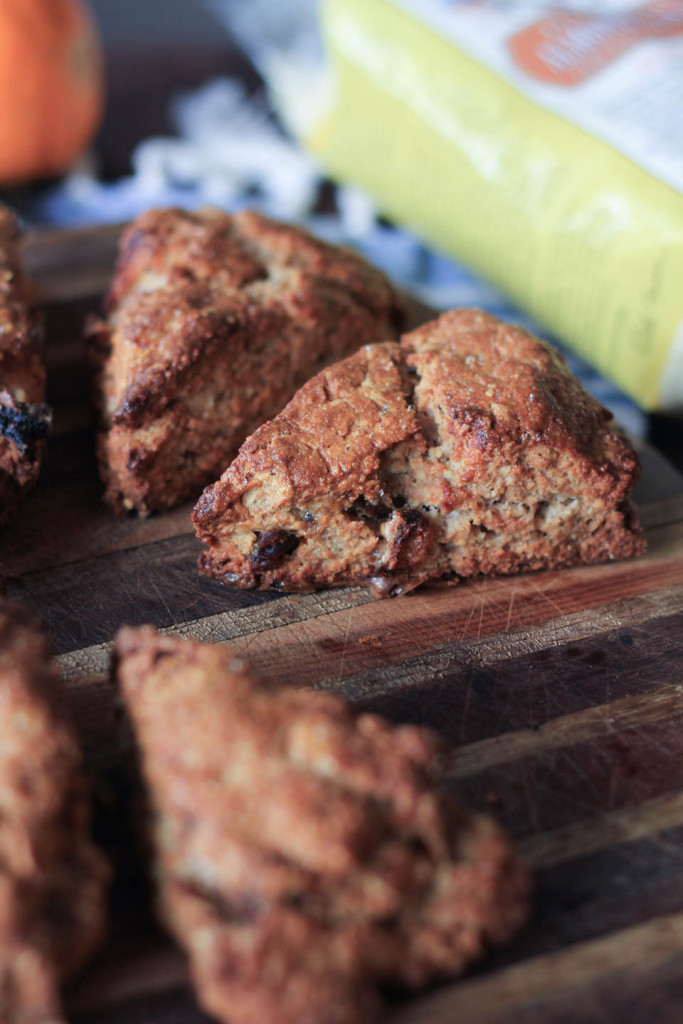 Disclosure: This is a compensated post in collaboration with Bob's Red Mill. As usual all opinions are my own. Thank you for supporting the brands that support NJB!
Making scones is something I relish and love dearly. It is one of my favorite things to make and bake. Using my hands to rub the butter into the flour is the utmost relaxing thing for me to do in the kitchen, apart from rolling out dough. I've made hundreds of scones, possibly even thousands, and most of them I have made by hand. I make them with the stand mixer from time to time and usually give that option in the instructions of a recipe, but I always prefer playing with my food. There is something about working with my hands, many people know exactly what I mean here, it is blissful and child like. Think play dough, dirt, fun, gardening, those types of feeling come up when I'm having fun in my kitchen.
I've been reading many books by Louise Hay, and she posts tons of affirmations and inspiring quotes that have me inspired in the kitchen as well. A recent and favorite affirmation I read, "We do not work in the kitchen, we play." That was a latest post from her book, and it was a light bulb moment for me. I resonate with that so much in that I do "work" in the kitchen, yet I have changed how I have been saying it, mostly because I love it so much. Simply changing the word from work to play has released the stress engrained in the word work. Although most of my "work" involves the kitchen, it's so not "work" for me. It is a joy, fun, and I get so much enjoyment out of playing with food in the kitchen and creating these recipes I love so much for you. It is much more than "work", it's a world I want to keep in happy thoughts and good spirits. So I am changing my brain about it, it's a place to create!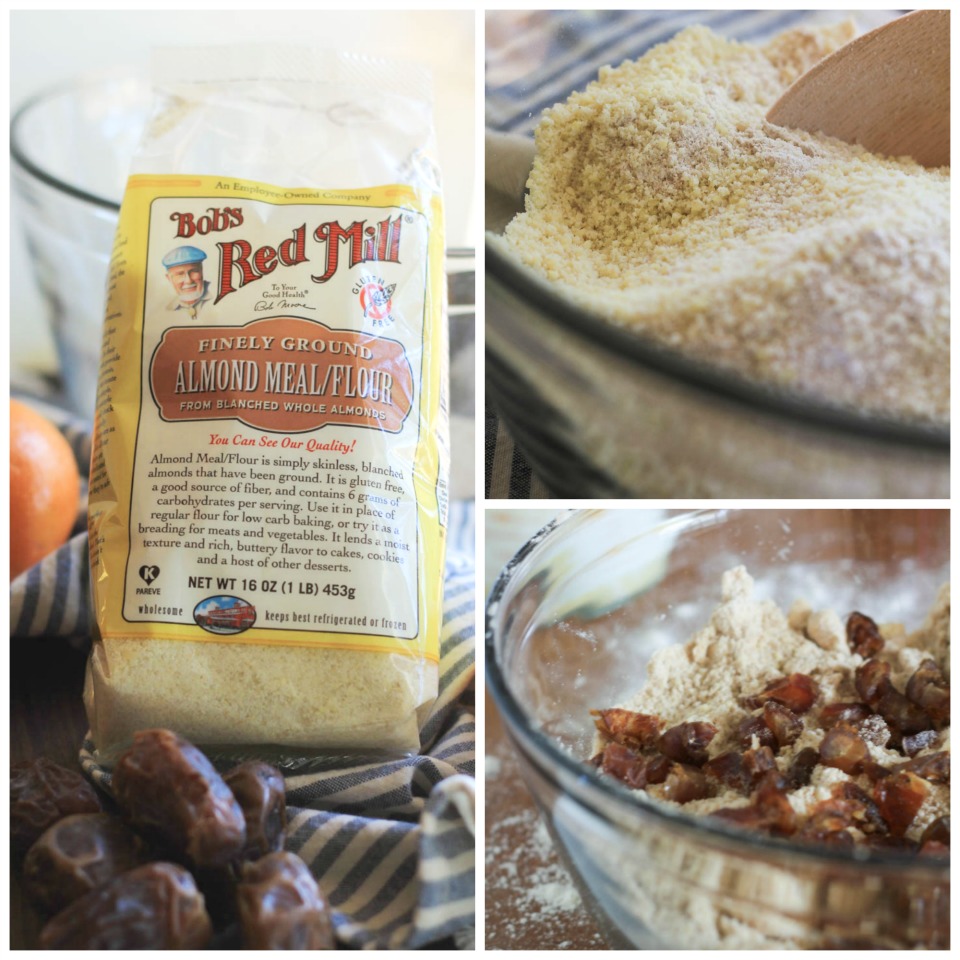 This recipe is easily made gluten free, simply swap out the whole wheat flour for a gluten free option. This is a very mildly sweet scone. I did not add any sugar, the dates and orange juice sweeten the dough ever so slightly. If you enjoy sweeter scones, add a couple of tablespoons of sugar.
Almond Meal Orange Date Scones
Makes 16 scones
Ingredients:
2 3/4 cups Bob's Red Mill almond meal, naturally gluten free
2 cups Bob's Red Mill whole wheat flour, plus more for dusting
1 tablespoon baking powder
1 tablespoon cinnamon
1 1/4 teaspoon fine sea salt
3/4 teaspoon baking soda
1 1/4 cup buttermilk, ice cold
1/4 cup fresh squeezed orange juice
1/2 cup Medjool dates, chopped, place in freezer once chopped for 10 minutes
8 oz  unsalted butter, ice cold ,cubed, keep in fridge until ready to use
1 large egg plus 1 teaspoon water for egg wash, whisk to combine
Place oven rack in center of oven and preheat to 400 degrees.
Place almond meal, whole wheat flour, baking powder, cinnamon, salt, and baking soda in a large bowl, whisk to combine. Whisk buttermilk and orange juice together to combine. Add butter cubes to flour mixture. Using your hands, rub butter into flour until small pieces are formed. Add dates, use spatula to combine. Add buttermilk, using a spatula, mix very gently to combine.
Press mixture into bowl, very gently. Remove 1/2 of mixture and place on a lightly floured counter. Making a 1inch high round disk. Repeat with the other 1/2. Using a bench scraper or large knife, cut in into 8 even pieces. Repeat with other 1/2.
Place on small cutting board or pan, place in freezer for 30 minutes. Remove from freezer, brush with egg wash, place in oven and bake for 23-25 minutes. Place on cooling rack until cooled. Enjoy immediately or place in an airtight container for up to 3 days on counter.