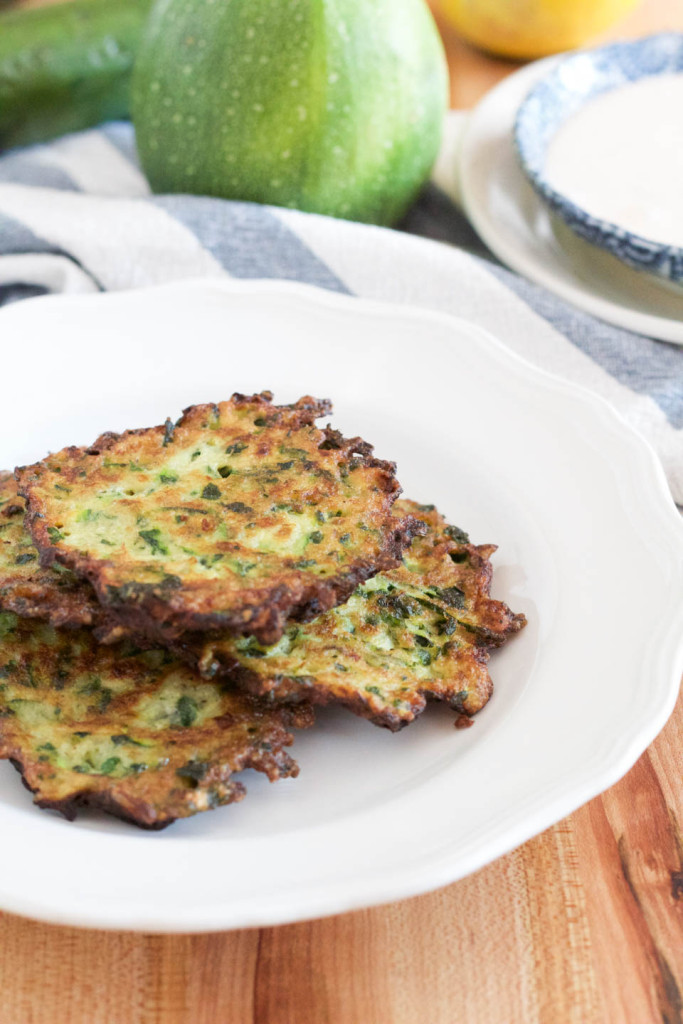 Disclosure: This is a compensated post in collaboration with Gourmet Garden Herbs. As usual all opinions are my own. Thank you for supporting the brands that support NJB!
It's that time of year where everyone is swimming in a sea of zucchini, giving it away, making zucchini bread, zucchini side dishes, and now this, Zucchini Herb Fritters with Chipotle Buttermilk Sauce! It's a great place to be, flooded with zucchini right?!! No complaints here, I'll take more and more. Grill it, grate it, make fritters.
They are so super easy to put together for a quick dinner side or appetizer. I've made these dozens of times, and it's tough to get them to a plate to share before I've gotten to them. I usually don't double the batch though, just because they lose their crispiness so quickly that I like a quick small batch to keep that freshness. So for sure do not make them for leftovers! Make them to enjoy fresh and soak in that Summer zucchini goodness with the freshness of the lightly dried perfect parsley.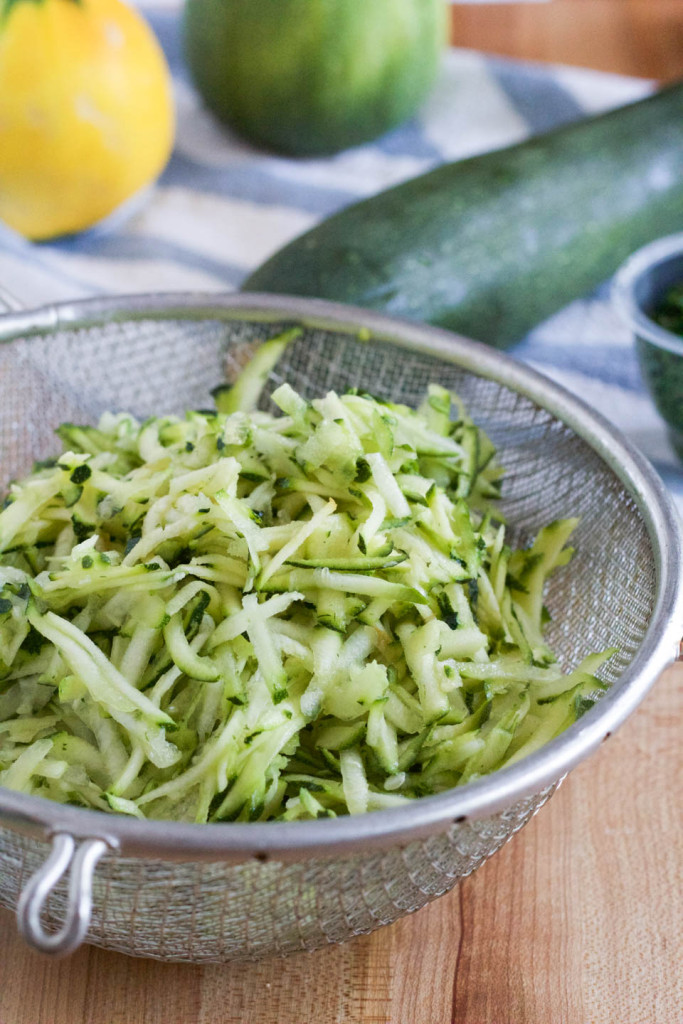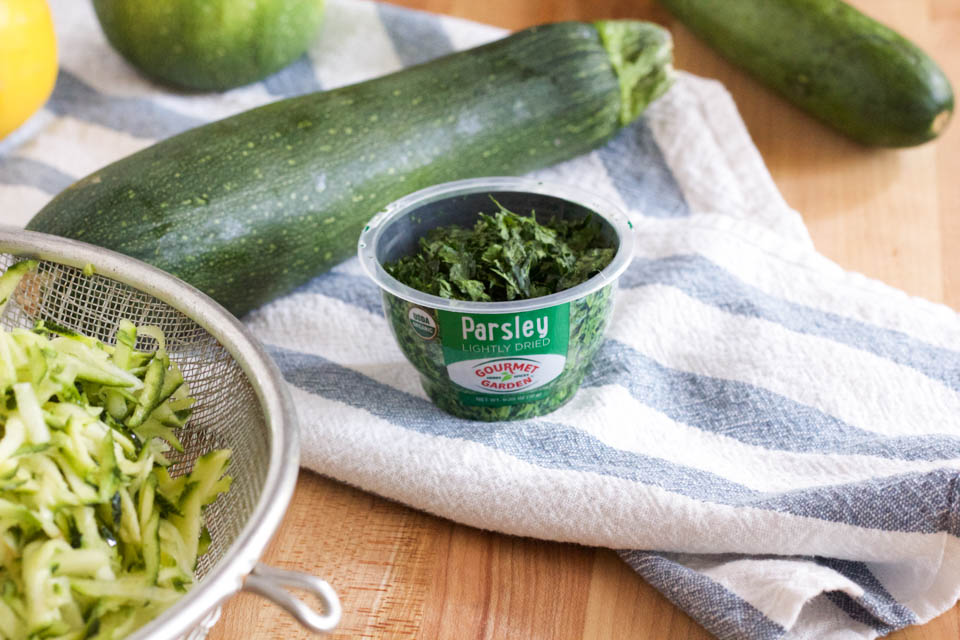 Zucchini Herb Fritters with Chipotle Buttermilk Sauce
makes 8
Ingredients:
2 medium zucchini, grated with box grader large holes
½ medium onion, chopped finely
2 large eggs, beaten
3 tablespoons lightly dried Gourmet Garden Parsley
1 teaspoon fine sea salt
1/2 teaspoon fresh ground back pepper
1/4 cup all purpose flour
1/2 cup grapeseed oil, for frying
chipotle buttermilk sauce:
1/2 cup buttermilk
1 teaspoon fresh lime juice
1 teaspoon lightly dried Gourmet Garden Parsley
1/2 teaspoon chipotle powder
1/8 teaspoon fine sea salt
Method:
1. After grading the zucchini, place in a colander or mesh sieve to drain as much liquid as possible. This is the trick to crispy fritters. Sprinkle vegetables with 1 teaspoon fine sea salt, mix to combine. Allow to drain for 1 hour. While vegetables are draining, make the chipotle buttermilk sauce.
2. Place buttermilk, lime juice,parsley, chipotle powder, and salt in a small bowl, mix to combine. Taste for seasoning, add salt and pepper if needed, stir to combine.
3. Place onions, eggs, parsley, salt, and pepper in a medium bowl. Squeeze vegetables once more in a paper towel, to remove excess liquid, add to egg mixture, gently mix together with a spatula to combine. Add flour to mixture, gently combine using spatula.
4. Heat oil in a large skillet over medium high heat. Using a 1/4 cup measure, place 2-3 fritters in pan at a time, do not over crowd the pan. Cook 2-3 minutes on each side, or until golden brown and crispy. Remove and place on a wire rack to drain, or a paper towel lined plate.
Serve immediately with chipotle buttermilk sauce. These are not as good for leftovers, they do not remain crispy.