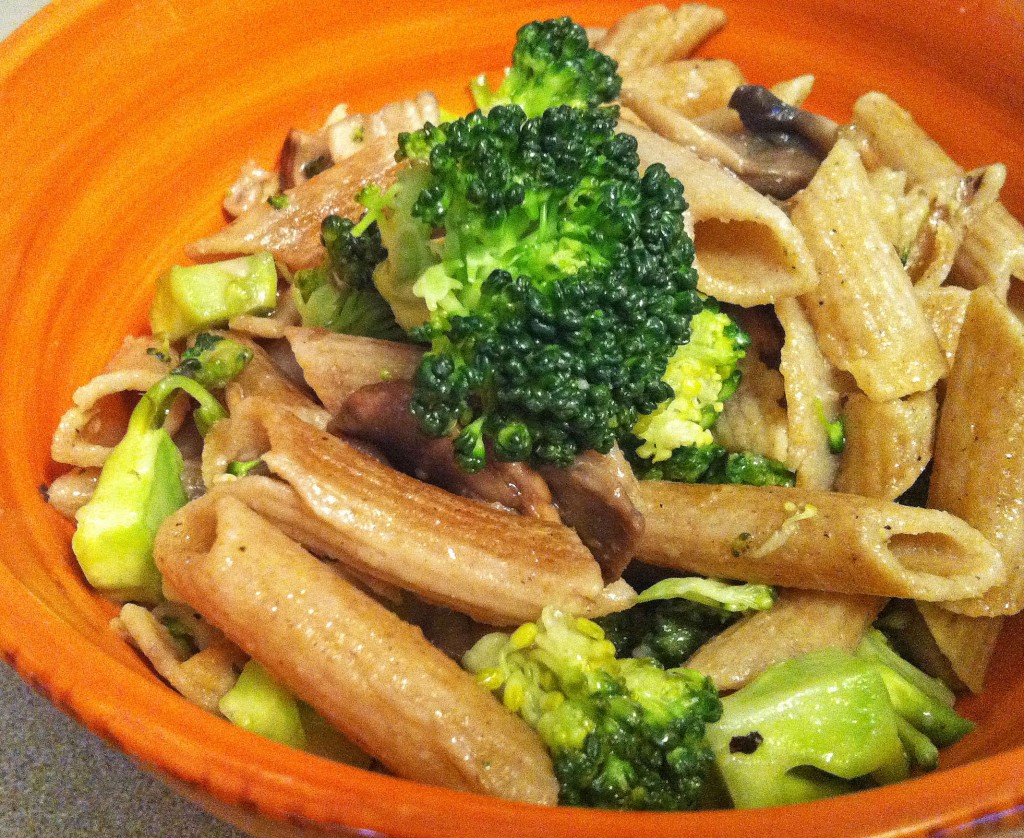 I needed something quick, simple, fulfilling, and healthy on this particular day.  We often do when we are working, running around, and not planning on being home for dinner.  I had a lot going on but was craving pasta, again.  I don't eat it that often, but I go through pasta craving moments.  It's so versatile and you can be lazy, or creative.  I thought for a last minute meal, this was in the mid level creation. Quick like this post…
Whole Wheat Pasta with Broccoli
servings: 6
ingredients:
1 lb whole wheat pasta
1 bunch broccoli
3 tsp salt
1 tbsp fresh ground pepper
1/3 cup olive oil
1 tsp red pepper flakes
1 garlic clove sliced
1/3 cup grated parmigiano reggiano or Parmesan cheese
how to:
1. Steam broccoli, set aside.
2. Boil water for pasta, add 2 tsp salt in water.  Drop pasta in water when boiling.
3. In a larger pot, add olive oil.  When the olive oil is warm, not smoking, add the garlic, saute for 1 minute.  Add the broccoli, cheese, pepper, salt, and red pepper flakes.  The broccoli breaks up a bit at this point, making a broccoli sauce. Some pieces stay in tact for pretty color.  Season with salt to taste.
4. Add pasta to sauce, and ENJOY!!!!