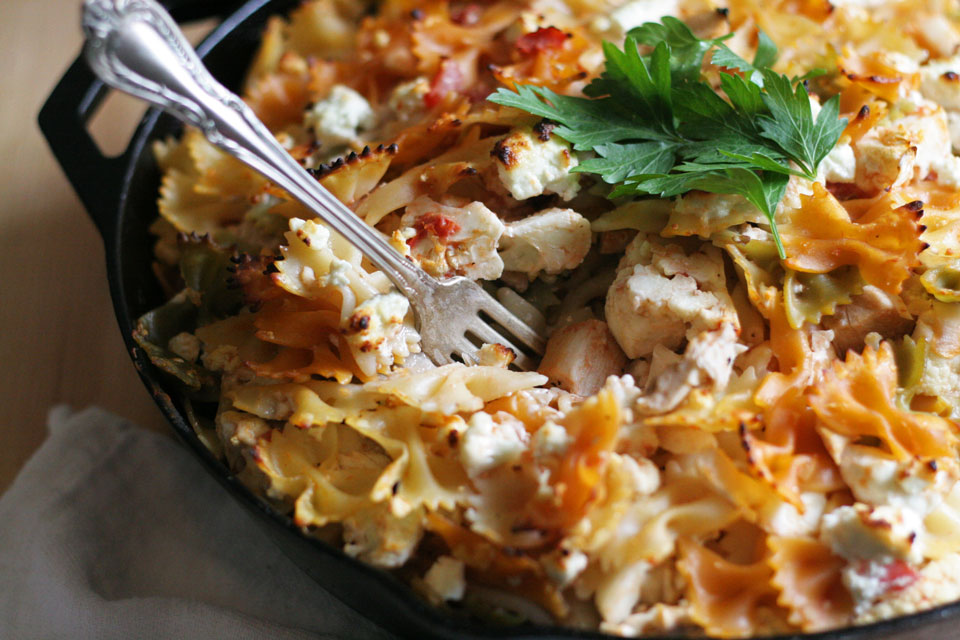 The other day I was at an event with some fellow food bloggers, and we were talking cooking for ourselves. The conversation surprised me enough to take a look at how I cook. Obviously this blog brings you savory and sweet recipes twice weekly, so it's pretty obvious I spend most of my days cooking and baking. It is my job, at home. So that makes its much easier for me to make meals for the week. But I heard most of the woman say they don't cook much, and they eat out a lot. They work all day, blogging is a side deal, unlike me, where it is my full time job. So they find themselves eating out a lot, and not having time to cook after working and other life stuff, like going to the gym. So they get home late and have no want to cook. I get it. It reminded me of meals like this. A catch all of protein, carbs, vegetables, and to go friendly. It also reminded me these were the types of meals that sustained Brian and I not too long ago while we both were in school.
When I was in culinary school I needed meals like this to get us through the week without having to eat out a lot. Brian was in school full time, and working full time. I was in school part time, working part time at a bakery, and building this blog to be my full time business one day. To say the least, we were full time dedicated to butt kicking and we didn't have a lot of extra time on our hands. So apart from blogging meals, I had to come up with things that we could freeze and have in the fridge on hand after a long day, and to take to work or school.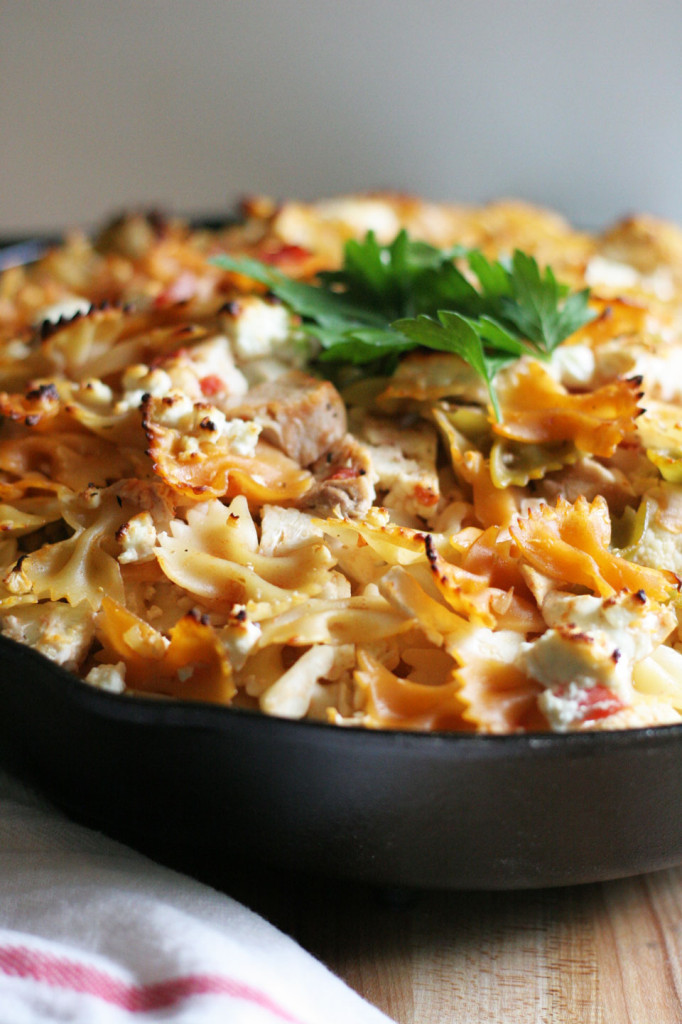 Another thing I heard that evening, was time issue. If it takes them much more time than twenty minutes, they won't cook. That is tough,  there are thousands of dishes that take up more time than that. But thousands more that take under thirty minutes. This is one that I love, and you can substitute the ingredients with the vegetables you love, proteins, and even swap the pasta for beans if you would prefer it. This is why I love this dish, get creative, and know you will have a well rounded meal, easy to freeze for later, or store in the fridge for several days for quick, easy meals.
The other cool thing about this dish, it took me under 30 minutes to make. A huge meal, with leftovers, and serve with a salad for extra vegetables. I used leftover chicken from the Brick Grilled Lime Chicken from another post. You could easily use sausage, no meat, extra cheese, or a rotisserie chicken. I also make this in the morning on the weekend before it gets hot, and now we have dinner for the week.
Vegetable Pasta Bake with Goat Cheese
serves 8-10
Ingredients:
1 lb cooked pasta, I used organic bow tie
2 cups cooked chicken, optional
2 lbs cauliflower, chopped
1 onions, sliced
2- 14 oz can diced tomatoes
1/4 cup olive oil
3/4 teaspoon fine sea salt
1/2 teaspoon fresh cracked black pepper
1 1/2 cup goat cheese crumbled
1/4 cup fresh parsley, chopped
Note: I cooked this in a 10 inch cast iron skillet, you could also use any oven safe pan, or pyrex.
Preheat oven to 450 degrees
Method:
1. In a large bowl, combine the cooked pasta, chicken, cauliflower, onion, tomatoes including juice, olive oil, salt, pepper, combine well. Add goat cheese, combine well. Add to the cast iron skillet, or pyrex. Bake for 20 minutes. Remove and serve immediately with fresh chopped parsley. Allow leftovers to cool completely and store in airtight container for several days in fridge. Or place in ziplock bag, place in freezer for up to 3 months.