These Super Moist Blackberry Ginger Bran Muffins are a nod to a classic bran muffin but with more flavor added by the ginger and blackberries! Super tender and great for a slightly healthier muffin choice.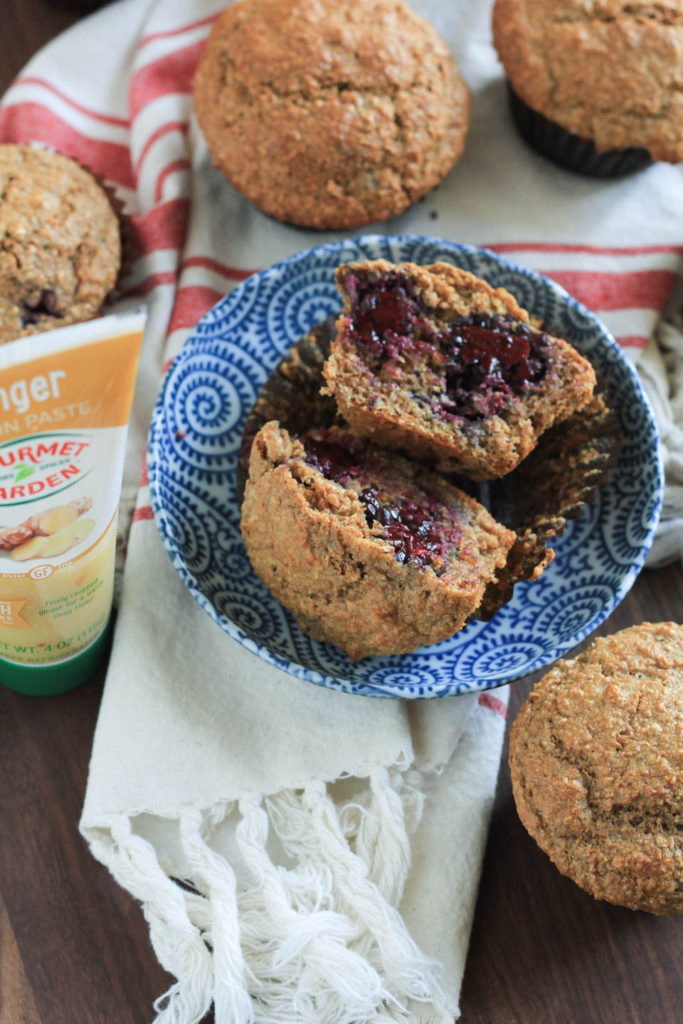 I know what you're thinking, am I nuts… Bran muffins?! I am kind of nuts and I do love my bran muffins more than most other muffins any day of the week. I've said it over and over, if I have a choice of a sugary breakfast muffin or bran/nutty/grainy, I choose the latter. Always and forever! It has been a baker lifelong mission to create a bran muffin that is low in sugar, high in flavor, this hit the bill so perfectly. I was in Sacramento a couple of years ago and ate the blackberry bran muffin of my dreams. I had to make it at home finally, and I did. Many times they are way too sweet, to cover the fact that they taste like bran. But I really am not into covering that flavor, I love it and the not so sweet version of it.
I added a kick with the ginger that I love baking with, it adds the best flavor! It's subtle and such good friends with the blackberries. It also lends a hand to the moisture in this muffin. Bran muffins can be dry, and that is no good. Adding the ginger really helps with texture and flavor of this glorious underused bran! My Mom even liked it, and she does not like bran muffins at all. I know when she likes something that I make that she normally doesn't like, it must be a winner!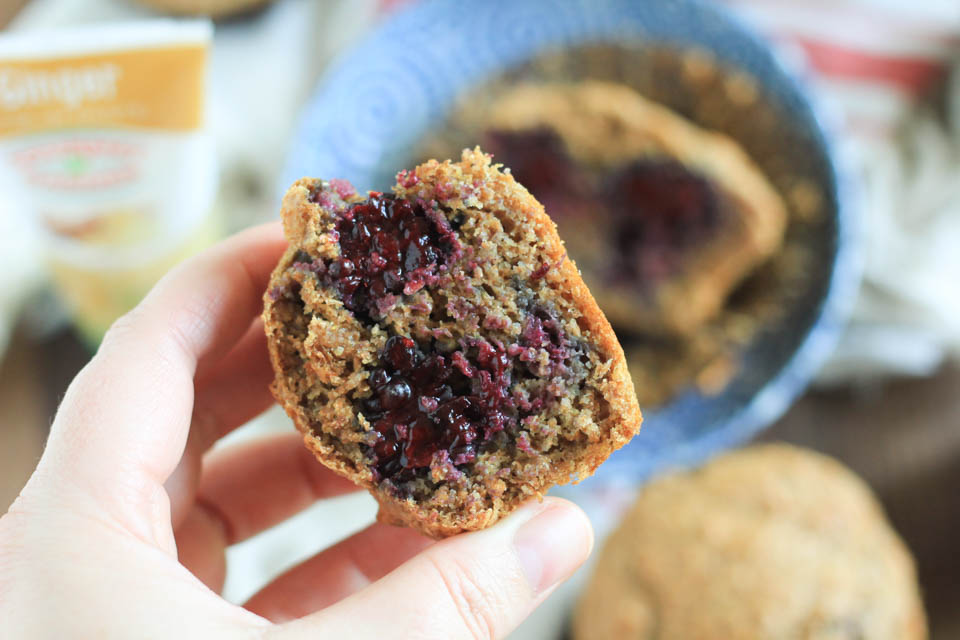 I also used whole wheat pastry flour which has great flavor and a lighter protein than normal whole wheat flour. That will allow for a lighter and fluffier texture in the finished muffin. Which is a must and plus for bran muffins that can tend to be a bit dense. The pastry flour helps so much with that, so don't skip it! 🙂 It can be found in all grocery store nowadays.
Super Moist Blackberry Ginger Bran Muffins
makes 10
Ingredients:
1 1/2 cups wheat bran
1 cup whole wheat pastry flour or all purpose flour
2 teaspoons baking powder
1 teaspoon baking soda
1 teaspoon ground cinnamon
1/2 teaspoon fine salt
1 cup buttermilk
1/3 cup grapeseed oil
2 tablespoons honey or real maple syrup
2 large eggs
1 tablespoon fresh ginger or paste
1 teaspoon vanilla extract
1 1/2 cups blackberries, fresh or frozen
Method:
Place oven rack in center of oven and preheat oven to 375 degrees. Line 10 standard muffin cups with paper liners, and spray with cooking or baking spray.
In a large bowl whisk together bran, flour, baking powder, baking soda, cinnamon, and salt. In a medium bowl whisk together buttermilk, oil, honey or syrup, eggs, ginger, and vanilla. Add wet ingredients to dry, using a spatula, fold together very gently. Do not over mix, that can lead to a dense muffin.
Add blackberries, using a spatula, fold in gently. Spoon into muffin liners evenly, place in oven and bake for 20-25 minutes or until a toothpick comes out of the center clean.
Remove from muffin tin and place on wire rack to cool for 10 minutes. Enjoy after cooling, store on counter in an airtight container for 3 days, or place in fridge for up to 1 week. To freeze: place in an airtight freezer bag for up to 1 month. Allow to thaw on counter for a few hours before enjoying.