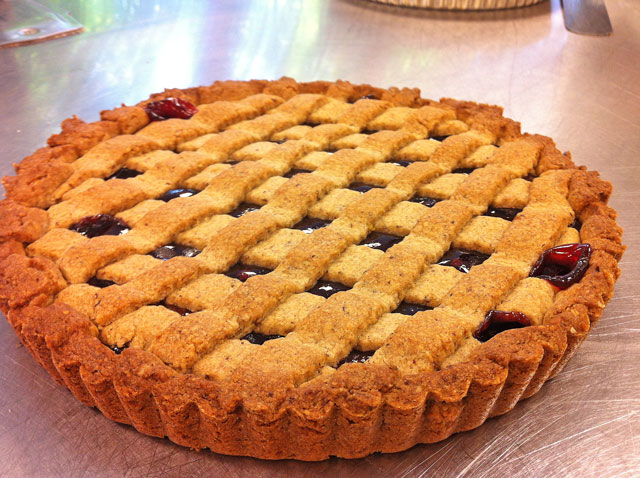 As the summer comes to a close, so does another culinary class. I am excited to have another class under my belt, more knowledge, and confidence. I am working on it! This class was the European Cakes and Tortes Class. Basically as the title explains, we made many varieties of European cakes from different regions. My favorite was the Dobos Torte. It had layers and layers of chocolate mouse and sponge cake. Yes please and thank you. We also had to read a history book about cake and its origins. It covered so many interesting facts, such as, cakes in the United States come from England, and Martha Stewart was basically the reason we have the cupcake craze. Cakes were not always what we know them to be today. For further cake history, ask me, I pretty much know it all! I can even tell you why couples cut the cake together at their wedding. It is based on religion for many traditions, but it varies from culture to culture.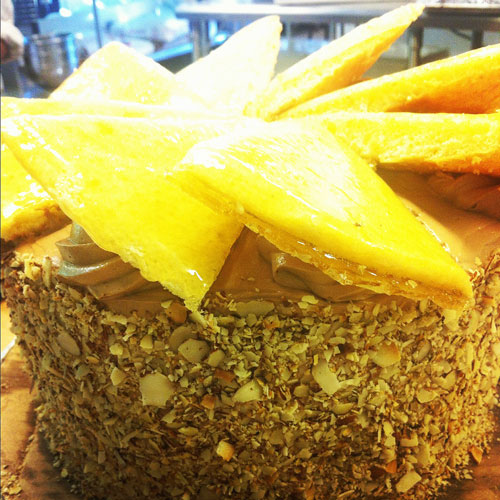 With a well versed knowledge of cakes origins we also studied Dia De Los Muertos. We had to start designing a cake with several different elements from the first week of class until the tenth week where we made it and turned it in. Throughout the weeks we turned in an inspiration board, thumbnail designs, sketches and our ideas. My instructor not only is a Pastry chef, a gingerbread house master ninja, but he also has a degree in Industrial Design. So a part of our education is also in design, and how to organize the images and thoughts that come to us for designing our cakes, desserts, and plating. I am learning how to draw!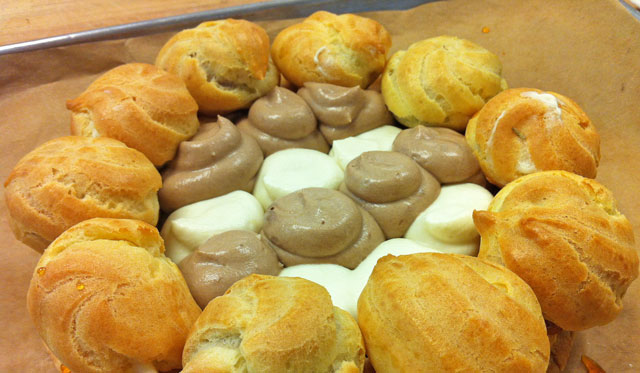 All in all it was another amazing class with great people, and wonderful treats. I learn a lot about myself in these classes. How to be super aware is one I am working on. But the polar opposite is how to focus on what I am doing and ignore the things going on around me while knowing exactly what is going on, so I don't get burned, stabbed with a knife, or shoved into an oven. It is a beautiful dance with myself. Like I said, I am learning a lot.