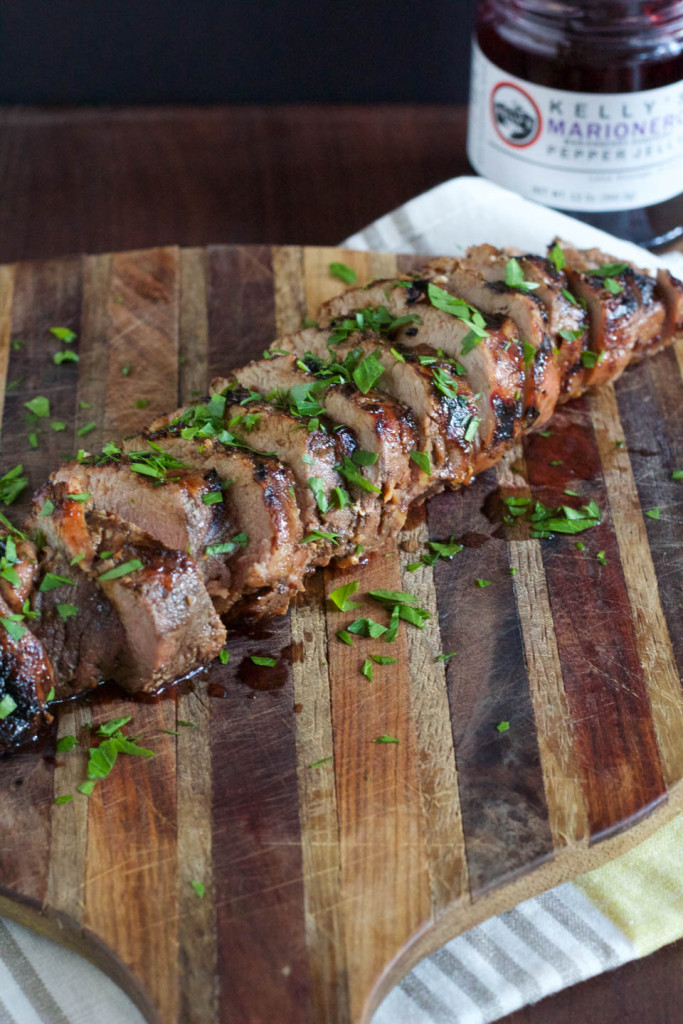 Disclosure: This is a compensated post in collaboration with Portland's Kelly's Jelly. As usual all opinions are my own. Thank you for supporting the brands that support NJB! Check out her jams and jellies for flavorful additions to your kitchen. She is an awesome local small business owner here in our area!
Spicy Marionberry Lime Pork Tenderloin is a subtly spicy, majorly flavorful pork recipe that I have made so many times already I can't even count! Berry flavor with meat is so good, the sweetness with the spicy and the acid from the lime makes this one of favorite pork tenderloin recipes. I made two of these one night and had the leftovers in sandwiches on sourdough with gouda and arugula. To die for!
Brian and I had a picnic on the river with those pork tenderloin sandwiches and decided to turn them into tacos the next time I made this. A little extra lime and arugula on a corn tortilla and yum taco time! That's why I love this recipe so much, make it and have it several different ways. Totally double it and have tasty leftovers all week long. Check out Kelly's other jams and jellies, they are all thoughtfully handmade with love. Which is what we all love!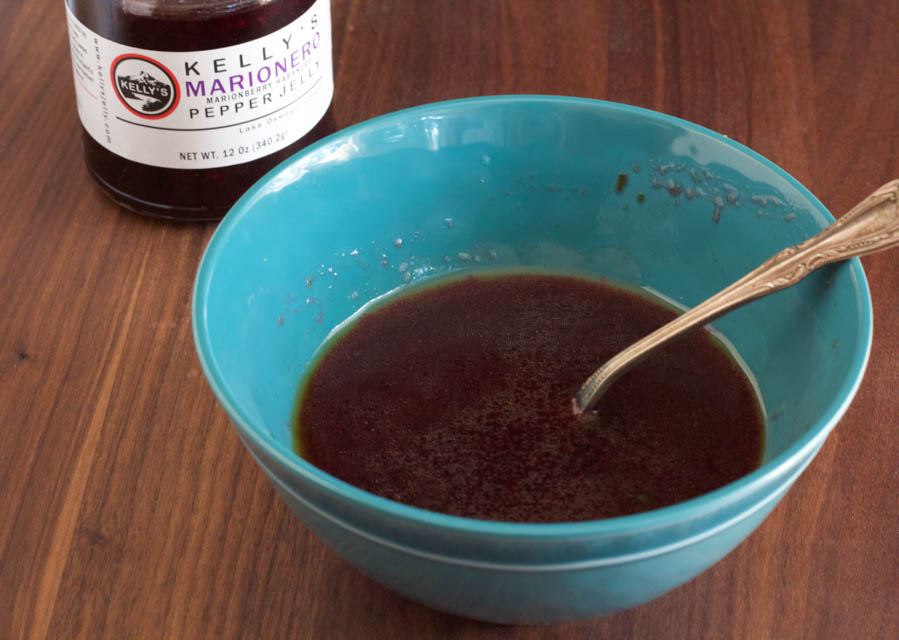 Spicy Marionberry Lime Pork Tenderloin
Serves 4-5
Ingredients:
1 whole pork tenderloin, about 1- 1 1/4 lbs
1/4 cup Kelly's Jelly Marionberry Habanero Jam- Marionero
1/4 cup olive oil
2 medium limes, zest and juice
1 1/2 teaspoon fine sea salt
1 tablespoon fresh chopped parsley
Method:
1. Place jam, olive oil, lime zest and juice, and salt in a gallon sized ziplock bag. Place pork loin in bag, massage marinade into meat until covered well. Allow to marinate for minimum 2 hours and up to 24 hours in the refrigerator. Turn the bag over once, about 1/2 way, to marinate evenly.
2. Remove pork from fridge 1 hour before grilling. Prepare grill by heating one side of grill on high. Once grates are hot, rub with olive oil on a paper towel or rag. Place pork on oiled grate and cook for 5 minutes on each side for a total of about 15 minutes or until pork reaches 145 degrees.
3. Remove from grill, place on a cutting board, cover with foil for with 5 minutes before cutting. Slice into 1/2 inch thick. Serve immediately with fresh parsley or place leftovers in an airtight container for up to 3 days.