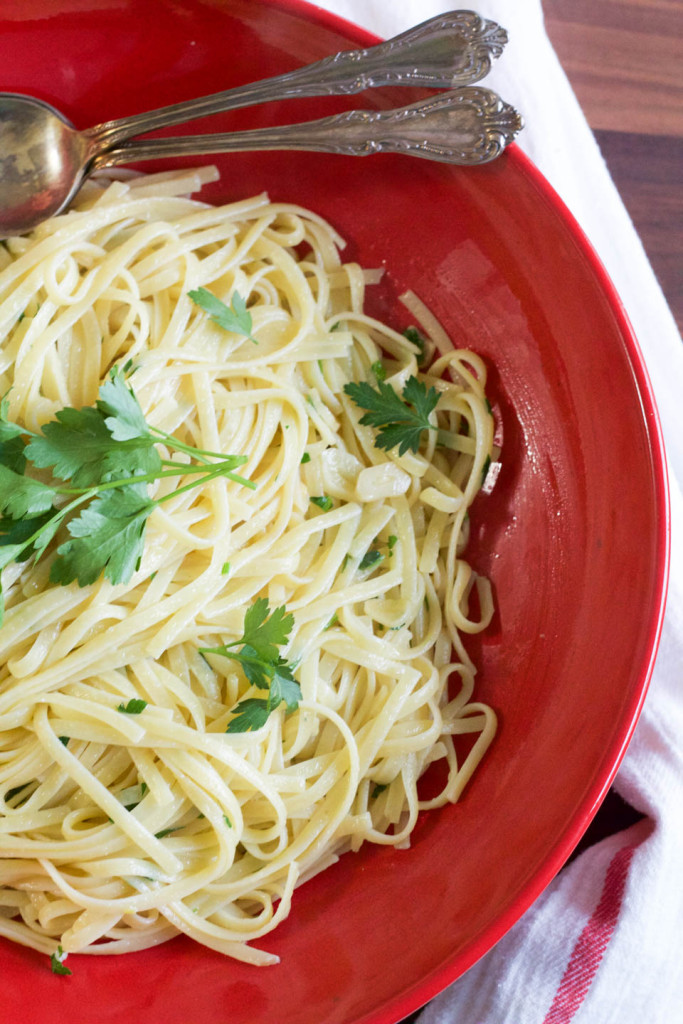 Pasta Aglio e Olio aka Simple Garlic Olive Oil Linguine! So simple, so savory, so good. Simple good family like this pasta with garlic and olive oil for a Sunday night makes me happy. Sharing a huge bowl, family style, is how things are meant to be. Breaking bread this way feels right. I love sharing these good simple foods with my family. Especially when we have a little something special like raw milk real Parmeggiano Reggiano from Parma Italy. We very much enjoyed that little treat with this very simple meal. It's made in under twenty minutes with quality and easy simple ingredients. What's not to love about that?
We are still keeping things low key around here, and later this week I'll be joining my Mama at my brothers for my nieces birthday. A time to eat, relax, and enjoy each other. Oh and eat In n Out, and I'll for sure be making this meal for the family while I am there. I'll have my niece assist in this, she loves being in the kitchen with me, at least for short bursts of time. Simple Garlic Olive Oil Linguine is super easy so make it tonight!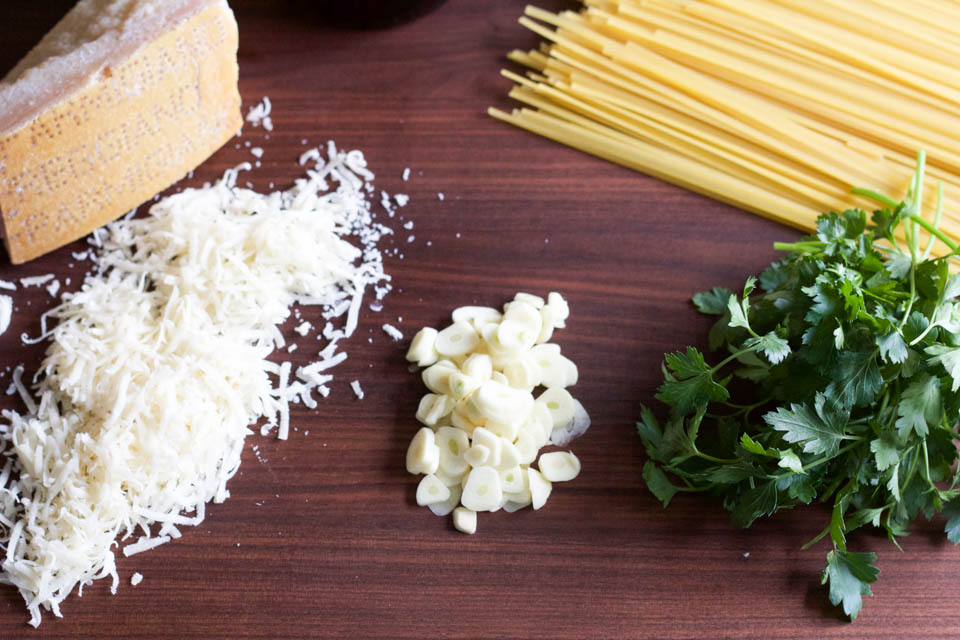 Serves 6
Ingredients:
1 lb dry linguine or spaghetti, cooked according to package directions- reserve 1/2 cup pasta water
3/4 olive oil
8 medium cloves garlic, peeled and thinly sliced
fine sea salt
fresh ground black pepper
1 cup fresh parsley, chopped
1 cup grated Parmeggiano cheese
1 medium lemon
Method:
1. While the pasta is cooking, place olive oil in a large skillet over medium heat. Cook the garlic for 5 minutes, or until slightly browned. Add the cooked pasta and toss to combine. Turn off heat. Add 1/2 cup pasta water, 1/2 teaspoon fine sea salt, 1/2 teaspoon pepper, parsley, cheese, and lemon juice. Toss to combine.
Serve immediately with more parley and cheese if desired. Store leftovers in an airtight container for up to 3 days.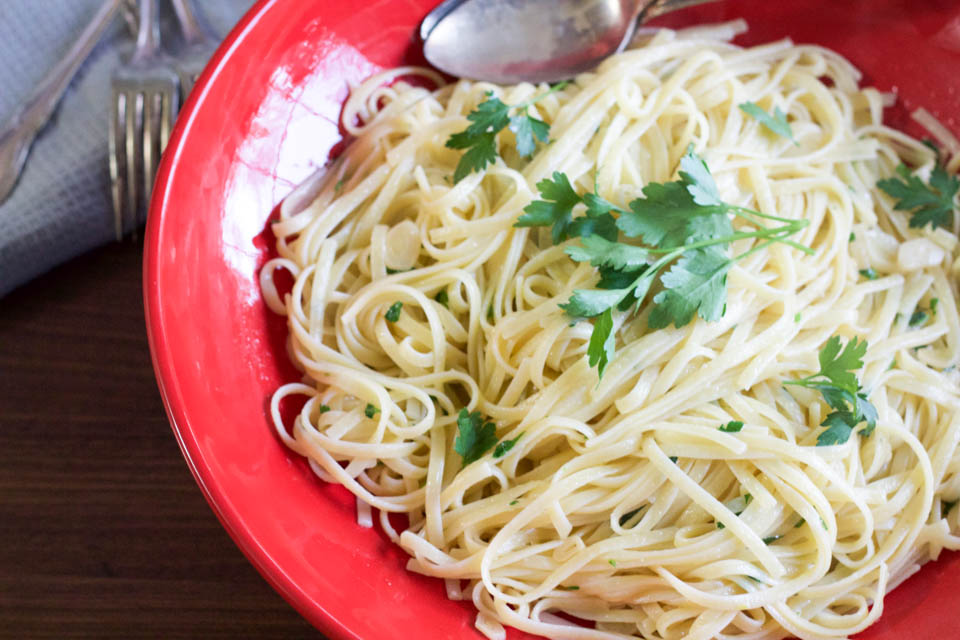 Pasta dishes from Not Just Baked:
Pasta dishes from my blogging friends: