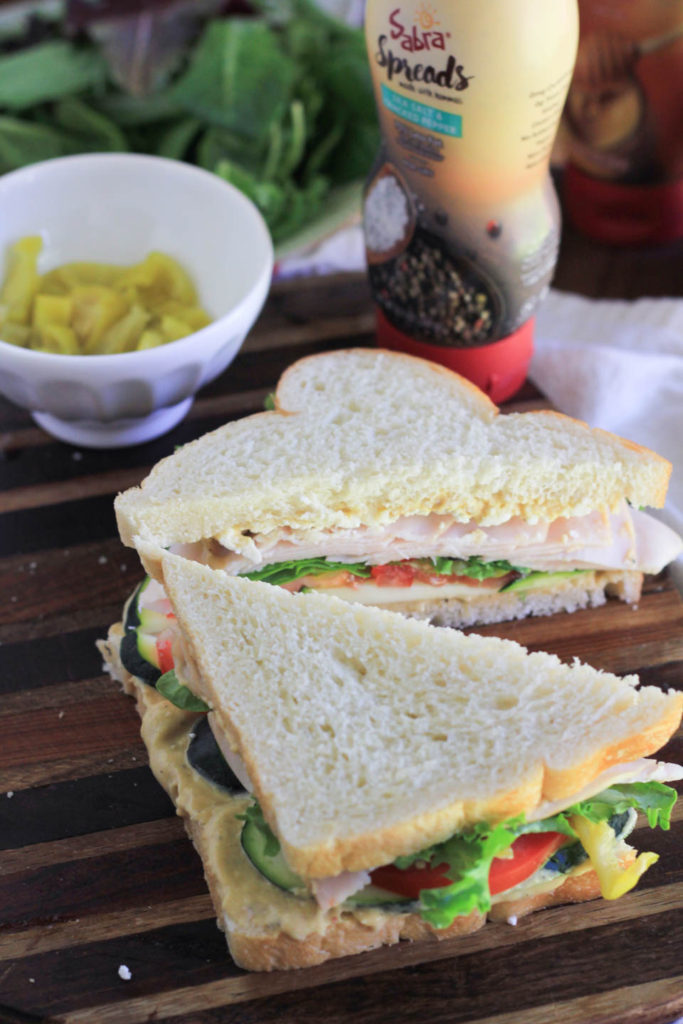 Do you see what's going on here, it's spreadable hummus and it is sooooo good. Sabra is introducing a new line of fresh tasting, wholesome, refrigerated spreads designed for sandwiches, YUP!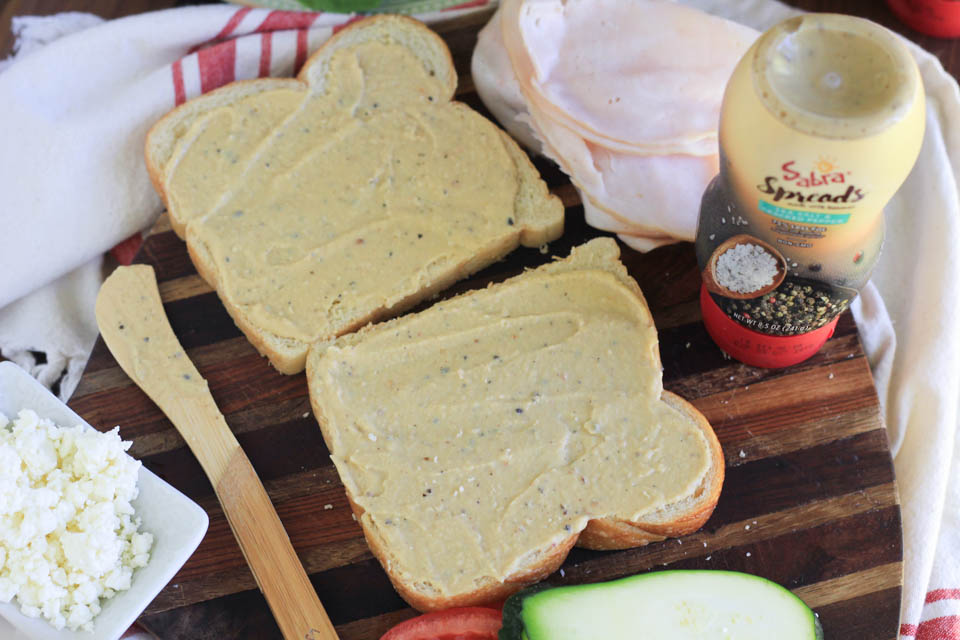 I kept a secret, I tasted back in January and I loved them. Every flavor Sabra came out with are made with fresh ingredients will go perfectly on all of our sandwiches. And you know I've revealed to you all that I am a sandwich lover all around. I make them a lot, so adding this for my health versus mayo makes me super happy because it's better for us and has 75% less fat than mayo. Not to mention all of the good stuff hummus has for our health. It' super convenient in a squeeze bottle! I'm all about that because usually is we are having sandwiches for dinner, it means I'm tired and want an easy but healthier than eating out dinner. This just makes my day!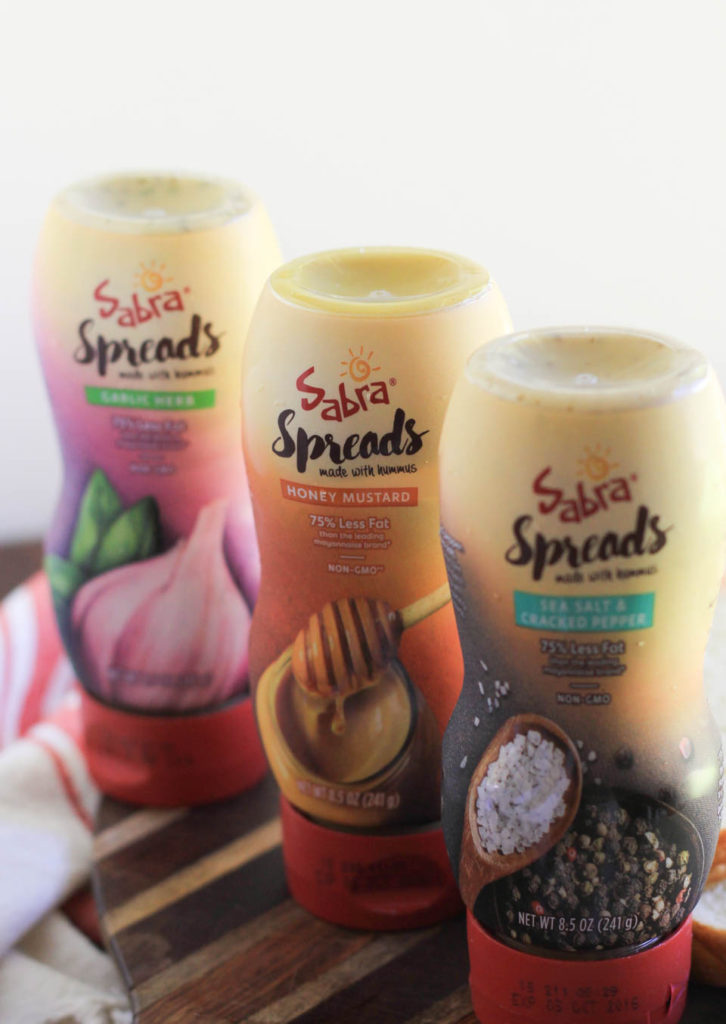 Plus you can add any vegetables you want to your sandwich. If we are having sandwiches, I try to add other vegetables to get more nutrients. So I added zucchini, tomatoes, greens, and peperoncinis for flavor and veggies!
All three varieties are vegan, kosher, gluten-free, and non-dairy, contain 0g TransFat, 0mg Cholesterol and are made with the best quality ingredients.
Sea Salt Hummus Spread Turkey Vegetable Sandwich
makes 1 sandwich
Ingredients:
2 slices sourdough or whole grain bread
2 tablespoons Sabra Sea Salt and Black Pepper Spread or your favorite flavor
1-2 tablespoons crumbled feta
4 slices roasted turkey, omit for vegetarian
3 slices zucchini, on the bias and thinly sliced
2 slices tomato
1 tablespoon peperoncini
1/2 cup mixed greens
Method:
Spread hummus evenly over each slice of bread. On one side, sprinkle feta, top with turkey slices. Add zucchini slices to other slice, followed by tomato, top tomato with peperoncini, top with greens, then the other slice of bread. Enjoy immediately! Or pack up for a tasty lunch.
Tag me @notjustbaked @sabra and #SabraSpreads to share your Sabra creations with us!
Disclosure: This is a compensated post in collaboration with Sabra Dipping Company. As usual all opinions are my own. Thank you for supporting the brands that support NJB!