This Sautéed Shaved Brussel Sprouts dish is made in minutes for a healthy side dish for pork, chicken, fish, or even a stuffed baked sweet potato for a vegetarian dish!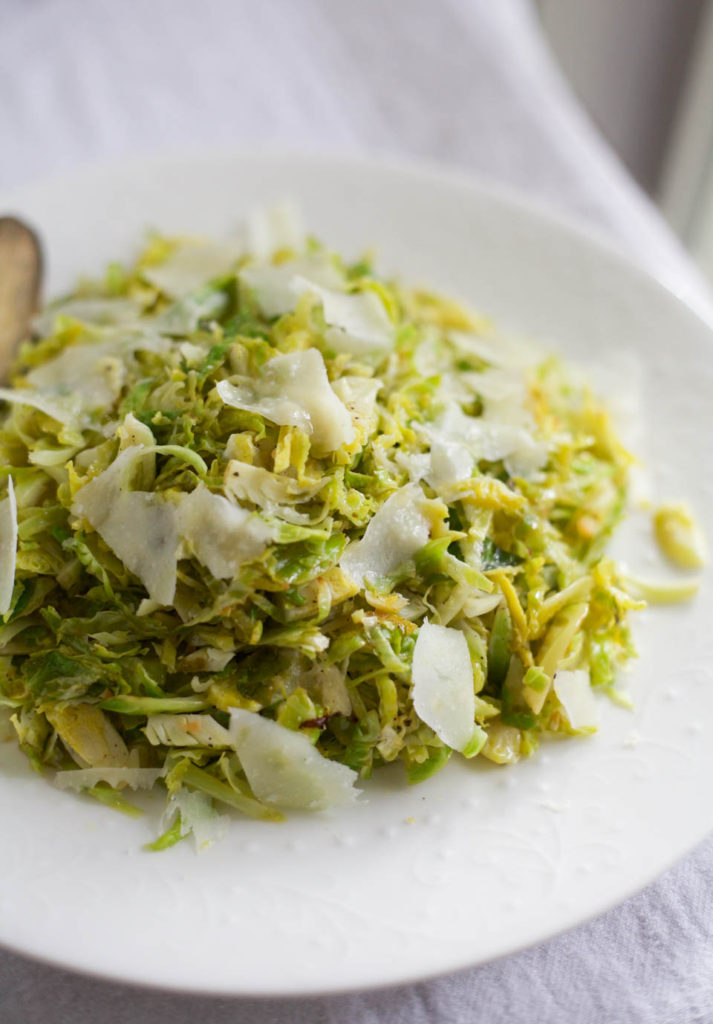 Last month I went on a trip with several amazing Pacific Northwest Food bloggers to the Tualatin Valley right outside Portland, Oregon. It was a few days packed full of tasty food, of course, women talking the business of blogging and owning web based businesses, and talking about our favorite foods!
We stayed at the McMenanins in Forest Grove, unique doesn't begin to describe this place. It's an old Masons building turned art gallery/hotel with hand painted art everywhere you look. No detail overlooked, they even had a Japanese soaking tub, which we took full advantage of after a long day of eating. 🙂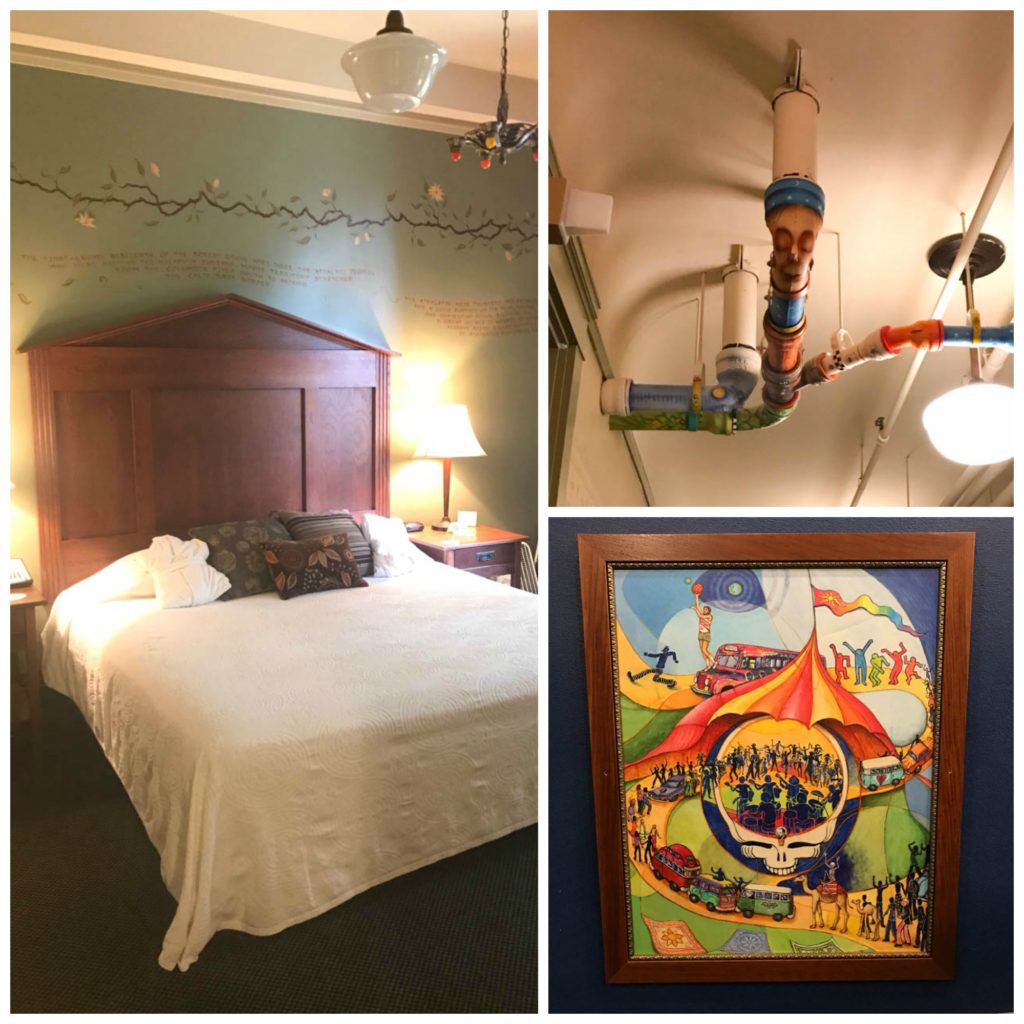 When you look up you'll see the pipes painted, literature hand written on the walls from the owners favorite authors and musicians. Which one of their main inspirations was The Grateful Dead and Jerry Garcia, so you all know I loved that! Dead head in the room! I had the most gorgeous and huge spruce trees to greet me each morning right outside my window. I even ran into the hand painting artist at 10pm enjoying painting away because he's a night owl, it was so great to see that!
Along with whimsical digs, great hotel food fare we were there to share our best tips and business practice of blogging. Needless to say I learned a lot and came away inspired, feeling loved, and supported by a great group of women that are forces in this space. I am so grateful to know each of them and have shared our knowledge, they rock!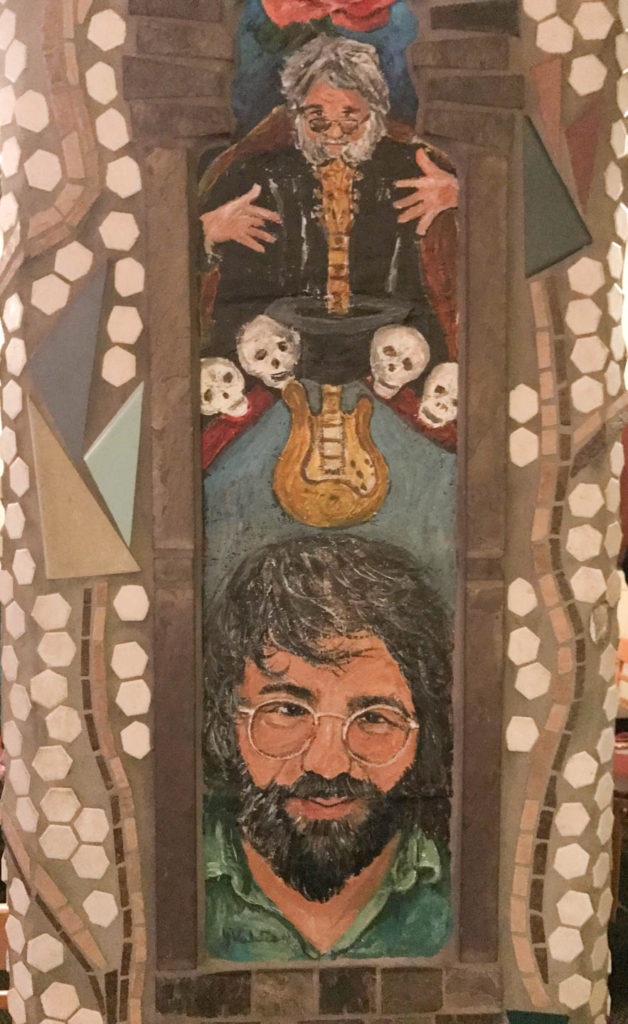 Our super women organizers Alyssa from Everyday Maven and Carolyn from All Day I Dream about Food! Along with Dara from Cookin Canuk, Meghan from Fox and Briar, Heather from Spiceologist (the only spices I'll ever use), Dani from The Adventure Bite, Karista from Karista's Kitchen , Taylor from Food Faith Fitness, Samantha from Little Ferraro Kitchen, and Deseree from Life's Ambrosia.
While talking shop, we took snack breaks of which were sponsored by some of my favorite companies like Bob's Red Mill, Organic Valley, Mary's Harvest Produce, Pacific Foods, Mighty Bars, New Seasons Market. Plus sweet gifts in our goodie bags from the San Juan Islands, and chocolate I absolutely loved from J. CoCo. Thanks to our sponsors for feeding our brains so we could learn from each other!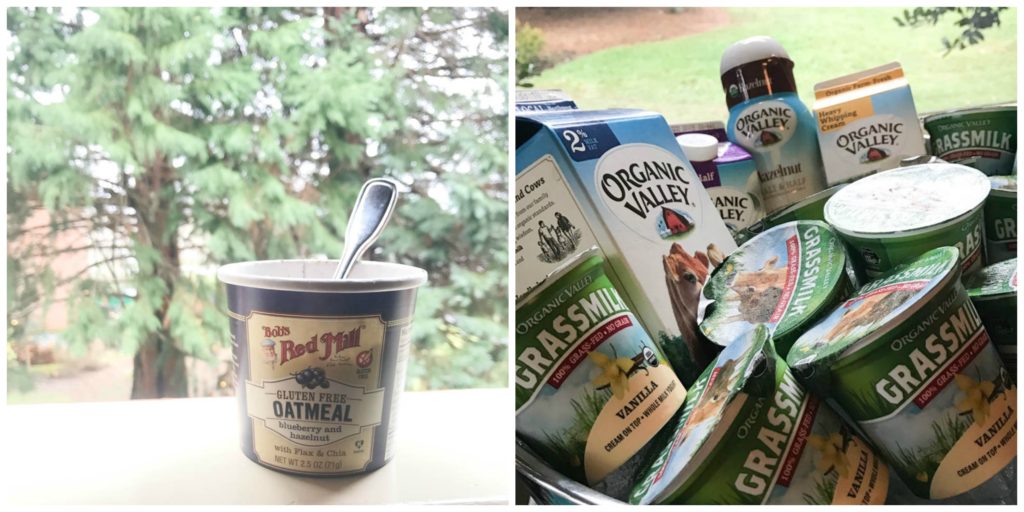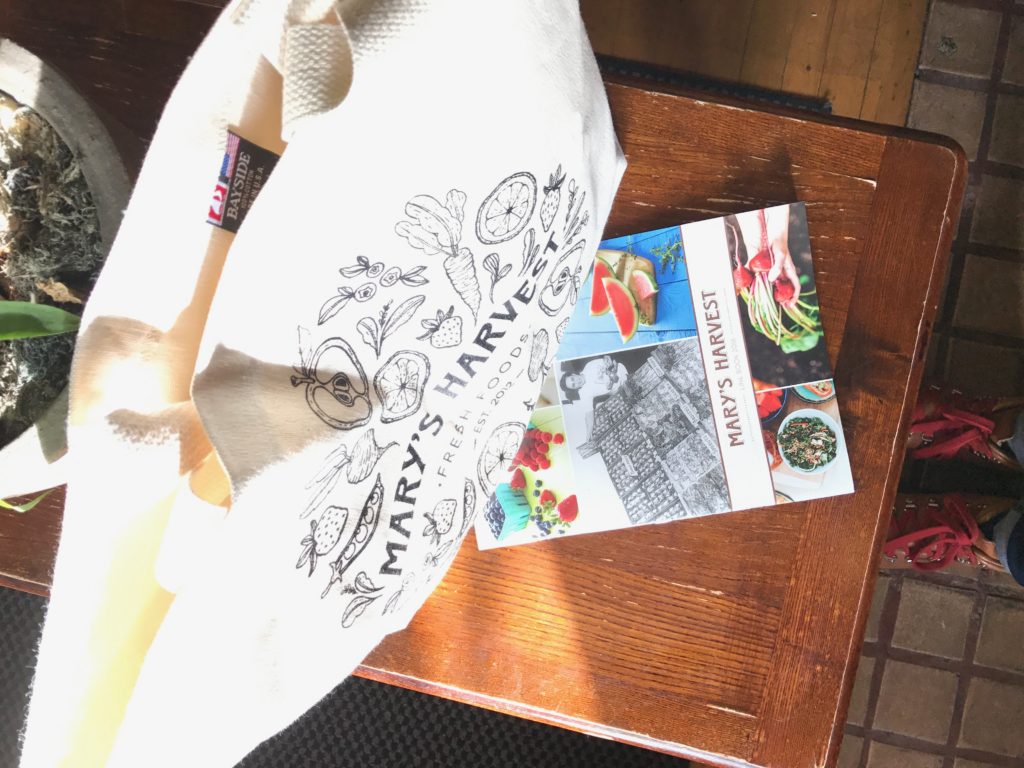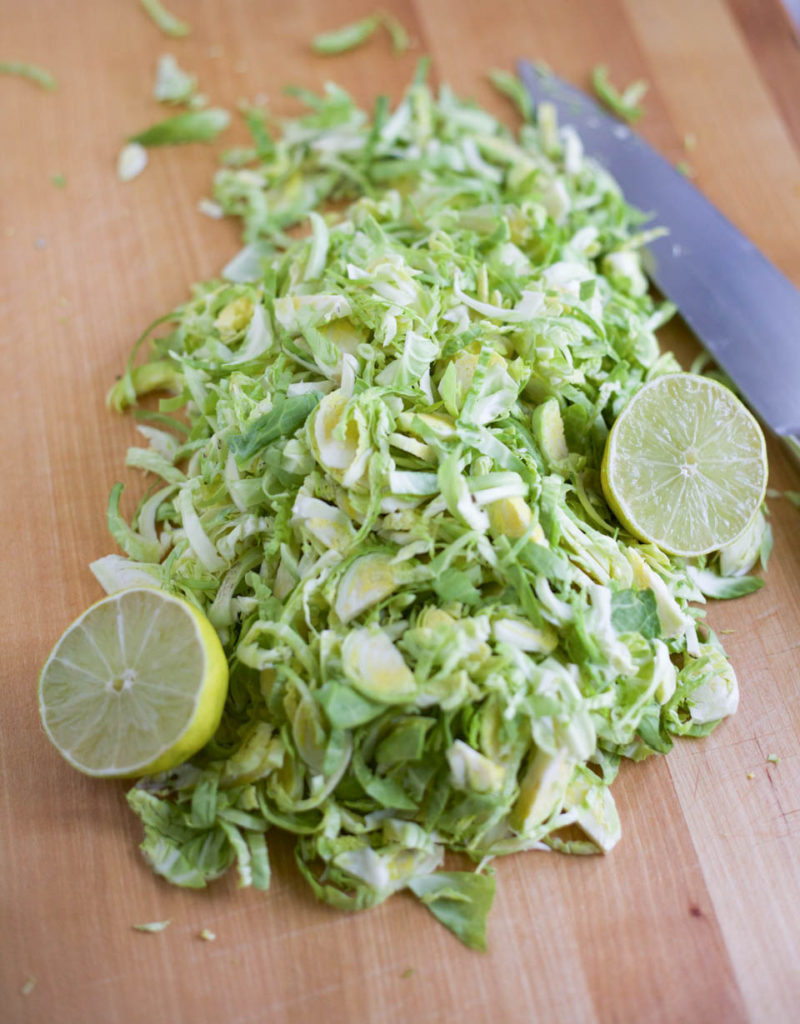 We talked about our favorite foods and cabbage and brussels came up A LOT, which is hilarious. We all love our veggies! And Dara from Cookin Canuk told me she makes sautéed shaved brussels sprouts and I'd never had them that way. So I set out to make them at home and here they are. Super simple to make, these cook up in 2 minutes and go great as a side dish or a lighter lunch. It takes longer to slice the brussels than to cook this!
Sautéed Shaved Brussel Sprouts
Serves 4
Ingredients:
1 large lime or lemon, juiced
1lb brussels sprouts, shaved/sliced thinly
2 tablespoons olive oil
1 large garlic clove, minced
fine sea salt and fresh cracked black pepper
1/4 cup freshly grated Parmesan cheese, omit for vegan
Method:
Add lime/lemon juice to a large bowl. Using a mandolin on it's smallest setting or a large knife, shave/slice brussels sprouts thinly, adding to bowl with juice, toss occasionally. If you are using a knife to shave brussels, cut in half lengthwise, then thinly slice.
In a large skillet over medium high heat, add olive oil. Once oil is shimmering, add garlic, cook for 30 seconds, add shaved brussels sprouts and a pinch of salt and pepper, toss to combine using tongs, and cook for 2 minutes. Remove and place back in large bowl. Add cheese, toss to combine. Taste for seasoning, add salt and pepper if needed.
Serve immediately with pork, chicken, fish, or even a stuffed baked sweet potato for a vegetarian meal.