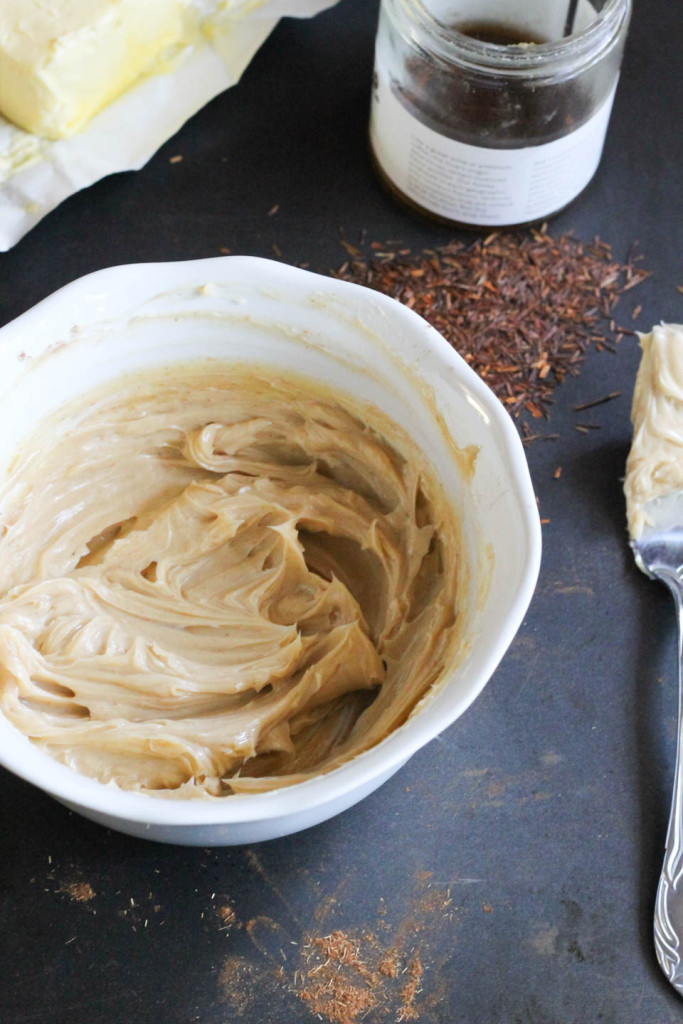 I cannot believe it's been two months since I saw my friend, Annelies, in Portland for her amazing Steeped cookbook cooking class at Smith Tea. Annelies and I met a few years ago at a blogging gathering in California, have shared a meal together, and just blended well. So when she invited me to her cookbook class, I was beyond excited to see her, and so proud to call her a friend. She has done an amazing thing here. She wrote a cookbook around tea, incorporating it into recipe with love and ease. In unexpected, creative ways, it is easy to follow along her journey into this incredibly diverse herb. That is one good way to approach using tea to cook. Think herbs, and spices to add flavor to the most simple things, like butter!
When I ate this butter, I wanted to sit down on the floor from butter bliss. The flavor is surprising in the best of ways. It's sweet, savory, luscious, and creamy, all good things. There are many recipes I enjoyed that day with my friend that she fed us, which was glorious. For some reason I really took this butter. It seemed so easy to make, and keep in the fridge for a few days to enjoy on my morning toast, a special treat. Unlike most compound butters that can be overwhelming in flavors, this one is bold yet subtle. Rooibos is one of my favorite teas, and it loves butter, and maybe that's why I love it.
This is the perfect way to begin a journey into using tea in cooking if you have never gone that path before.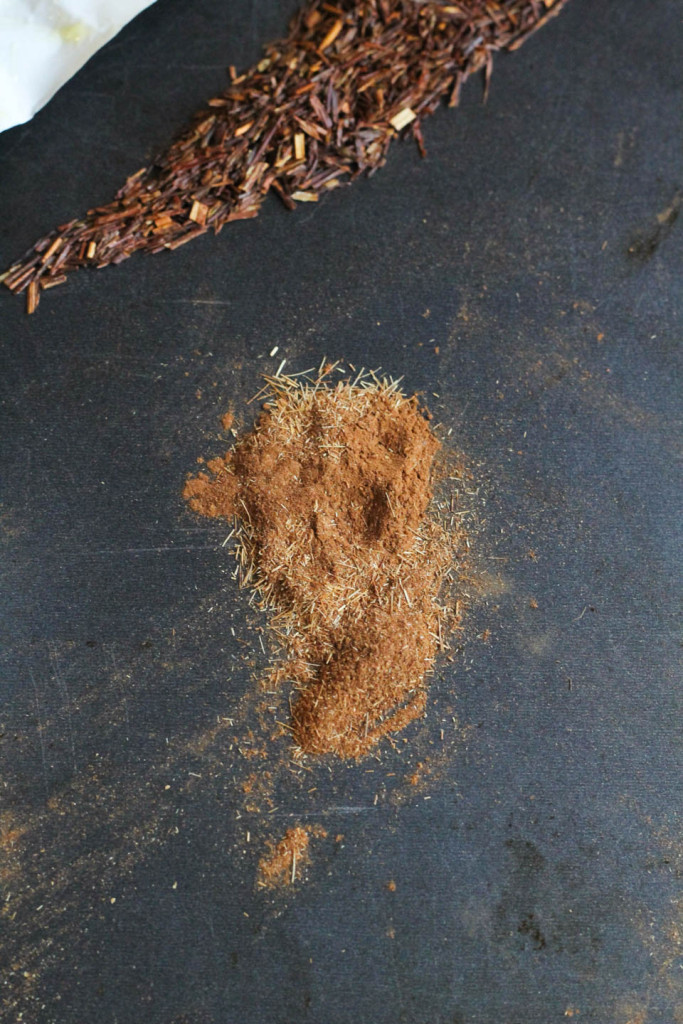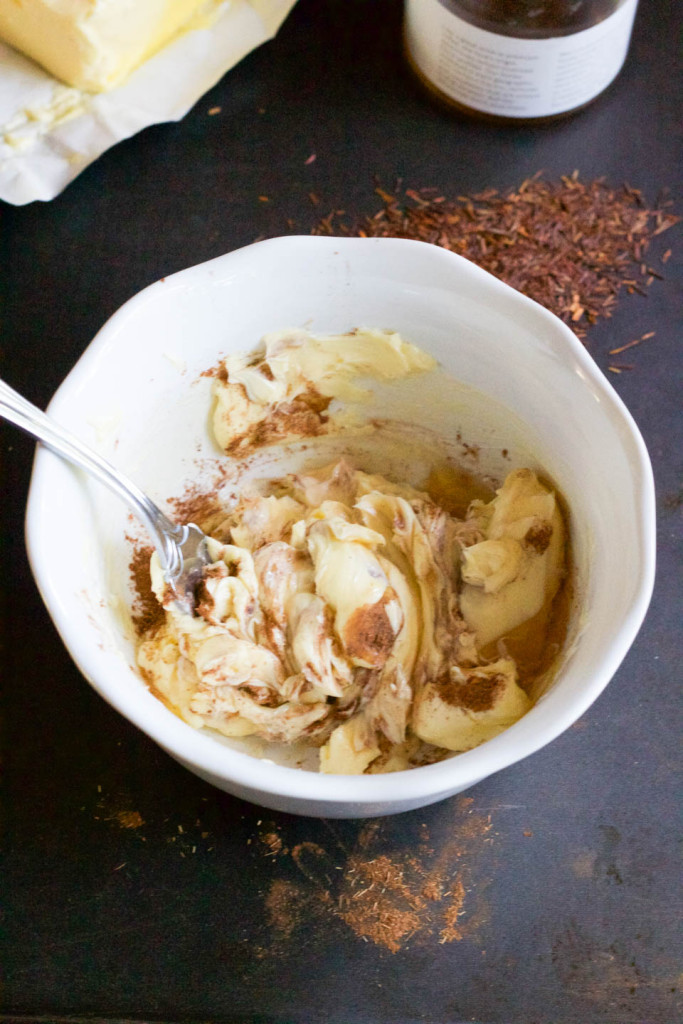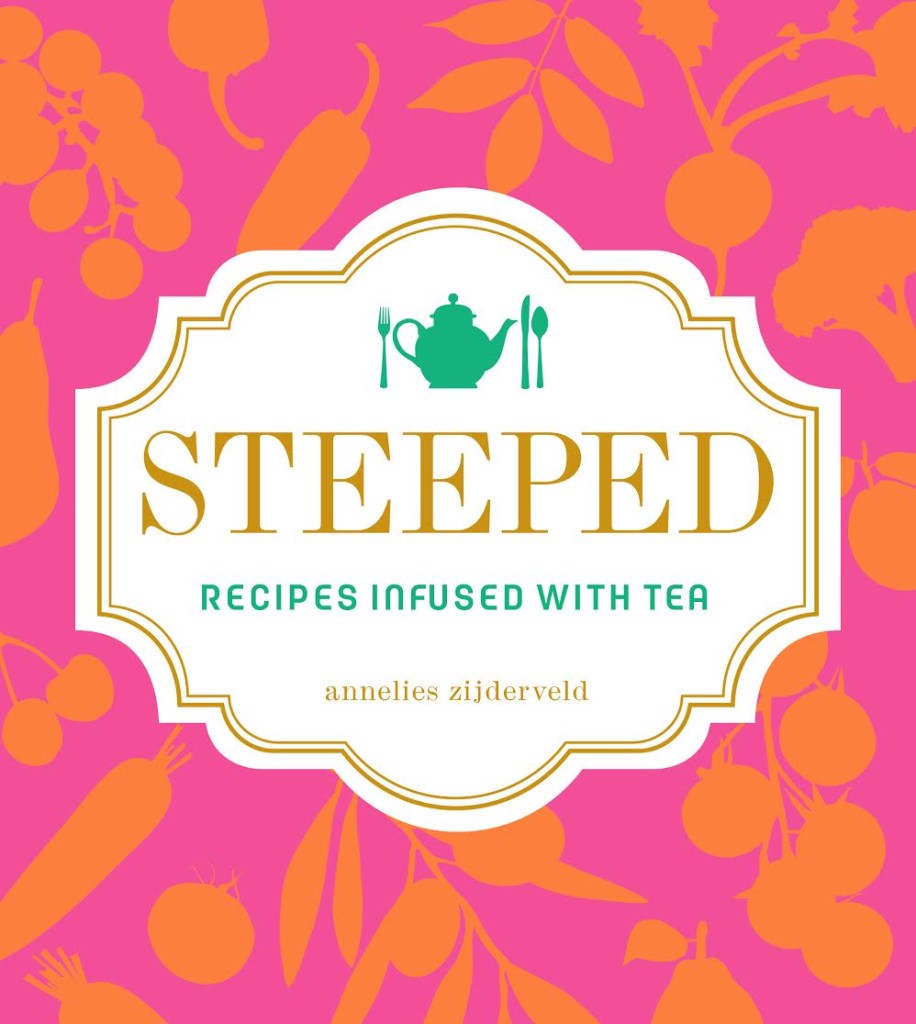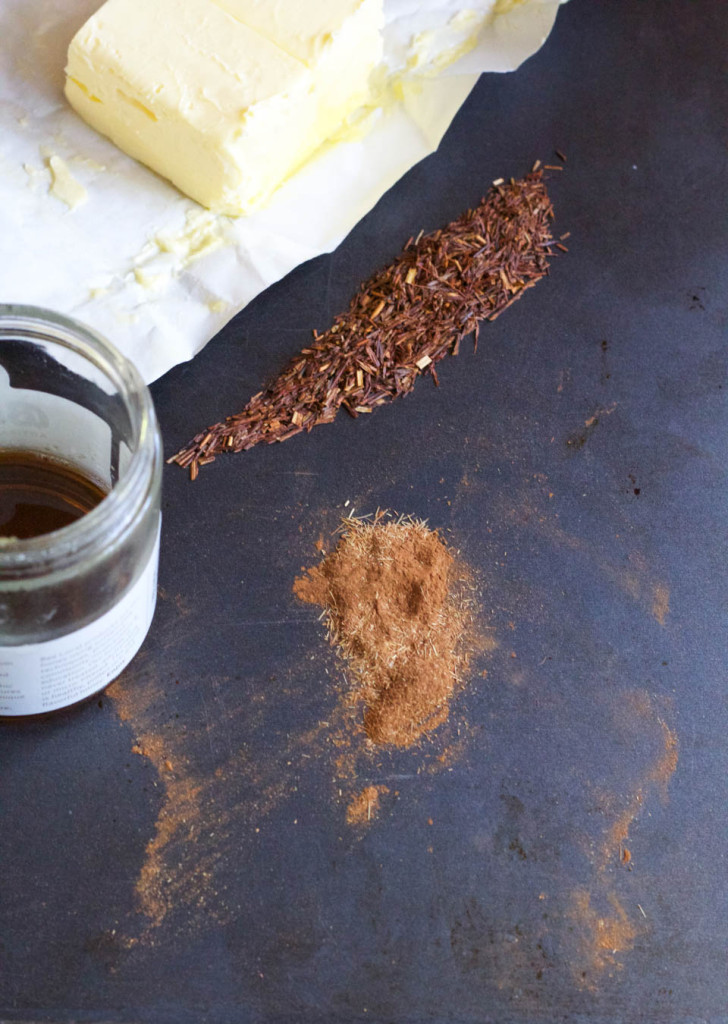 Rooibos Honey Butter from Steeped Cookbook
From the book: This rooibos honey butter melts into terra-cotta pools of sweetness on warm scones. Pulverize the rooibos leaves with a spice grinder, or cut open a bag of Republic of Tea's Organic Double Red Rooibos.
Ingredients:
8 tablespoons unsalted butter, room temperature
¾ teaspoon finely ground rooibos
2 teaspoons raw honey, I use Bee Local
Method:
TO MAKE THE BUTTER: In a small bowl, stir the butter, finely ground rooibos, and honey until combined and the color of the dust on Mars. Use at room temperature or refrigerate until use (for pats, roll the butter into a log in a sheet of parchment paper and chill until hard).
I used it on toast, cheese plates with baguettes, scones, tea time, and pretty much right out of the bowl. It's that addicting and good.
From Steeped: Recipes Infused with Tea by Annelies Zijderveld, Andrews McMeel Publishing 2015
Other awesome posts about Annelies's cookbook!