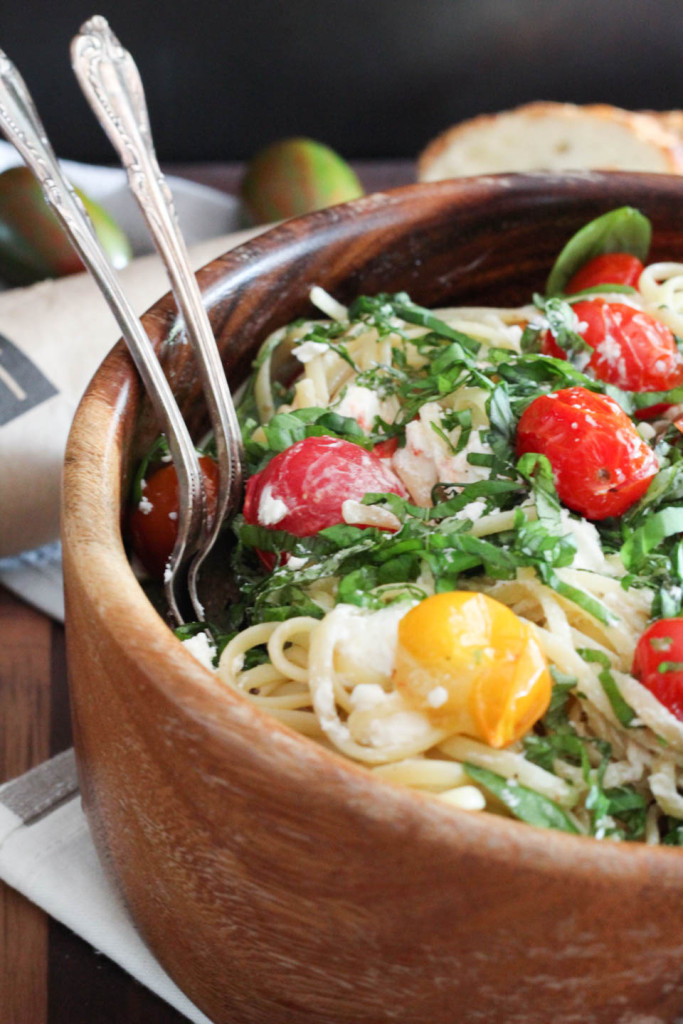 This is my all time favorite Summer pasta. It screams simple Summer goodness, does it not? It's a lighter and flavorful pasta dish, with tons of fresh sweet cherry tomatoes roasted to perfection. Roasting the tomatoes makes them super sweeter, which is great for a suedo sauce in this dish. Adding the tangy and slightly salty goat cheese, earthy spinach, and bright basil made this everyones favorite pasta. You can certainly add more spinach if you wanted a bit more greens and not serve a salad with this dish.
Making it on a Sunday would be perfect if you did need leftovers for lunch, and having a smaller family. No sad lunches that week! I also have made it with wheat pasta and other varieties. While a very good quality white pasta is my favorite, if you are looking for more whole grains in your diet, it's all good to sub it here. It will be tasty too!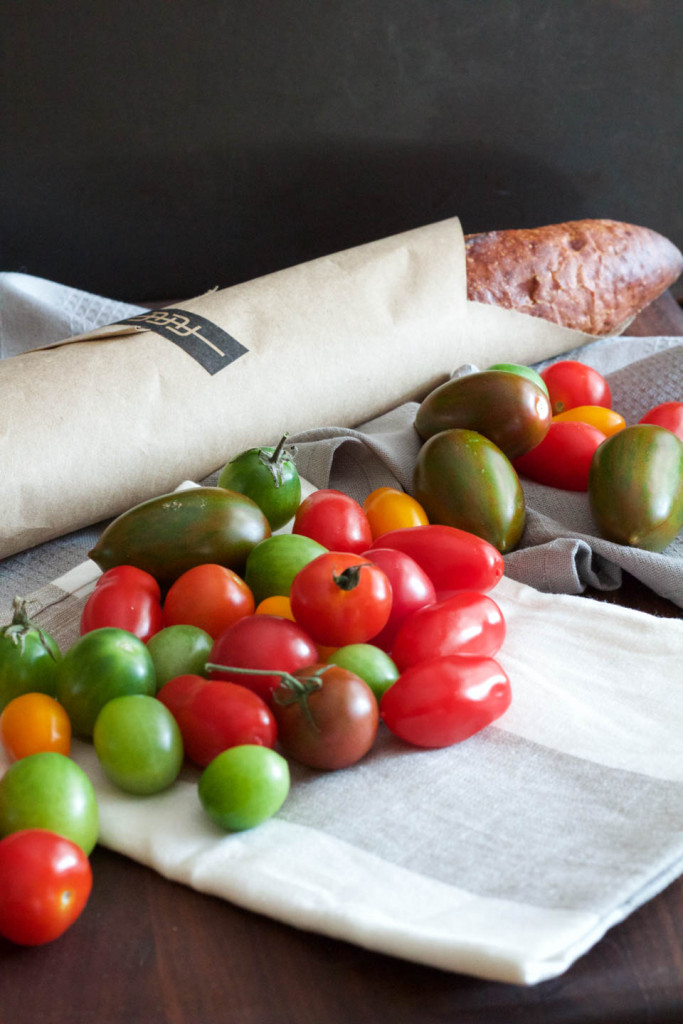 Roasted Cherry Tomato Linguine 
makes 8 servings
Ingredients:
1lb linguine, cooked
2 lbs cherry tomatoes
1/2 cup olive oil
fine sea salt
fresh cracked black pepper
1 large lemon
8 cups fresh spinach
1 cup goat cheese, crumbled
1/4 cup fresh basil, chiffonade or chopped
Method:
Place oven rack in top third of oven, preheat to 450 degrees.
1. Cook pasta, and reserve 1/4 cup of the pasta water after cooking. While pasta is cooking place cherry tomatoes, 1 tablespoon olive oil, 1/4 teaspoon fine sea salt on a parchment lined sheet pan in the oven for 15 minutes.
2. Place cooked pasta, and roasted cherry tomatoes, making sure to scrape juice from sheet pan, into a large bowl. Add remaining olive oil, lemon juice, pasta water, and spinach, toss to combine. Season with a 1/4 teaspoon of salt and black pepper. Top with cheese and basil. Serve immediately. Store leftover in an airtight container for up to 5 days.