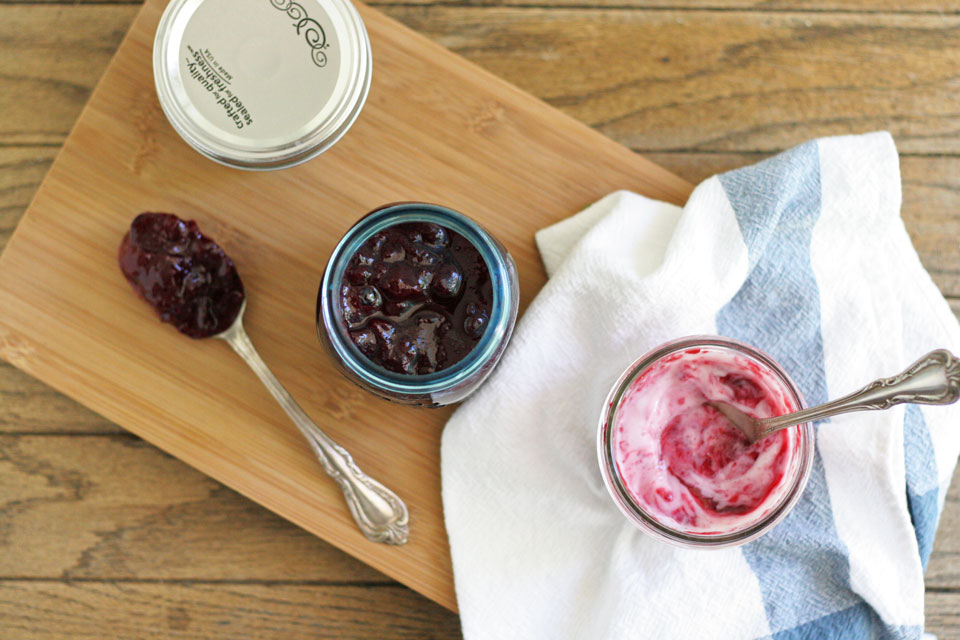 Whenever I think of plum jam, and say it out loud, it comes with an accent. British to be exact. Not too sure why, but I think I heard it in a movie, I just can't think of the movie. So if you know what I am talking about please let me know! Making jam is somewhat of a new love for me. But I love it now, it is relaxing and super gratifying. In the way of the process and end result. Making jam means good toast with good butter, and slather of jam. It also means plain yogurt flavored with jam, see in the pictures. I ate that after I shot it. It's pretty, smells good, and also means I am most likely in a field of fruit picking to make the jam.
Although this time the farm fruit picking is not the case, most of the time it is. But I just happened to come across a beautiful bin of dark plums at my local grocer, the first thought was plum jam, the second thought was, I ate one in the car on the way home. I am a car fruit eating type lady. You may even find a pit or two, and even a banana peel in my car. It's all good, right?
I am into making small batches of jams this year, so I have a pantry full of different jam flavors, salsas, and goodies for the year. So I made this super small batch of just two jars, yet still as rewarding as the last batch with twenty. I included a link for processing the jam, it is very easy, just follow the instructions!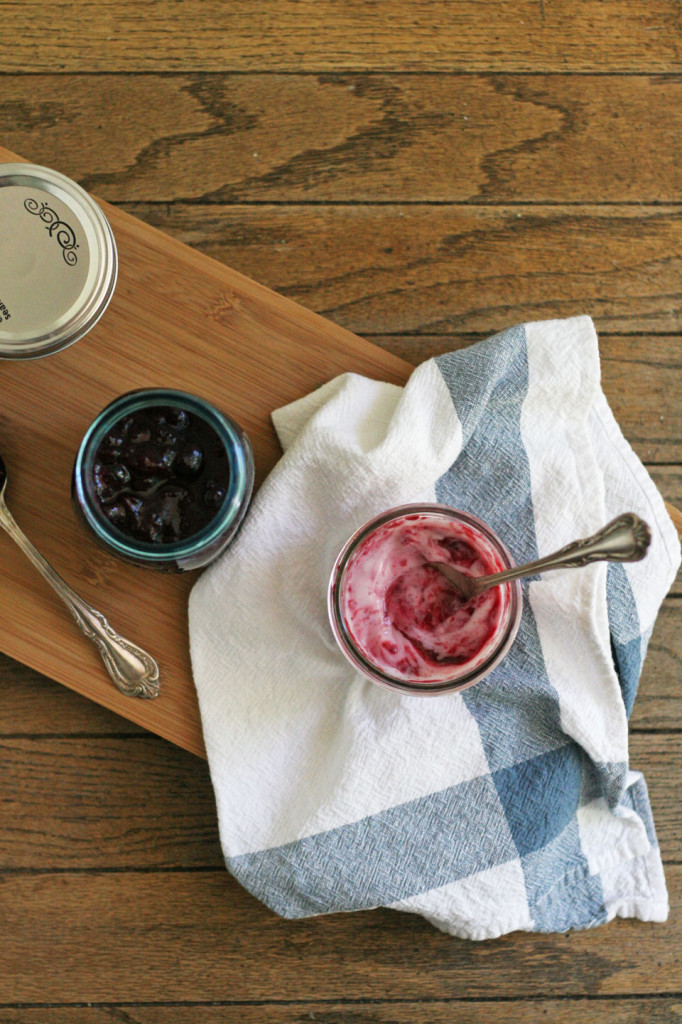 Plum Jam
Makes about 2 pint jars
Ingredients:
4 lbs black plums, pitted and chopped
1 1/4 cup sugar, it seems like a lot, but plums are super tart
1/2 teaspoon fine sea salt
Method:
Get all of your canning equipment ready. Boil the pint jars and lids. Wash, pit, and chop the plums. I leave the skin on.
1.  Place chopped plums, sugar, and salt in a large dutch oven, or pot.  Bring to a boil, stirring occasionally. Reduce heat to medium high, cook for 20 minutes, stir frequently to avoid burning. Turn off heat, ladle jam into boiled pint jars. Place lid on, and close tightly but not too tight. Place in boiling water canner  for 10-12 minutes. Allow to cool on counter for 24 hours.
Store in a cool dry place for up to one year.
Can by following appropriate canning instructions or place in an air tight container, place in fridge for up to one month.