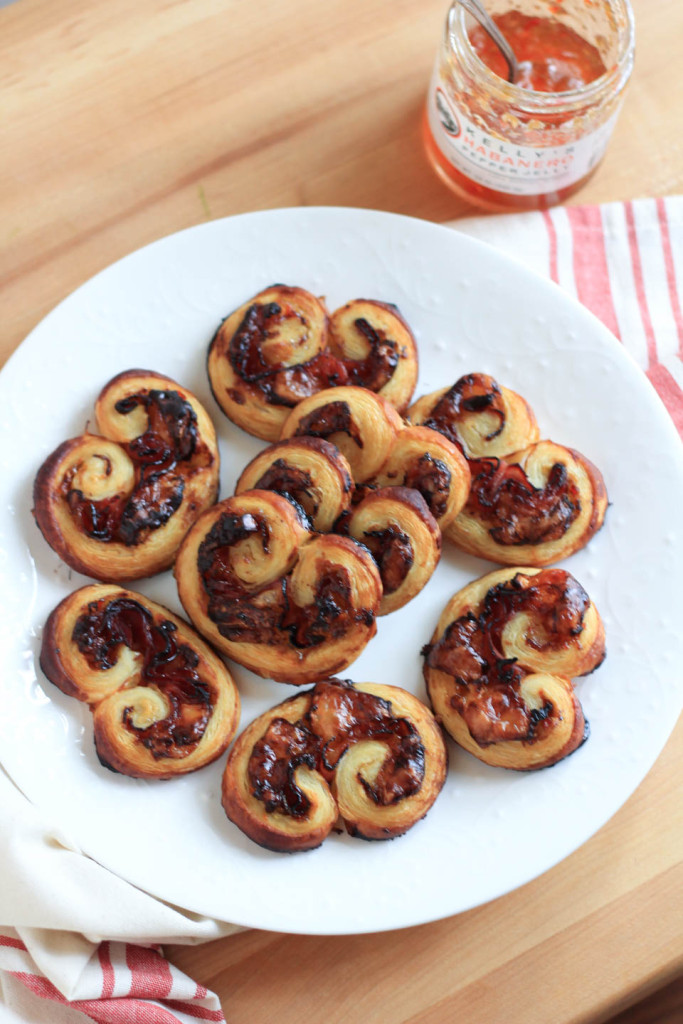 Did I tell you I'M TAKING A TWO WEEK VACATION?!!!!! Ok, I am. Can you tell how excited I am about this situation? Just like last year, I am taking the last two weeks of the year off of work, to relax at home, call it a staycation if you will :). We travel a lot all year long, and I want a break, at home with the kitty girls, fireplace, books, peace and quiet. I am super looking forward to this time.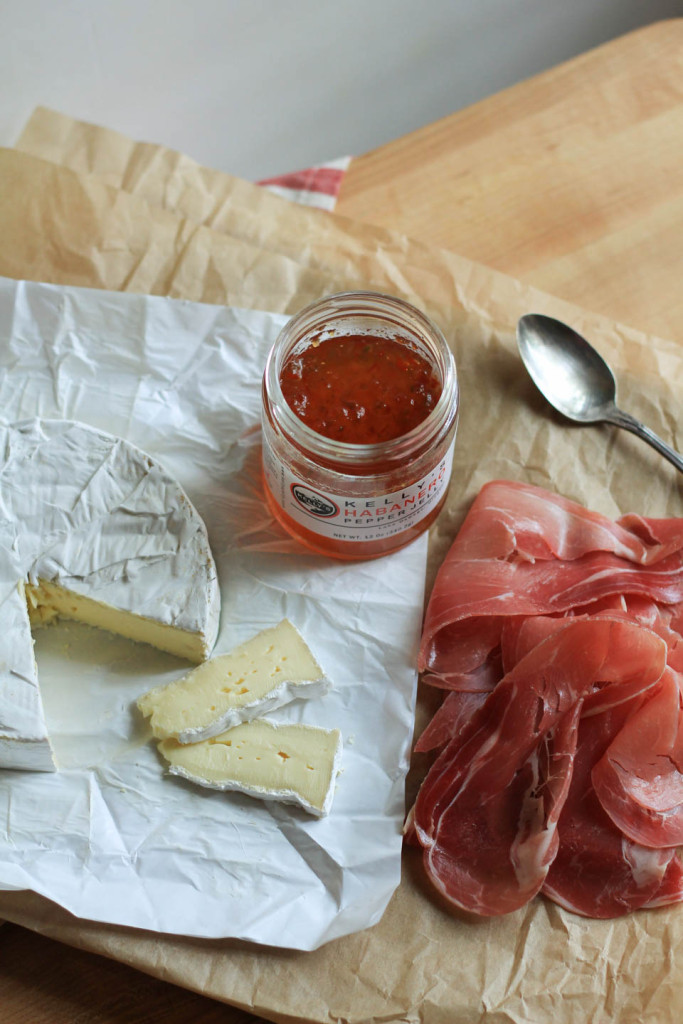 This epic appetizer is so good! You know how much I love my local brands, and I used Kelly's Jelly spicy pepper jam in this crazy good recipe. Traditionally pepper jelly is served with cream cheese and served with crackers, which is totally amazing and good. So I took a note from that and made it a bit more fancy, but so approachable with only four ingredients! Seriously four ingredients and a few minutes, you have the best in hand appetizer for all of you party needs. And trust me, people will love this. The fancy is the high quality of Kelly's products, brie, and prosciutto, super fancy! But not really, it's simply good food rolled in a puff pastry and turned into Pepper Jelly Prosciutto Brie Palmiers. While they bake, the spicy jam turns a bit sweet, the cheese get ooey gooey good, and the prosciutto crisps into the heavenly food that it is but better because it's crunchy.
Pepper Jelly Prosciutto Brie Palmiers
makes about 10
Ingredients:
1 sheet puff pastry
1/4 cup Kelly's Jelly Habanero Pepper Jelly
3oz brie, sliced 1/4 inch thick, 9 slices total
3oz prosciutto slices
1 egg with 1 teaspoon water, whisked to combine for egg wash
Method:
Thaw puff pastry for 30 minutes on the counter, unfolded. Once thawed, spread jelly evenly on puff pastry, leaving 1/2 inch border around edges. Place brie slices, 3 in each row (see photo for help), add prosciutto slices on top of cheese.
Roll 1/2 of puff pastry, tucking tightly as you roll. Roll up the other side to meet in the middle (see photo for help). Place in freezer for 30 minutes on a small cutting board or plate.
Place oven rack in center of oven and preheat to 400 degree.
Remove from freezer, brush with egg wash. Use a very sharp knife, slice gently without crushing 1/2 inch wide. Place on parchment lined sheet pan, cut side up, place in oven, bake for 12-15 minutes or until golden brown. Serve immediately.
Disclosure: This is a compensated post in collaboration with Kelly's Jelly. As usual all opinions are my own. Thank you for supporting the brands that support NJB!