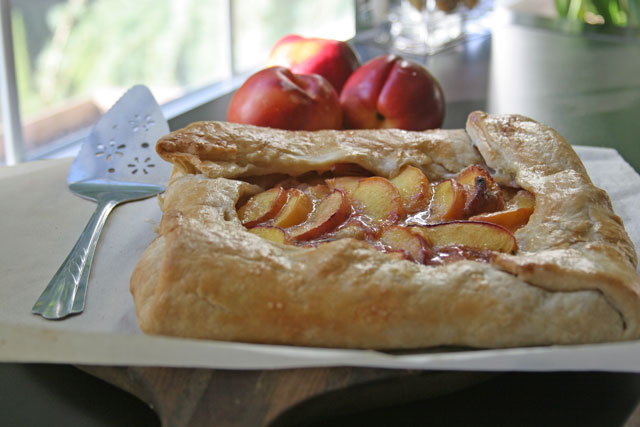 Love this recipe!
Original:
I love fruit, I love all fruit! I love it cooked, raw, in desserts, for breakfast, and all by itself. I love it. So peaches are no stranger to my kitchen during peach season. And this galette proved to be top ten on the fruit dessert list. I have improved my crust making skills, found a little tidbit of information that has proved to be indispensable to my crust making skills. The key for flaky crust is doing folds. I know many of you may know this, but for those of you who don't, I just saved your life. No really, I did. You are forever change, and I hope you like it! We usually do a weekly dinner with Brian's brother, and I like to make dessert. This time was no different. I also find that I am more organized with my time this quarter in school, so I have time to make dinner from scratch all the way from the cheese for the dish, to the dessert. This is what happens when you have a bit of extra time, and are crazy.
I looked to Ratio, a favorite book of mine written by Michael Ruhlman, for this "ratio recipe". He uses weights to measure, as I do in most of my recipes for school. So this is what I went with as a start.
Peach Galette, a Simply Perfect Summer Treat
Servings: 8
Ingredients:
For the crust:
12 oz all purpose flour
8 oz frozen or super cold butter cubes
4-6 oz super cold water
1 tsp salt
1 tbsp sugar
For the filling:
4-5 peaches not too ripe, and I added a nectarine for tartness too
1 tbsp flour
1 tbsp sugar
1 tsp salt
You can use a stand mixer with paddle, your hands and a bowl, or a food processor. It is up to you. I used a stand mixer for this recipe. If using your hands, just make sure to keep your ingredients super cold while working. If they get warm, put them in the freezer for a few minutes, and try again.
1. Place the flour, sugar, and salt in the mixer, mix until combined for a minute. Add the super cold cubed butter chunks, and mix on medium speed for a couple of minutes, or until you see larger chunks breaking apart. Keep the chunks on the larger size for flaky crust like this.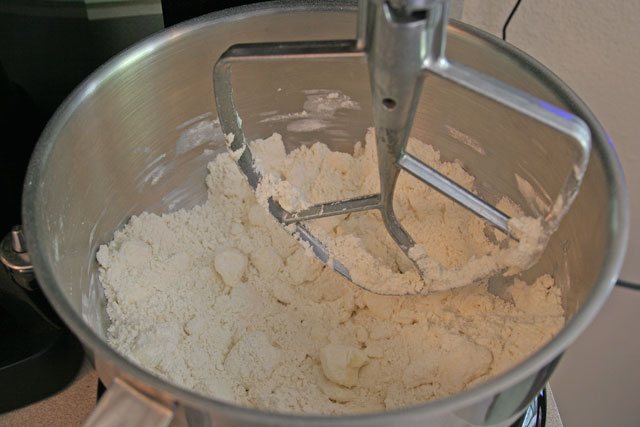 2. Turn the mixer on low and add the super cold water in a steady stream until you see the dough come together. Stop the mixer, do not over mix here. You will be using your hand to bring the dough together all of the way. If the dough is not coming together, add a tbsp of water at a time until it does.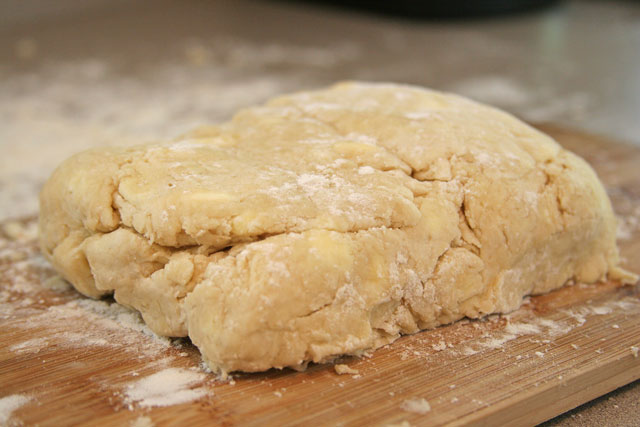 3. Place the dough on a lightly floured counter, and bring the dough together with your hands. Cover with plastic wrap and place in the fridge for 30 minutes. Take the dough out, and place on the lightly flour counter again. Roll it out into a rectangle or circle about 1/2 in thick. Whichever shape you want you galette to be. Preheat oven to 425.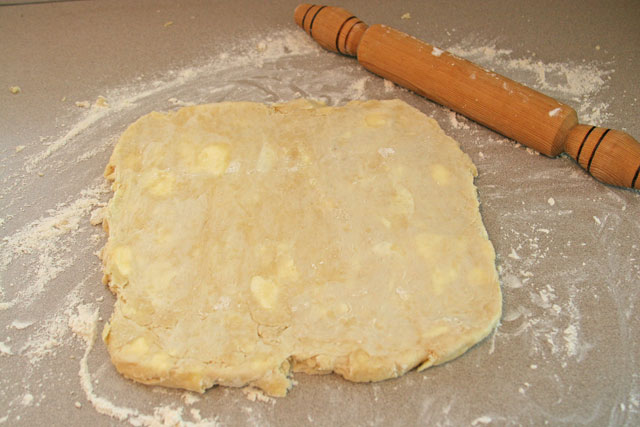 4. Take 1/3 of it and fold it in, then fold the other 1/3 in. Place it in the fridge again for 30 minutes. Slice peaches like below, and toss with flour, sugar, and salt. Take the dough out, and roll it out into the shape you want. Place the dough on the baking sheet before you fill with the fruit.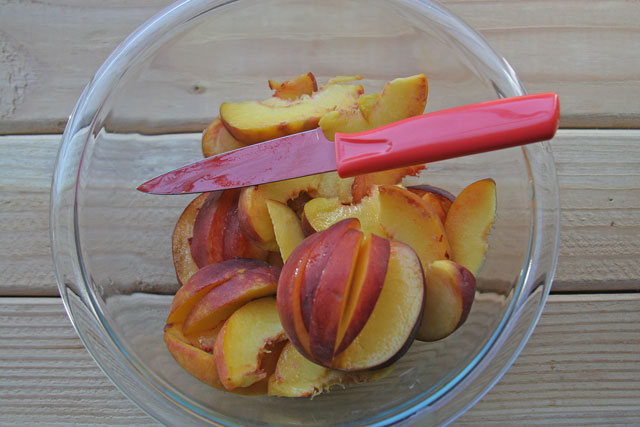 5. Place the fruit in the center, leaving about 1-2 inches border all the way around. Dot with the butter, and fold in the sides. Then brush the edges with the egg wash. Bake for 15-20 minutes at 425.