This Sunshine Orange Banana Smoothie Recipe is dessert, breakfast and snack time in one! Make dessert and add spinach for your breakfast green smoothie.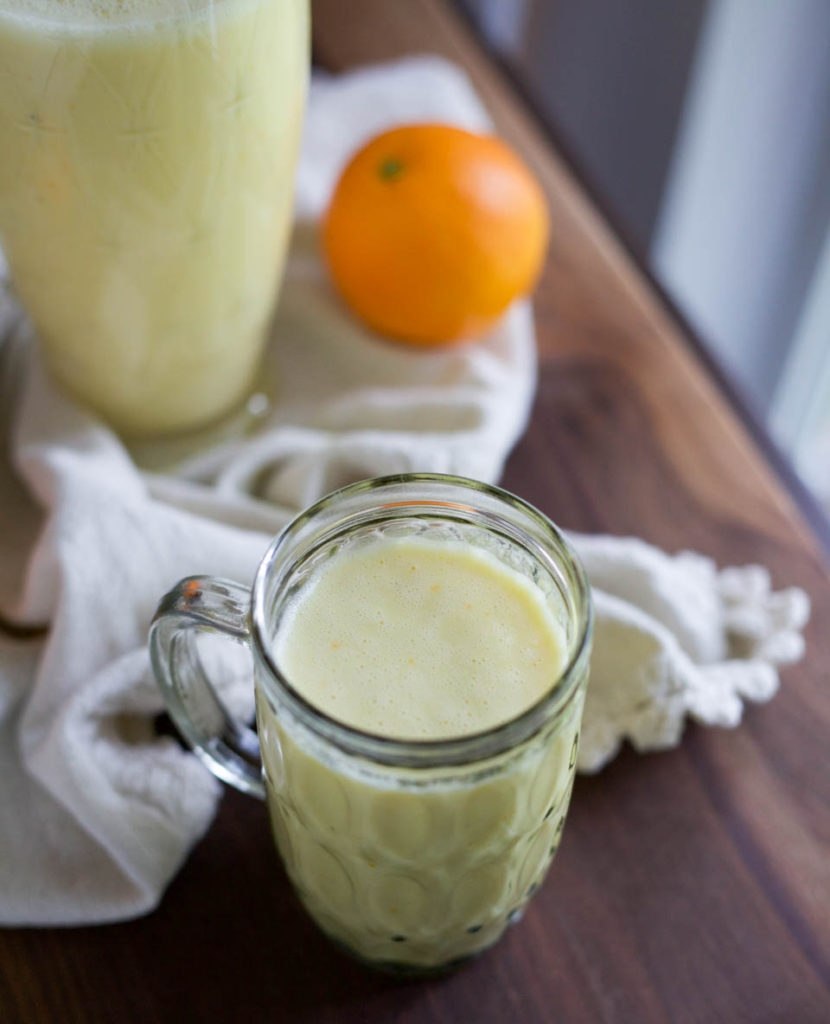 I've been on a non spinach version for dessert smoothie kick for a few weeks now, trying different flavors and loving all of them! I make this version then add spinach for the green version the next morning. It satiates my want for something sweet, which is awesome fruits, then add the greens for my trusty greens smoothie to start my day off right. We are all into this new habit of mine and so far I don't have a favorite but I'm loving this orange version a ton!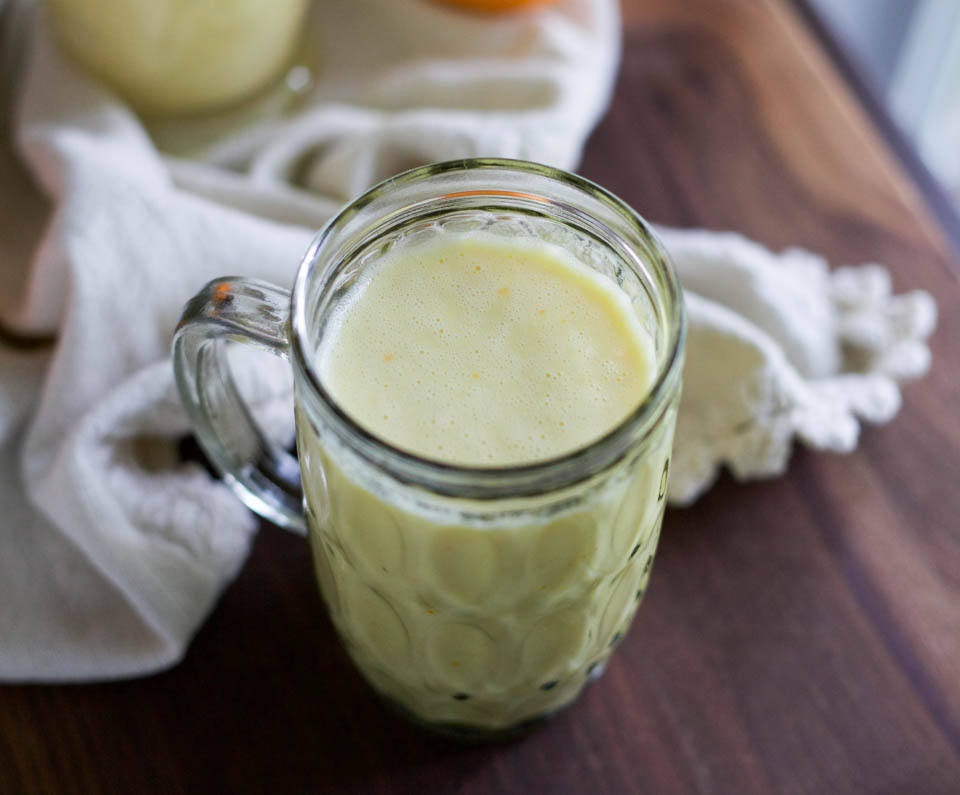 It's bright and cheery, so it makes me smile, it makes the house smell oh so lovely with the fresh oranges, and super creamy from the yogurt and bananas. It sort of reminds me of the orange julius but super crazy healthy version. I did add the orange zest because it has tons of nutrients that I didn't want to waste. It changes the flavor a bit and gives it a bit more intense orange flavor, which I love.
I made this version, poured some out for dessert, then added the spinach to make enough for my green breakfast smoothie. Best of both worlds!
Sunshine Orange Banana Smoothie
makes 2-20oz smoothies
Ingredients:
2 large oranges, zest first, then peel
2 large bananas, peeled
2 cups water, milk, or hemp milk
1 cup yogurt or Greek yogurt
2 cups spinach, optional for green smoothie
Method:
Add ingredients to blender, blend on high until smooth and blended well. Serve immediately and enjoy this tasty Orange Banana Smoothie Shake! Or store in fridge until next morning.