Join me for a Mole Negro Cooking Class at Portland Cookshop!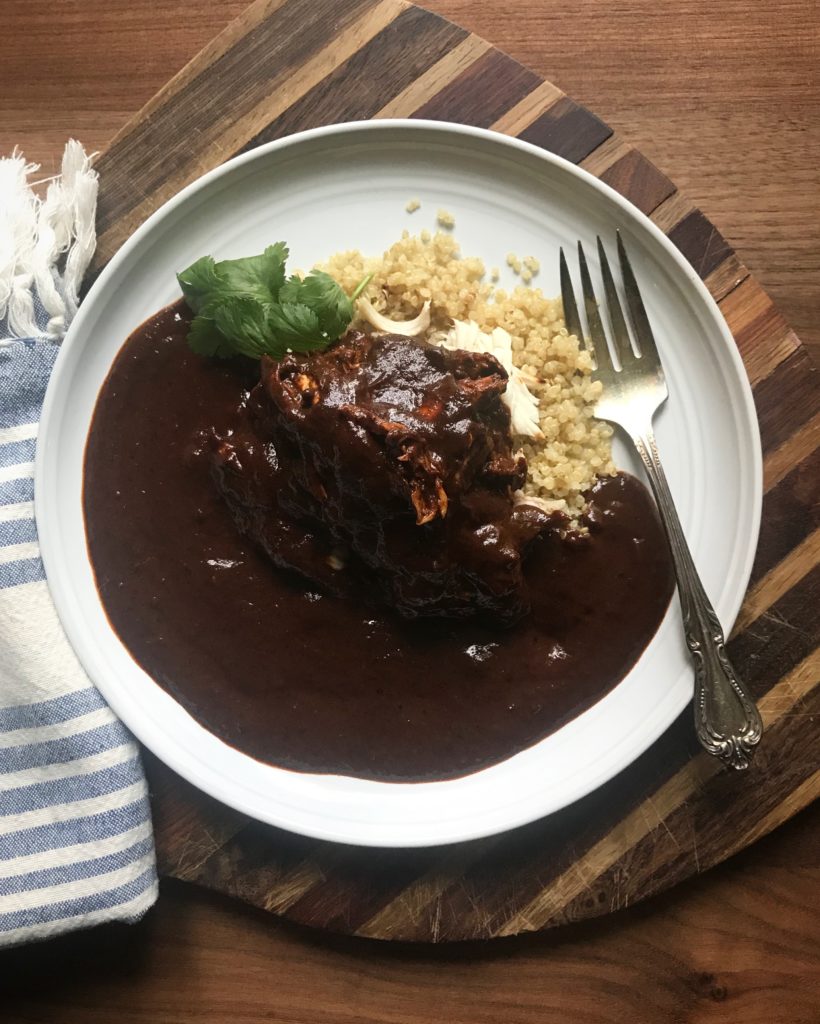 Dinner Date: I heart Molé 
Reserve your spot here to join me for this class!
2/14/2019 
Join me in the Cookshop kitchen for an intimate class learning to make this most beautiful and traditional Mexican dish, mole. Rather than being in the restaurant with hundreds of people let's cook together in a small group and enjoy the fruits of our labor at the end of class with a plate of mole dinner.
Everyone welcome! For the past 20 years I've spent Valentine's Day with my best friends rather than husband. It's a day of love for everyone, not only couples. 🙂
Spend Valentine's Day with me, Fabiola Donnelly, for a delicious take on Oaxacan Molé Negro. Fabi will walk us through all the steps and ingredients in this traditional Mexican sauce that usually includes over 20 different herbs, spices, and chilies.
What to expect:
Welcome glass of wine or beer and a few light nibbles upon arrival.
Class will include some demo and some hands-on instruction.
Students will make a full meal including chicken mole for a sit down together at the end to eat their creations.
Additional wine and beer available for purchase.