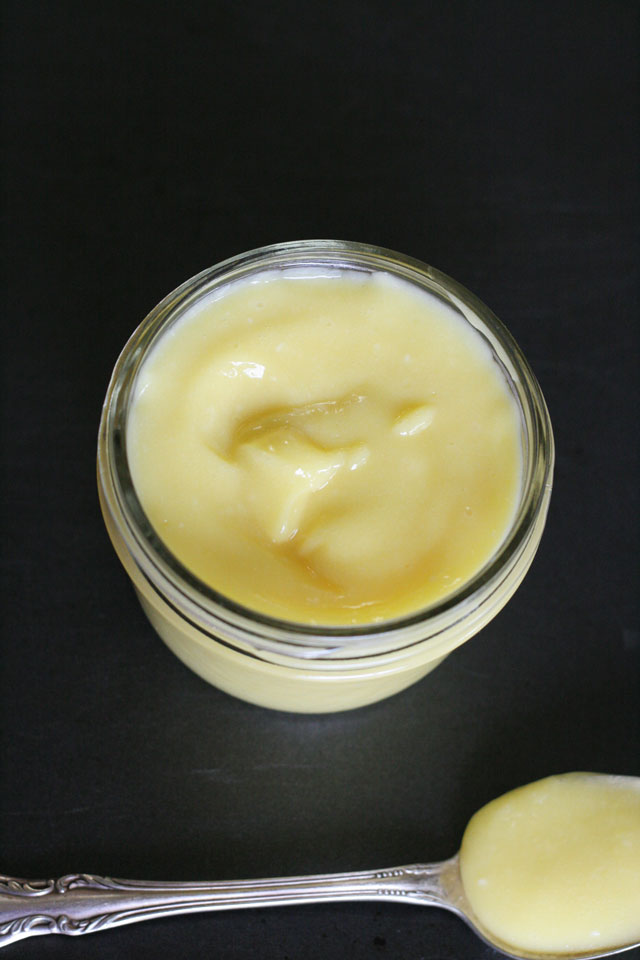 Curd is one of those things I forget to make for a simple dessert.  It is not in my repertoire, yet every time I make it, I love it.  So I am bringing it back to my regular desserts.  I made it this time using Meyer lemons because they are in season right now.  If they are not in season, use regular lemons and add 1 extra tablespoon of sugar to compensate for the tartness of a regular lemon.  Either way, they are both exquisite little gems of creamy goodness.  You can serve this with just about any berry pie, scones, muffins, or galettes.  Or just serve it with some shortbread cookies, that would be good! 
It seems intimidating to some to make this, but keep the heat medium low and whisk away.  That is the only trick needed for a smooth creamy curd.  
Adapted from David Lebovitz
Meyer Lemon Curd
makes 1 cup
Ingredients:
1/2 cup lemon juice
1/4 sugar
2 yolks
2 eggs
1/8 teaspoon fine sea salt
6 tablespoons unsalted butter cubed, room temperature
Method:
1.  Place the lemon juice, sugar, yolk, egg, and salt in a medium bowl, whisk to combine.  Place bowl over a double broiler over medium heat.  Add butter cubes and begin whisking constantly until it thickens, about 10 minutes.  Look for the mixture to coat the back of a spoon.  
2.  Once thickened, immediately press through a sieve or strainer into a bowl.  Store in an airtight container in the fridge for about 1 week.  Serve with pie, galette, or scones.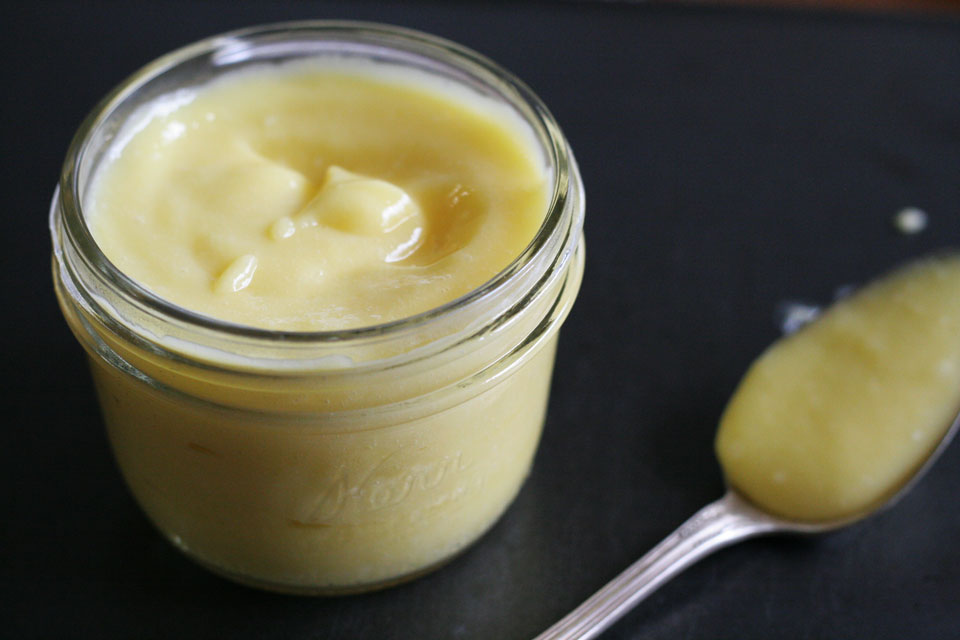 BON APPETIT!