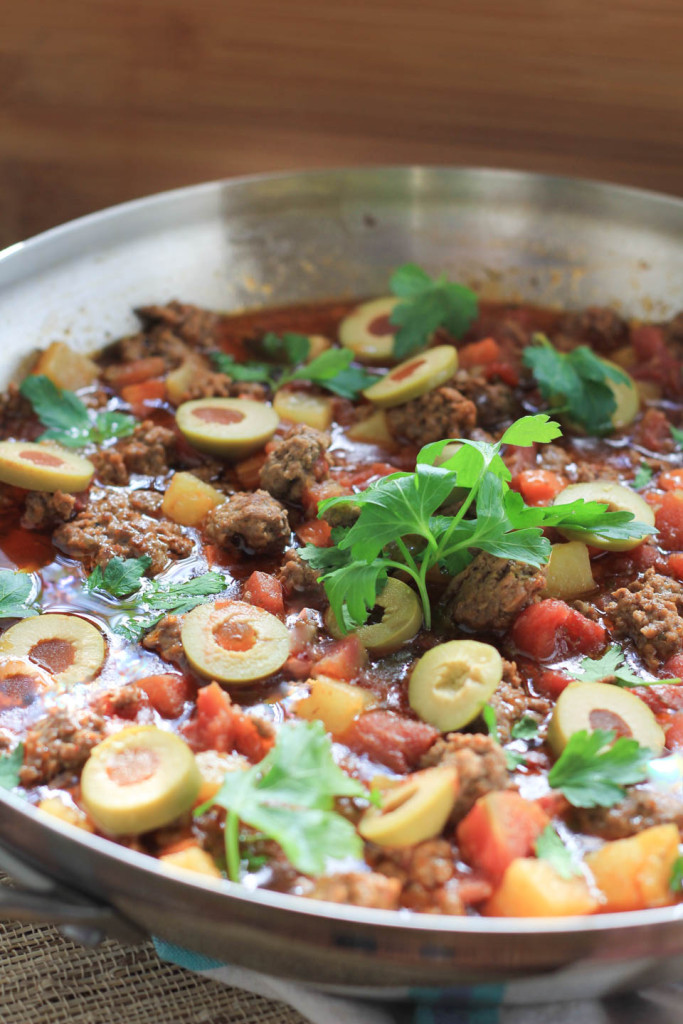 This is a dish close to my heart and heart warming like many of the meals my Mom made for us growing up. It's also the Mexican version of meat and potatoes. Most cultures have dishes like these because they are cost effective and super approachable for people. And many Latino cultures have a version of picadillo, with tons of different ingredients depending on where it is in the world and what ingredients they had on hand.
It was interesting making this dish this time around. I have made this with my Mama hundreds of times, it's her recipe. But for the last thirty years we've made it without a recipe, she would just make it. And when I started making it for my family, I just made it from watching my Mama. So when I started making this, I had to take a step back, write the recipe as I have made it so many times. It's backwards from my normal recipe developing, and especially funny because I did it all from memory of how it is supposed to taste. It's a dish where you chop potatoes and carrots, neither peeled, toss it in some browned beef and simmer away until it's cooked. But it is so much more than that in flavor, and when I took time to develop the recipe for this post, it came out perfectly, and my Mama approved!
Do you have dishes you grew up eating, but never really thought to write down the recipe that's in your family members head, or yours? Totally take time to write them down, your next generation will thank you. It freaks me out to think I wouldn't eat this for the rest of my life. These are the recipes I cherish to my core, and want to pass on to my niece and other family members so they can enjoy them like I do!
We serve a scoop of the picadillo over a bit of rice with salsa, lime, and tortillas to make tacos. You can skip the rice and serve tacos with some salsa, either way is so good.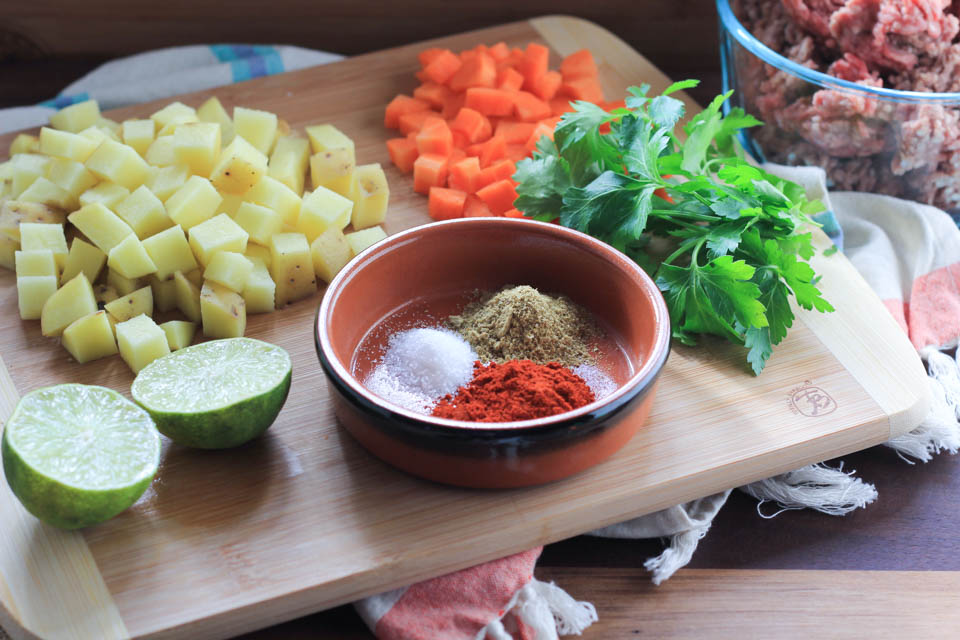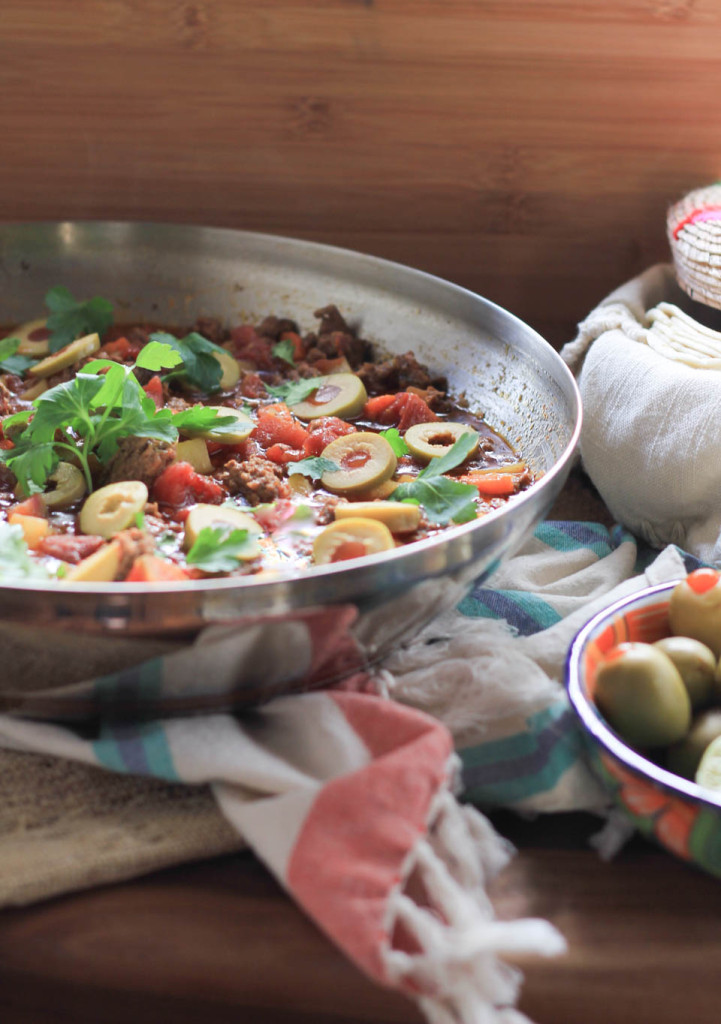 Mexican Picadillo
serves 6
Ingredients:
2 teaspoons olive oil
1lb ground beef, I used 93/7
2 large garlic cloves, minced
1 teaspoon smoked paprika
1 teaspoon ground coriander
1/2 teaspoon fine sea salt
1 cup low sodium stock or broth, chicken or beef
1-16oz canned diced tomatoes, include juice
1 cup dutch potatoes, about 2 large potatoes, chopped
3/4 cup carrots, about 1 large carrot, chopped
1 cup large Spanish green olives, chopped
1/2 cup fresh parsley or cilantro
1 large lime
flour and/or corn tortillas
2 cups cooked white rice
salsa
Method:
Place oil in large skillet over medium high heat, once oil is shimmering, add beef. Brown for 2-3 minutes, add garlic, paprika, and coriander cook for 2-3 minutes. Add salt, stock, tomato juice and chunks, potatoes, and carrots, stir to combine.
Cook for 30 minutes, uncovered over medium low heat. Add olives. Taste for seasoning, add salt and fresh ground pepper is needed. Serve with fresh herbs, lime, warmed tortillas, and rice.