Mexican Grilled Corn is a classic recipe I grew up eating. This version is mayo free, easy to make, and everyone loves a good grilled corn!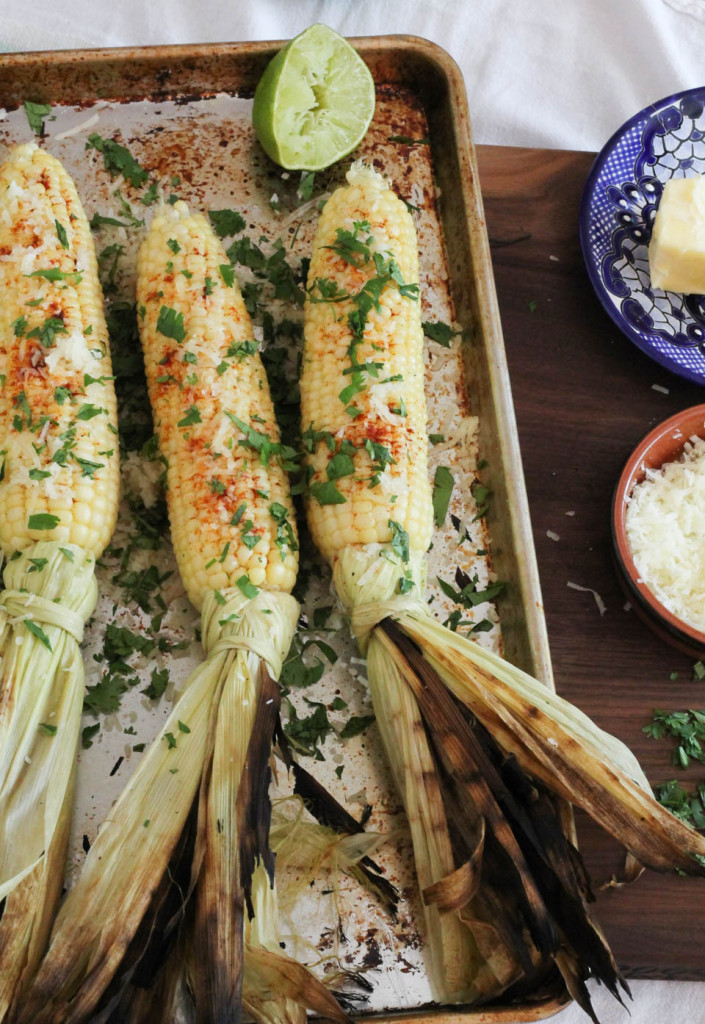 Just like the sweet memories I shared with the Watermelon Agua Fresca, this Mexican Grilled Corn holds the same fondness of my food memories from Mexico.  People rode their awesome food bike stands through the streets of most cities, and still do to this day. Similar to the fresh juices, this is not a trend, it's been like this for decades. It's how people make a living, and love what they do. If you go to Mexico today, you will likely see these corn food bikes all over town.  Often times they make the grilled corn back at their house, and cut the corn into cups for ease of eating. They show up with little cups of sweet corn goodness, full of cheese, chile powder and sauce, and a touch of lime juice. Are you drooling yet? The thought and writing that totally makes me drool!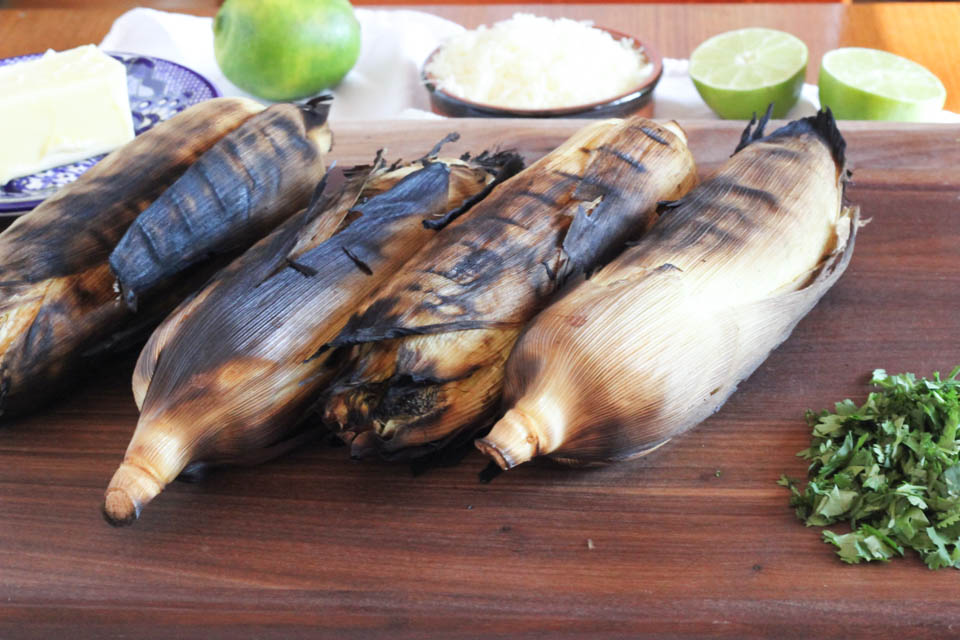 It's prime time corn season for the next couple of months. Sweet Summer corn, there is absolutely nothing like it. It makes my family super happy, we all love it and enjoy the same memory of growing up in Mexico and the food bike carts riding around town. The moment the sweet corn hits the markets, we are all over it all Summer long. It's easy enough to make this when you're grilling up meat, chicken, or serve this with some tasty Mexican tacos! There is nothing like a sweet Mexican Grilled Corn, so get to it and enjoy!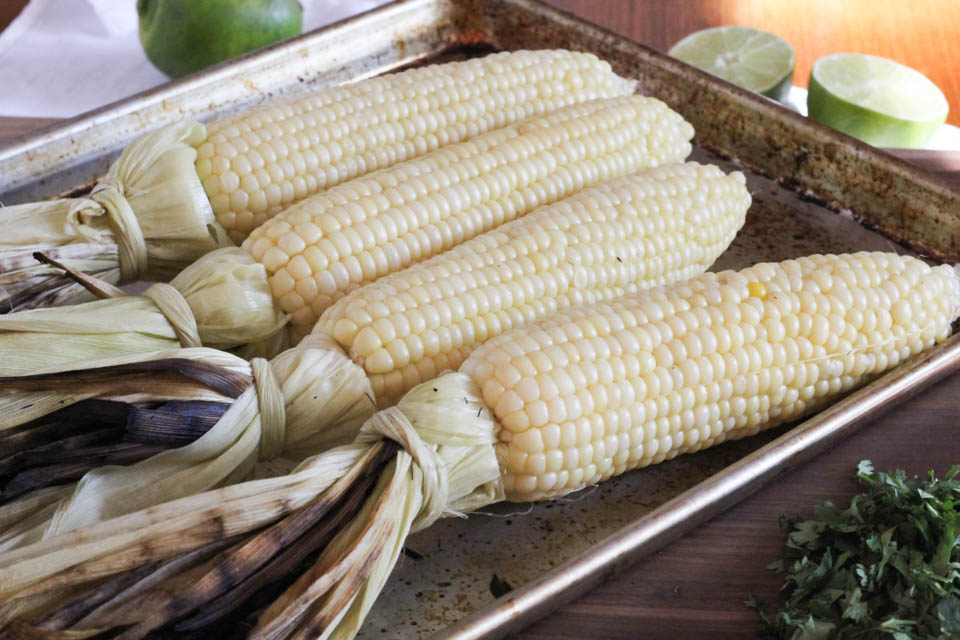 Mexican Grilled Corn
make 4 ears
Ingredients:
4 ears of corn, husks on
olive oil, for brushing grill
1 stick unsalted butter
1/8 teaspoon fine sea salt
1/2 teaspoon ground chipotle chile pepper
1/8 teaspoon ground ancho chile pepper
1 cup crumbled queso fresco or finely grated manchego
1/4 cup fresh cilantro, chopped
1 large lime
Method:
Note: Using kitchen shears, cut the fuzzy top off of the corn husk. Just enough of the fuzz so it does not catch in fire.
Prepare grill- heat one side of grill to high heat. Using a paper towel or cloth towel, brush grill with olive oil. Place corn in husk over heat. Cook for 15 minutes, turning a few times to cook all sides. Remove from grill and allow to cool for 5 minutes before opening. Carefully pull back husk, bringing together at the top, use it as a holder. A cool trick to hold back all of the husk- take one strip, twirl it, and go around all of the husk, tuck it to tie it all back.
Place corn ears on a large plate, roll on butter, sprinkle with a pinch of fine sea salt, the chile powders, cheese, cilantro, and lime juice. Turn and repeat on other side. Serve immediately.
Delicious recipes to pair with this Mexican Grilled Corn!
ENJOY!