This Mango Smoothie is perfect for breakfast, an afternoon snack, or even a healthy dessert!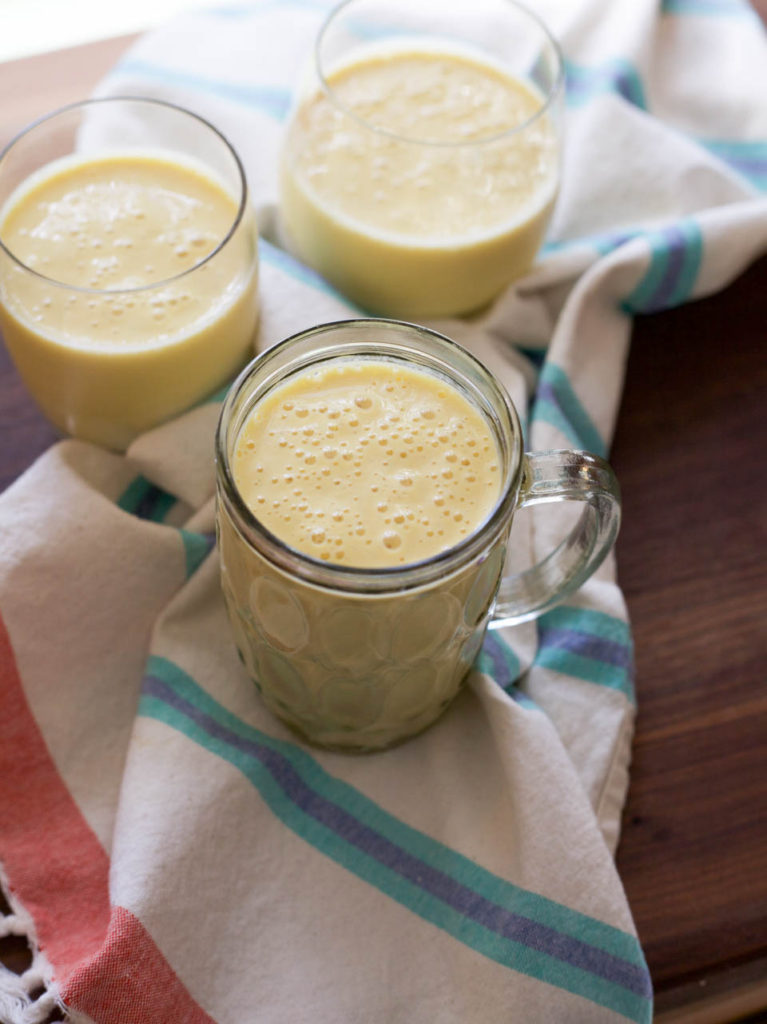 It's not a green smoothie, what is going on?!! I'm all good, no worries! I just really wanted a mango smoothie, made one and had to make another to share with you. I wanted dessert but something fun and healthy. Growing up we drank smoothies using local fruits that were sold all over town where I was born in Mexico. It's not a green smoothie/ fruit smoothie fad there, like we've talked about. It's the norm to see vendors on the corner selling beautiful fruit smoothies in most cities and towns.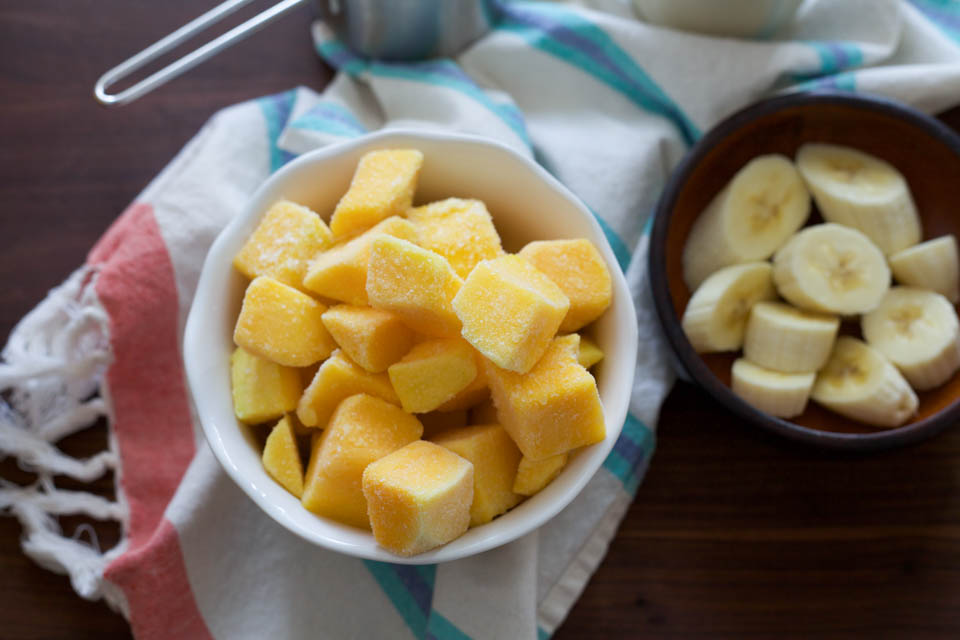 My mom remembers one a whole underground alley in Guadalajara where she would buy her mango smoothie after getting off the train from work. She reminds me of that story every time I make a green smoothie for her to try. Take the greens out and she'll totally drink it. So I did!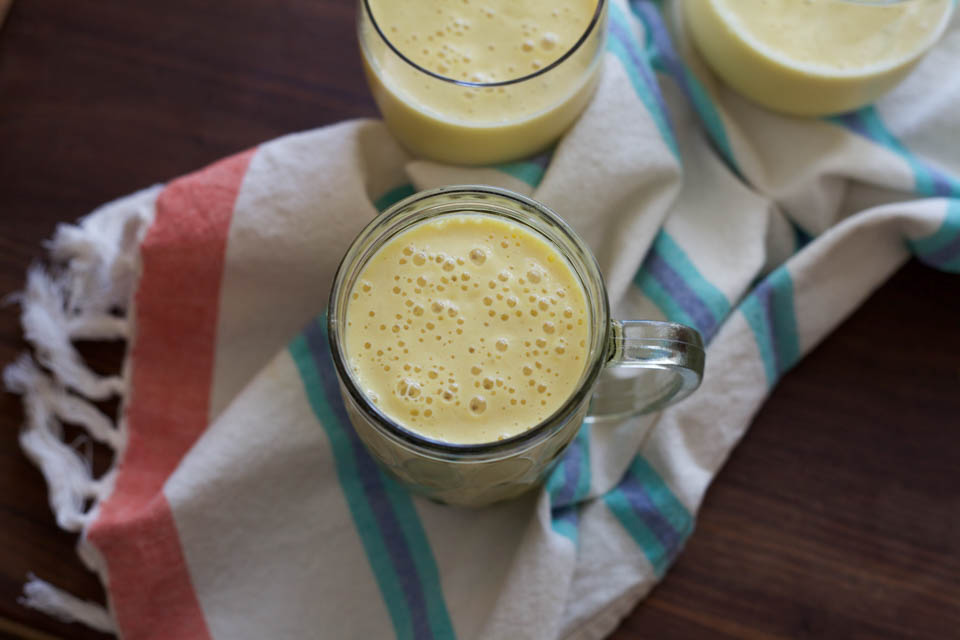 I still made it nutritious, there's no added sugar, it's not needed. You could add honey for a sweeter taste if you wanted though. I still added yogurt, I tried it with milk and hemp milk, loved both equally, and some hemp seeds for more protein and nutrition. It's really just a nice and sweet version of my mango green smoothie, without the spinach, which Mom loved!
I suppose it's nice to have a pretty non green looking drink from time to time. And I totally dubbed this dessert. You can add toasted coconut to the top and have it as a night time treat, like a milkshake but way more healthful!
Mango Smoothie
makes 2-20oz smoothies
Ingredients:
2 1/2 cups frozen or fresh mango chunks
1 large banana
2 cups milk or hemp milk
1 cup yogurt or Greek yogurt
2 tablespoons chia, optional
Method:
Place all ingredients in blender. Blend on high until smooth. Enjoy immediately or the next morning. Enjoy this tasty Mango Smoothie!