This Mango Cantaloupe Dessert Smoothie is my go to dessert during the Summer when I want a healthy sweet treat! It's a perfect alternative to a tub of ice cream :).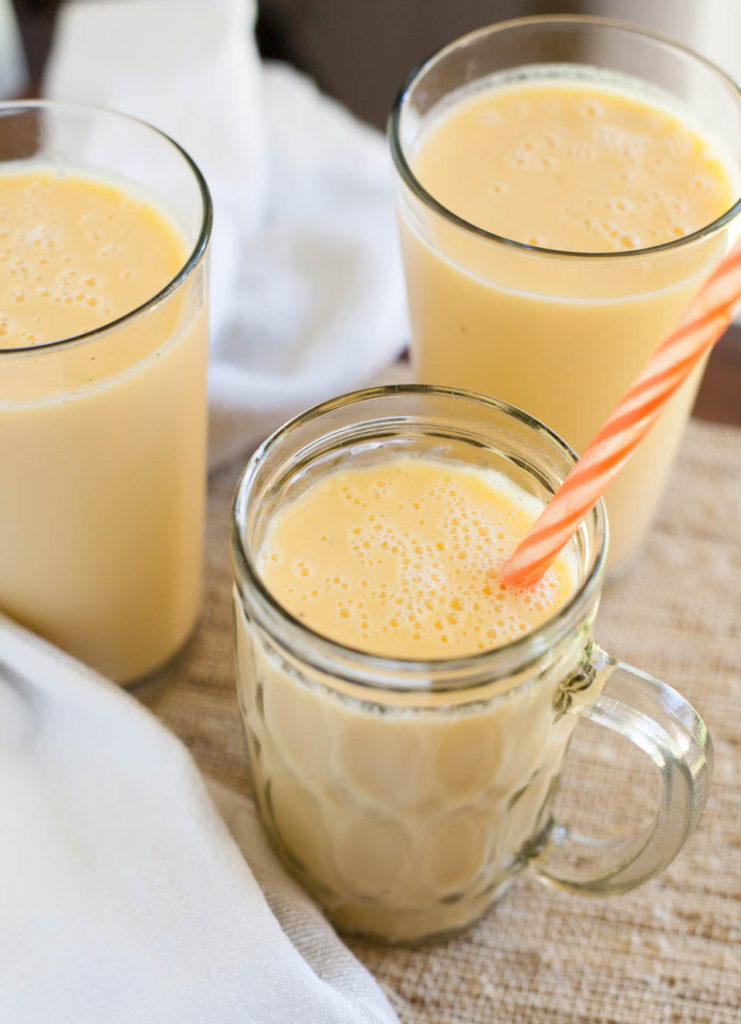 I make a version of this Mango Cantaloupe Dessert Smoothie fairly often switching between cantaloupe and peaches for a sweet treat instead of ice cream! Not even kidding. While I do enjoy ice cream from time to time I equally love this smoothie as a dessert. It totally does it for me in terms of a little something sweet. And it's pretty filling to be quite honest. Plus I love fruit, so this just hits the spot. I grew up with drinks like this, it doesn't surprise me one bit that I love this as dessert. It's thick and creamy like a milkshake but not as rich. Think fruit richness! It's sweet enough from the fruit too. I'm sure you've heard me talk about my cantaloupe freezing addiction but just in case…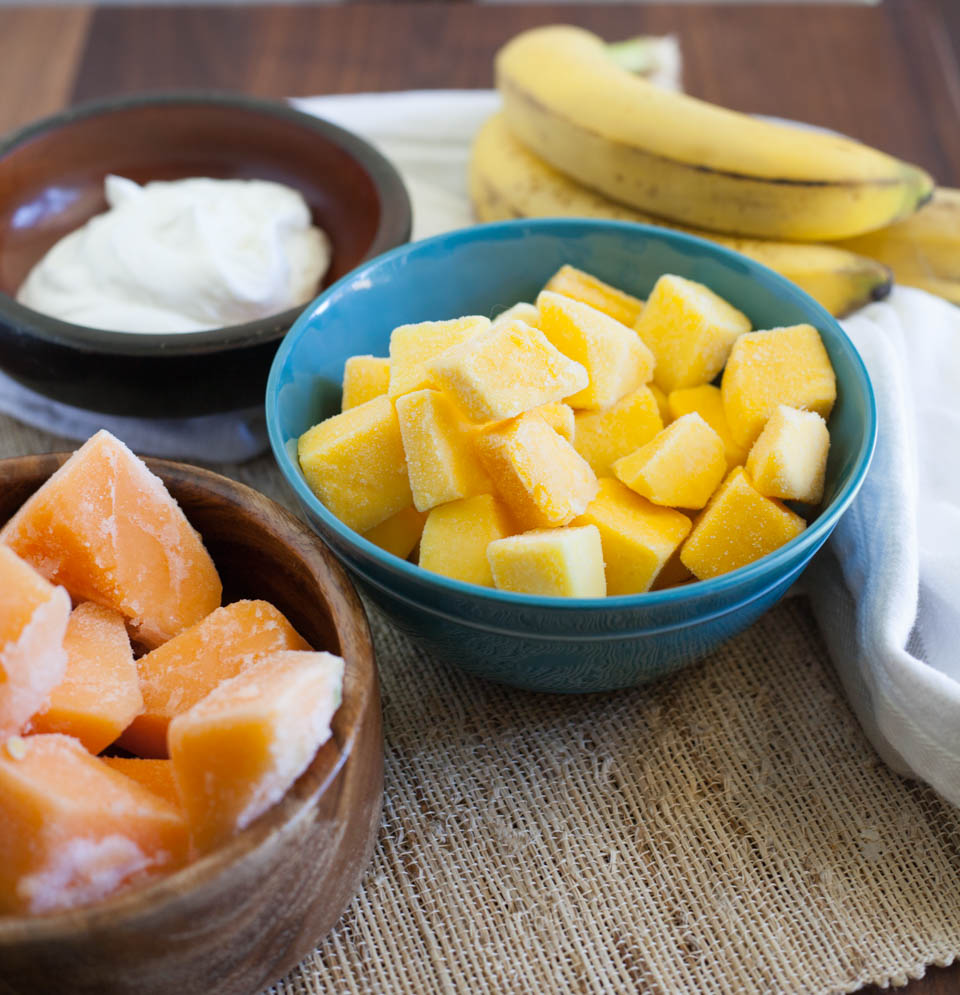 It's melon season so I buy many melons over the next fews months, cut them into chunks and freeze them for our smoothies. I make a green smoothie version at the same time I'm making this for our dessert. So basically I make the dessert version, pour it into two large glasses, then add spinach to the rest to make our green smoothies! It's a genius time saver for me. It also ensures we have our dessert and green smoothies ready to go.
Make this recipe in the afternoon, chill it in the fridge, then serve in the late evening for a nice creamy dessert drink on the back porch! Then add spinach if you have leftovers for morning breakfast green smoothie to start your day. Either way your getting tons of healthy vitamins and nutrients!
Mango Cantaloupe Dessert Smoothie
makes 4- 15oz servings- pint glasses are perfect for this 
Ingredients:
3 cups water, coconut milk, almond milk, hemp milk, or favorite nut milk
3 large bananas
2 cups frozen mango
2 cups fresh or frozen cantaloupe
1 cup Greek or plain yogurt, omit or use your favorite soy alternative for vegan
2 tablespoons hemp seeds, optional
Method:
Blend all ingredients on high for 2-3 minutes until creamy and smooth. Chill for 1-2 hours or enjoy immediately. Place leftovers in airtight covered glasses or jars to enjoy next day.