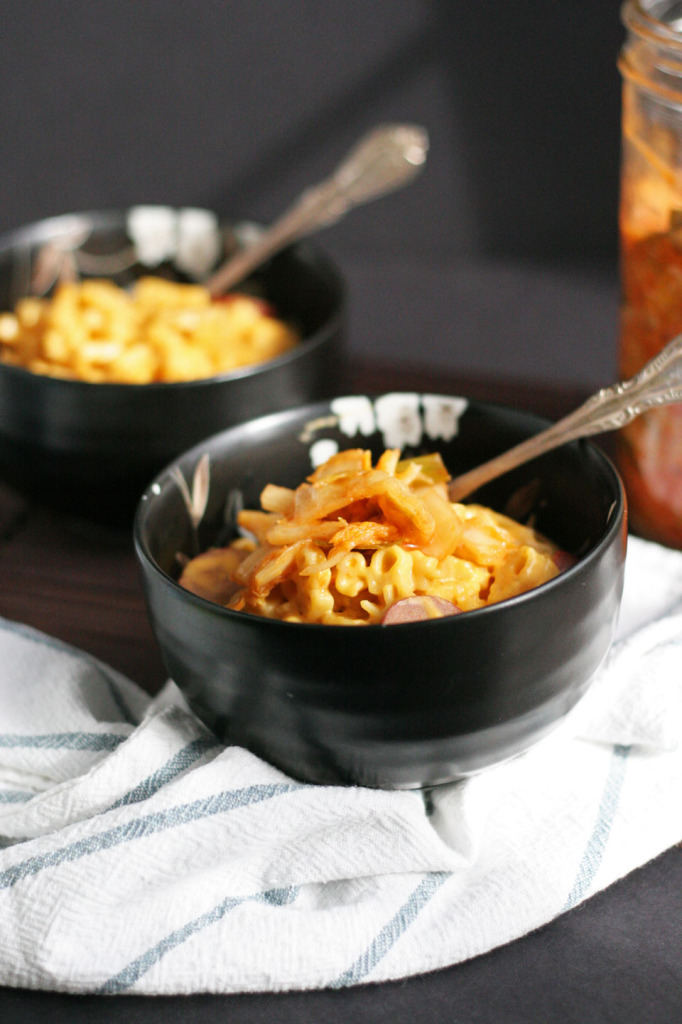 Disclosure: This is a compensated in collaboration with Annie's Organic Homegrown Products. As usual all opinions are my own.
It's pretty simple, who doesn't love mac and cheese? And further who doesn't love a good boxed mac and cheese, we all have a place in outr hearts for this pre-made yumminess. And in all honesty, adding a hot dog is not beyond something that I have practiced in our kitchen for a quick meal. Of course I have grown out of that stage onto better brands, like Annie's Homegrown Organics, and better brands for sausages and hot dogs. I used an all beef Organic no nitrite dog for this recipe. I have to tell you, this meal made me so happy, in a different kind of way. It was quick, and comforting. But that kimchi, whoa. Kimchi and mac and cheese are my new favorite thing. I even text Brian while I was eating this.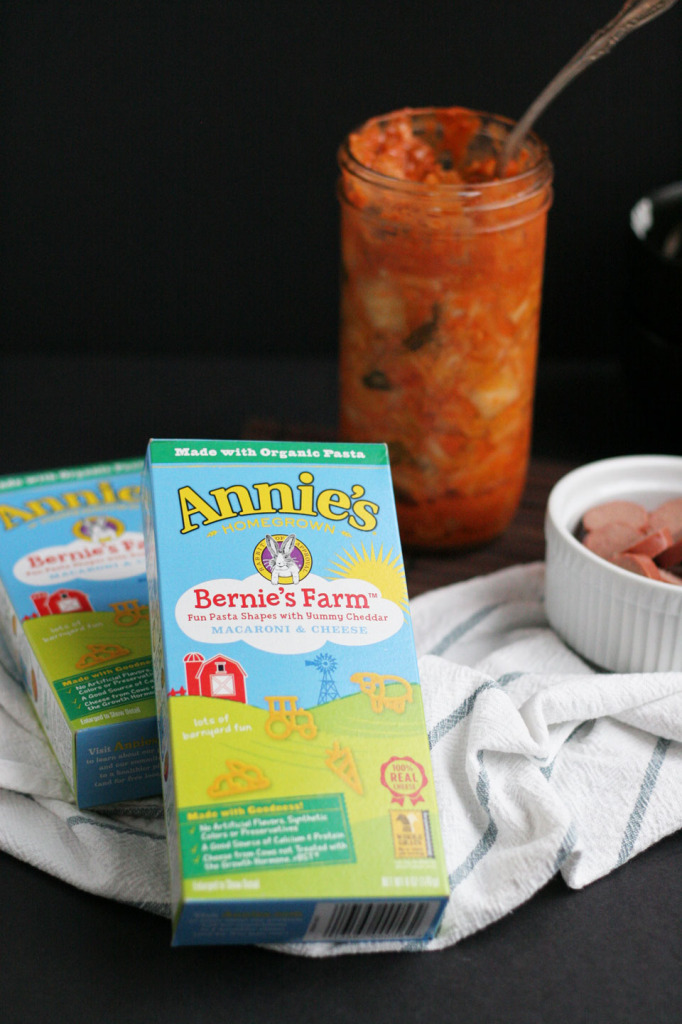 So when Annie's reached out to me to share a quick family recipe using this mac and cheese, I was on board. We all need a quick meal from time to time, and adding vegetables, or good chicken sausages can make this boxed meal, a whole good meal. Kimchi has become a regular part of my diet, so it was kind of a match made in heaven when I put these together.
The giveaway is over, and the winner has been chosen. Thank you!
GIVEAWAY DETAILS & ENTER THE GIVEAWAY:
The winner will receive: 3 boxes of Mac and Cheese, 2 boxes of Annie's Snacks, Coupons, Chino Bag & Team Annie's Spork.
Simply comment on this post- What are your favorite stir in's for your mac and cheese?
Winner will be chosen Saturday October 25th 12am PST. I will email the winner, and winner must respond within 48 hours. If not, I will choose another winner. Check out other Annie's #MixinMondays and #teamannies recipes.
Kimchi Sausage Mac and Cheese
Ingredients:
1 package Annie's Mac and Cheese
1 cup Kimchi, here is my recipe for homemade Kimchi
2 chicken apple sausage links, chopped
Method:
1. Prepare the mac and cheese by following the instructions on the package. Once finished, stir in kimchi and sausage.
How easy is that?!!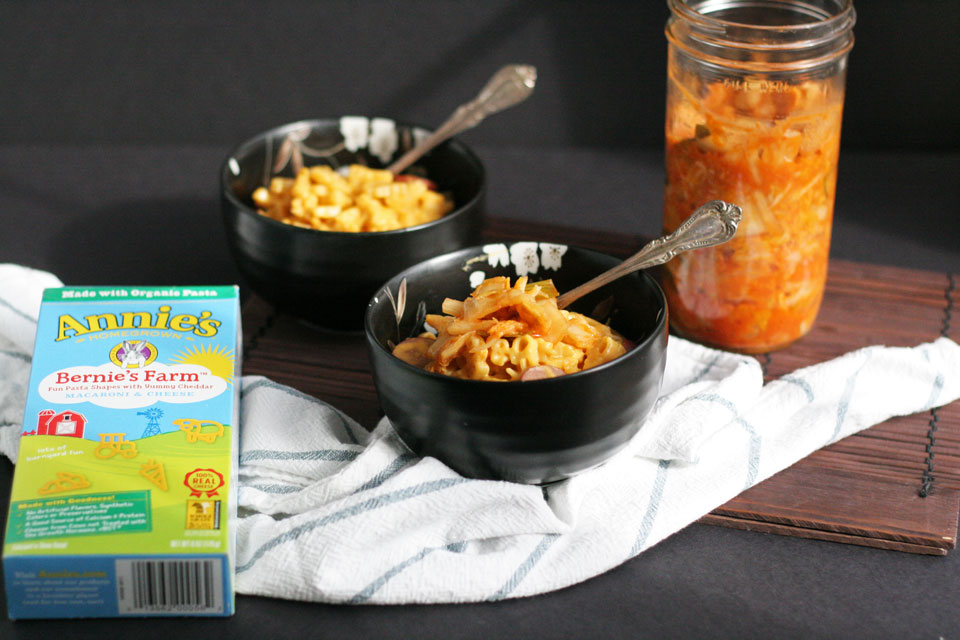 More disclosure: I'm required to disclose a relationship between my blog and Annie's Homegrown. This could include Annie's providing me w/ content, product, access or other forms of payment.