Kale Salad with Herb Lemon Vinaigrette for the Winter salad win!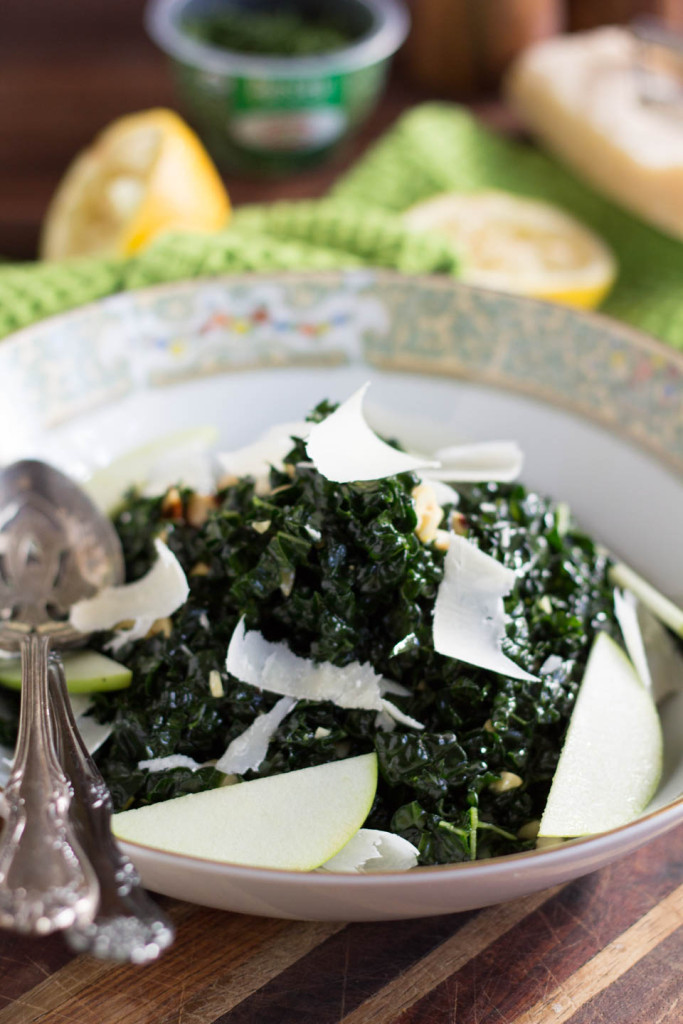 I made this salad with intentions of it being a nice side salad for any holiday gathering or light lunch for the day of festivities where we gorge ourselves with glorious food we've taken days to prepare. Instead, right after I made it, I ate it. It was noon, I was hungry, so it's become a one serving lunch or four person side salad. Making a simple salad with a perfectly herby dressing is something I do often. I eat a lot of work salads like this, especially because I test recipes for simple easy to make dressing often. This was no different than the other times, other than the part that it became lunch for one. Usually the salads make a nice lunch, and side salad for dinner. But man, was I sooooo hungry and this was so simple and good. I am a green lover like we all know, and kale massaged to tender perfection with lemony herb dressing with cheese? All over that. It sounds funny to many of my family and friends, but I have always said, simple good food is all I want. Even is if it complicated to make, if the taste is straightforward and simple, that is good food.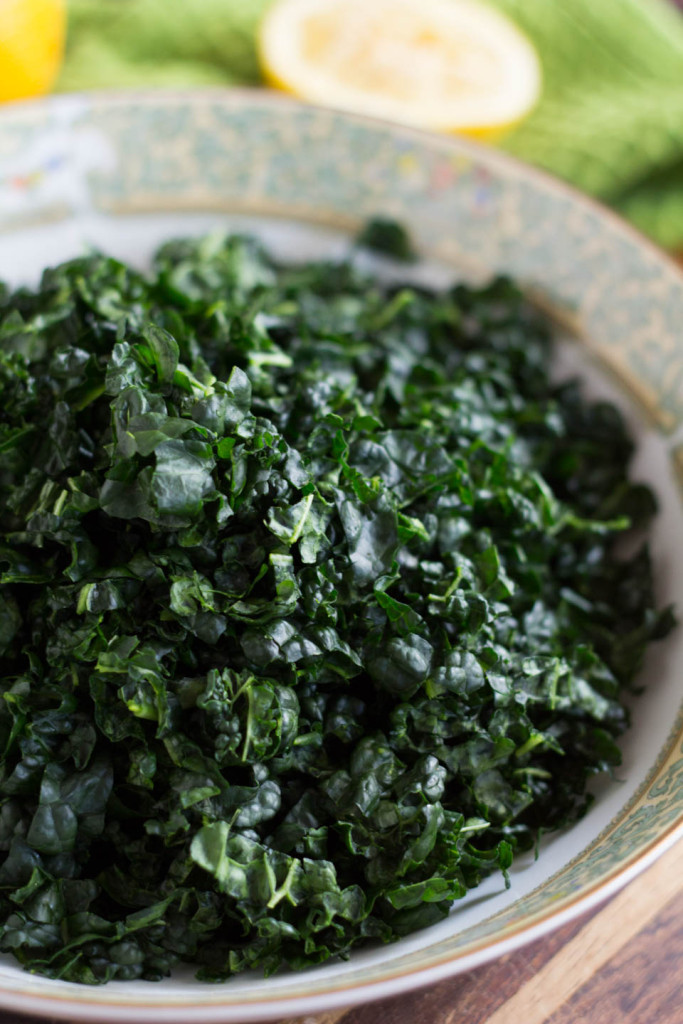 Kale Salad with Herb Lemon Vinaigrette 
serves 1 large salad, or 4 side salads
Ingredients:
1 bunch lacinato kale, stemmed, chopped finely
1 small apple, sliced thinly, I used green for the tartness and crispness
1/4 cup hazelnuts, toasted and chopped
3 tablespoons olive oil, plus 1 teaspoon separated
1 tablespoon fresh squeezed lemon juice
1 tablespoon fresh chopped parsley
1 teaspoon honey
1/8 teaspoon fine sea salt
1/4 cup parmigiano reggiano,thinly shaved
Method:
Place chopped kale in a medium bowl. Drizzle with 1 teaspoon olive oil, massage kale for a minute, rubbing gently. This softens the kale and makes it less bitter.  Add nuts and apples, toss to combine.
Place olive oil, lemon juice, herbs, sugar, and salt in a jar with tightly fitted lid. Shake for a minute to combine. Pour over salad, use hand or spoons to combine gently. Add shaved parmigiano reggiano cheese to serve. Serve immediately. If making ahead of time, do not add the dressing until you serve. Shake the dressing well before adding to salad.