This Garlicky Smoked Paprika Shrimp is a classic Spanish tapas dish that is super easy to make and even more fun to share with family and friends!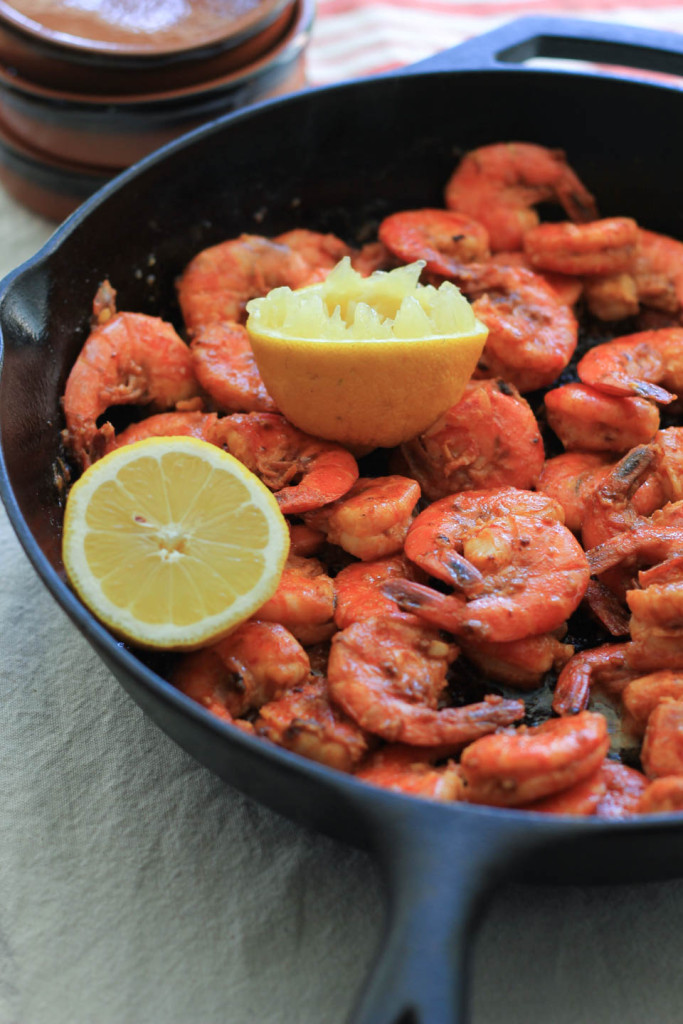 Happy tapas time! You know I'm also Spanish and this is a classic Spanish dish, gambas al ajillo con pimenton. A perfect oily smoky and super garlicky dish served with crusty good bread to sop up all of that flavored oil. I know exactly what my Mama would say if she read that sentence, in Spanish of course, "You'd better make me that when and have me over!" And I most certainly will, I love sharing good food with her. weeks. This is a dish that I will be making in my first cooking class at the Portland cook shop for our top is date night class! If you are in the Portland area check out my schedule and sign up for cooking classes with me. It will be so much fun to see you all in person!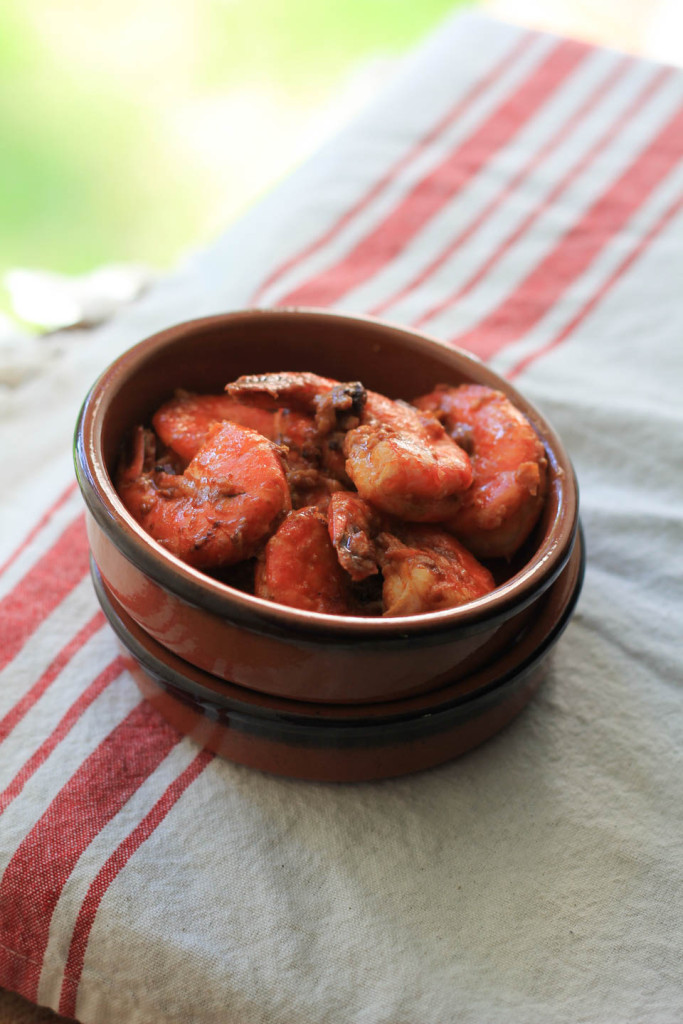 This garlicky goodness comes together super quickly and this dish is flavorful but easy to make. Just make sure to to serve it with extra good crunchy bread!
Garlicky Smoked Paprika Shrimp
Ingredients:
1 1/2 lbs shrimp, 31/40 size
1/2 cup olive oil, divided
4 tablespoons minced garlic, divided
1 tablespoon Spanish smoked paprika
1/2 large lemon
1/4 teaspoon fine sea salt
Crusty bread, for serving
Method:
Clean and devein shrimp, place in a large bowl. Drizzle shrimp with 1/4 cup olive oil and 2 tablespoons garlic. Massage mixture into shrimp. Allow to sit and marinate on counter for 10 minutes.
Heat 1/4 cup olive oil in a large 12 inch deep skillet over medium heat. Once oil is shimmering, add 2 tablespoons garlic and paprika, cook for 1 minute stirring constantly. Add the shrimp and cook over medium high heat, stirring several times to coat with garlic paprika mixture, cook until shrimp are bright pink, about 4 minutes. Take off heat, squeeze fresh lemon juice over shrimp and season with sea salt, stir to combine well, scraping the bottom of the pan to release the flavor with the lemon juice.
Place in a medium shallow bowl, large plate, right out of the skillet, or several small plates, serve immediately with good crusty bread. Not ideal for leftovers. It's tapas time!