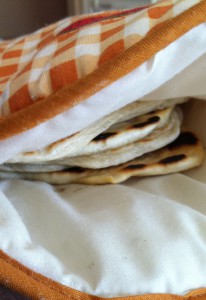 Just with all of the other so called staples in my life, I have taken it upon myself to make each one from scratch.  Flour tortillas are a staple.  I do not eat them as often as I would like, everyday, but I do enjoy them from time to time.  I like the new and improved healthy version with whole wheat, or even gluten free, but not this time.  This time I wanted all out flour tortillas, the warm, versatile, pleasures of this flour tortilla send me to heaven.  I have been known to heat one up on the flame of a gas stove, put a smidge of butter on it and roll er up.  That is right, I am not sure if all Mexicans do this, but I know my brother and I do it.  He also likes to smear some peanut butter on it, but not me, I like butter.  Enough of nostalgia though, I can tell those stories for days, today I just wanted to make them for some tacos.  And secretly, for some cinnamon and sugar fried flour tortillas for dessert.  Oops, do not tell anyone I did that, it is kind of embarrassing but so good.  I will share my guilty pleasure with you.  Just double the recipe so you have leftovers for dessert, and for quesadillas tomorrow.  Trust me…
Adapted from Alton Brown's flour tortilla recipe.
Flour Tortillas
servings: 8 tortillas
ingredients:
1/3 cup cold lard
4 cups all purpose flour, plus some for rolling and kneading
1/2 tsp salt
1/2 cup cold water
the how to:
1. Place the four and salt in a food processor.  Pulse a couple of times.  Add the lard in a few chunks.  Pulse 15 times, or until it resembles small crumbles.
2. Add the cold water in a steady stream while the food processor is on until it forms a dough ball.
3. Roll out onto floured surface.  Form a ball of dough, and wrap in plastic wrap.  Let stand in room temperature for about 30 minutes.
4. Take small pieces from large ball of dough to form the 8 tortillas.  Roll each small piece into 7 inch tortilla.  Place under tea towel while you roll out all of your tortillas.
5. Heat griddle or non stick  pan to 375 degrees.
6.  Place tortilla on pan and cook for 3-4 minutes on each side.  Place under tea towel.
7. Serve immediately, or refrigerate for up to a week.  You can also freeze them in a freezer zip lock bag for up to a month.  But I doubt that will happen:)
8. YUMMY!!!!
SO…
ingredients:
recipe for 6 tortillas:
3 tbsp sugar(preferably not the white processed) I use unrefined organic
2 tbsp cinnamon
1/3 cup vegetable oil
how to:
1. Grind up a cinnamon stick in a spice grinder, or coffee bean grinder.  Or use already ground cinnamon.
2. Put cinnamon and sugar in a Pyrex dish and mix together.
3. Heat up vegetable oil in a cast iron pan, wait until it is hot!  Place a  tortilla in the skillet.  Fry for about 1-2 minutes each side.
4. Place tortilla in sugar mix while hot and cover both sides with mixture.
EAT AND ENJOY!!!!
You can also cut them up to fry for chips, or tortilla strips for your tortilla soup!