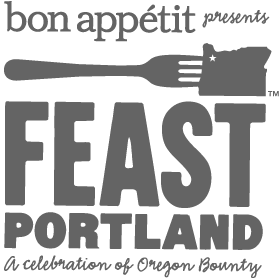 Next week I have the privilege to be a media representative for Feast Portland, a celebration of Oregon Bounty. It is very much a food festival in all its glory. You can experience the best chefs from our Pacific Northwest as well and top celebrity chefs from all over the United States. How about that? Right here in our own backyard. It is a celebration of our bounty, local food makers, artisans, chefs, and their beautiful creations. It is nothing but food, fun, and make sure to wear stretchy pants type of a weekend celebration. Locals such as BeeLocal, Jacobsen Salt, Salt & Straw, Ponzi Wines, and sooo many more will be at The Oregon Bounty Grand Tasting, and so will I. Both days. I have had the pleasure of working with and knowing as a friend, Damian from Beelocal, so stop by and say hello, he is awesome! I have had the pleasure of meeting Ponzi Wines and catering a dinner paired with all of their lovely wines, they are amazing people, you should taste their wines, incredible.
However, first and foremost, it is a celebration that surrounds and benefits the most important issue we have right here in our country. Ending childhood hunger. As you know, I am a proud sponsor and bake sale host for No Kid Hungry, Share Our Strength. I work several times a year to bring light to the cause, and work locally to show kids how to cook and the value of food. This event's net proceeds go to two charities, No kid Hungry and Hunger Free Oregon. This is the most important value for this event. It is spectacular, known world wide, and very special because of what it is obtaining for so many children.
I am honored to be a representative of this charity, and so grateful that Feast has chosen me as press to spread the word. I get to meet many food celebrities from our area, and the country, eat the best food around, and I could not be more grateful to be a part of this.
A special thank you to Feast Portland for providing me with a media pass, and invites to special events. I am a happy girl, with a soon to be full belly.