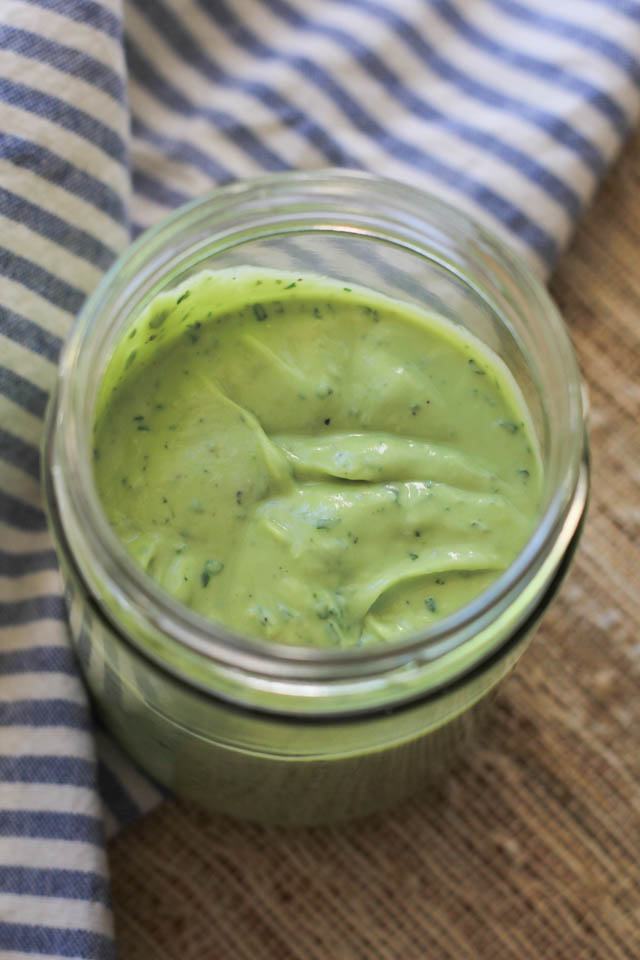 I'm loving all over this dressing slash dip recipe. I am a big fan, and I could dollop it over everything! I tested the recipe a few different ways with burrito bowls, rice bowls, and roasted vegetables like sweetpotatoes, it worked on all of it! I made a rice bowl with brown rice, black beans, sliced sweet peppers, green salsa, arugula, and a huge dollop of this which honestly made the entire bowl the best rice bowl I've ever made.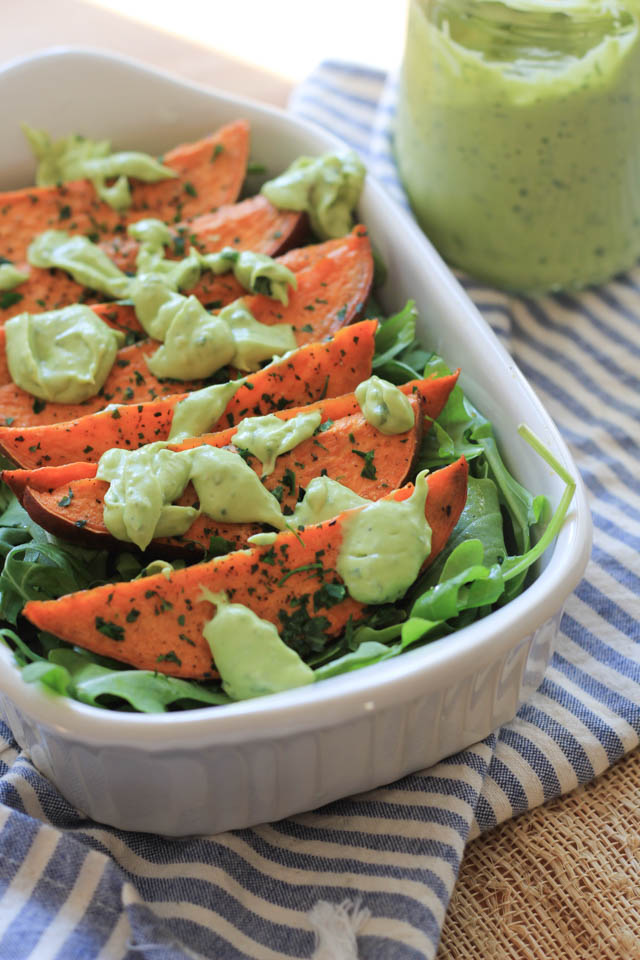 Creamy Avocado Cilantro Dressing
1 1/4 cup Creamy Avocado Cilantro Dressing
Ingredients:
1 large ripe avocado
1/2 cup Greek yogurt
1 tablespoon chopped fresh cilantro
1 small garlic clove, finely minced
1 large lime, juiced
1/4 teaspoon fine sea salt
1/4 teaspoon fresh cracked black pepper
Method:
Place avocado, yogurt, cilantro, garlic, lime, salt, and pepper in a blender or food processor. Blend on high until smooth for 1-2 minutes. Pour in a jar fitted with lid, or Tupperware with lid. Use immediately or store in fridge for up to 3 days.
Use the dressing on all sorts of great dishes like salads, burritos, rice bowls, as a dip for other vegetables. The possibilities are endless!
I cut a sweetpotato, roasted it with 1 tablespoon olive oil, sprinkled with salt and pepper at 400 degrees for about 15 minutes. Serve that over a bed of greens, sprinkled with Gourmet Garden lightly dried cilantro for freshness, and dollops of the Creamy Avocado Cilantro Dressing. Enjoy!