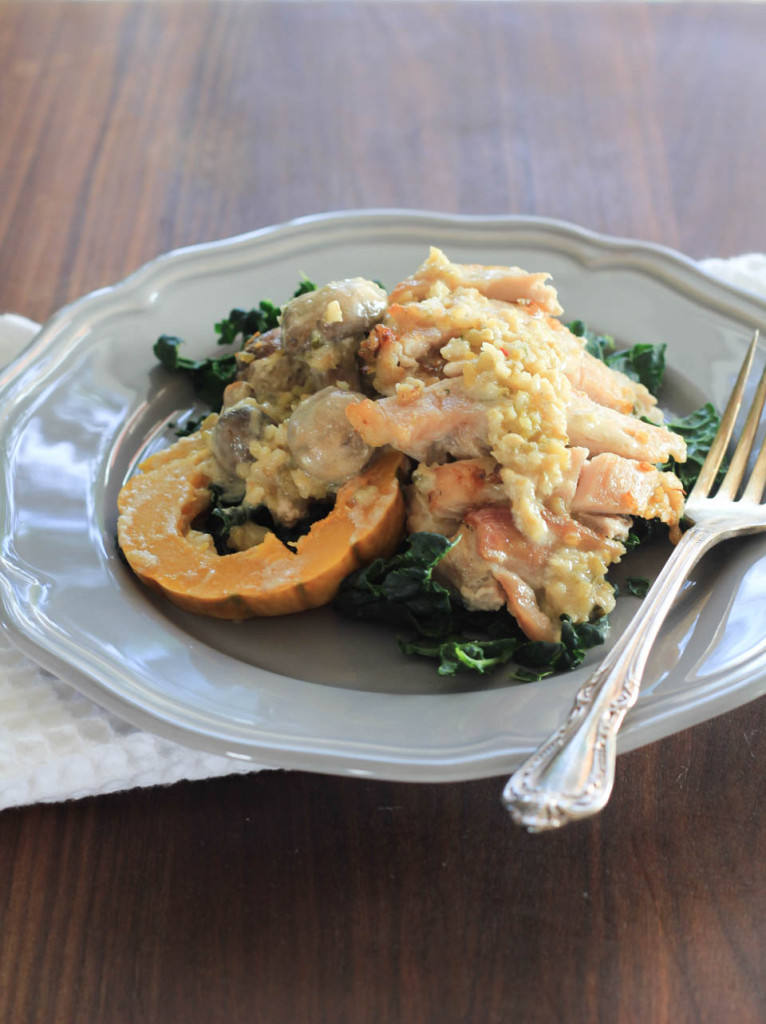 Disclosure: This is a compensated post in collaboration with Gourmet Garden. As usual all opinions are my own. Thank you for supporting the brands that support NJB!
It's that time of year, Valentines Day! Time to go see my best friends, eat tacos, ice cream, In n Out, play with Xyla baby, and relax. It's going to be seventy degrees and sunny where I'm going, so I may even be swimming! Before there was Brian in my life, which has been eight years now, there were my best friends. And somewhere in all of the years of our lady friendships, about 18 years, we decided to do Valentines Day together, just the girls. That hasn't changed much for me, and Brian doesn't mind one bit. It's a holiday for love, and I love my friends, it's not conversional but it works for us! So I am off to visit the girls, and I left Brian with a huge pan of this goodness to keep him feeling loved while I'm gone :).
I've been testing this several ways and Brian didn't taste test any of them. Then I got a message from him the day I made this for his lunch, he asked, "what is this and it's SO GOOD!" Confirmed, I totally agreed and it was ready for the site. I wanted something super simple to make, put together in minutes, but with big flavor. This is it. It's one of those put it all in a dish, forget about it, and bake. It has the protein, grain, vegetable, and sauce! The big flavor is from the Thai paste that I keep on hand for meals just like this. It's my favorite with coconut milk, so making and testing this was a pleasure to eat! It's super healthy, nutritious, great for lunch, or a nice dinner. There is not a bad thing for you in this, so totally make this!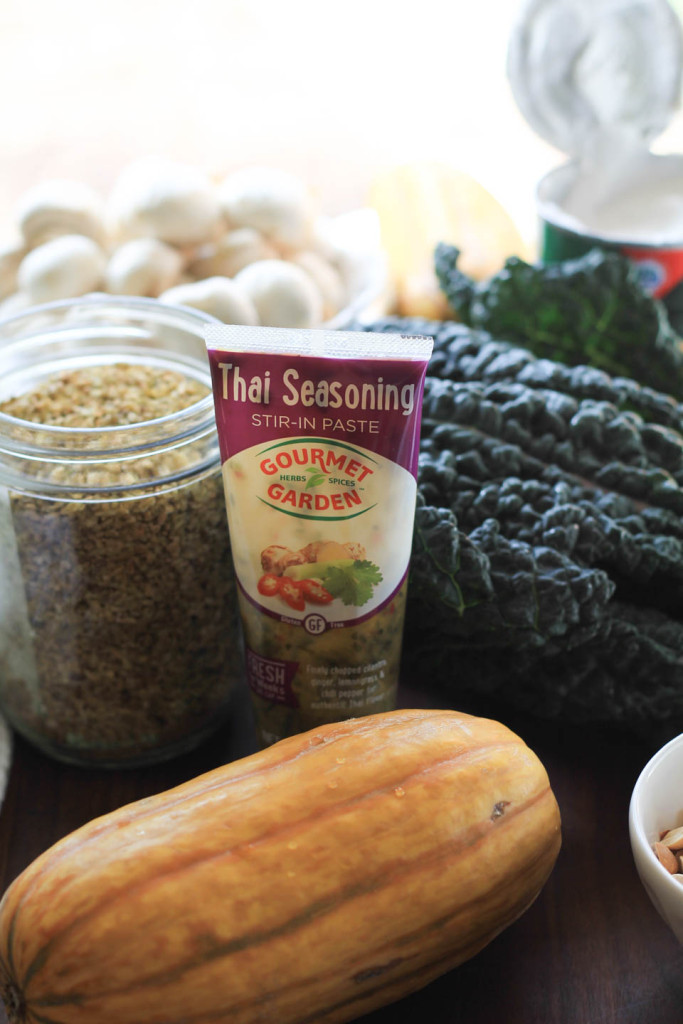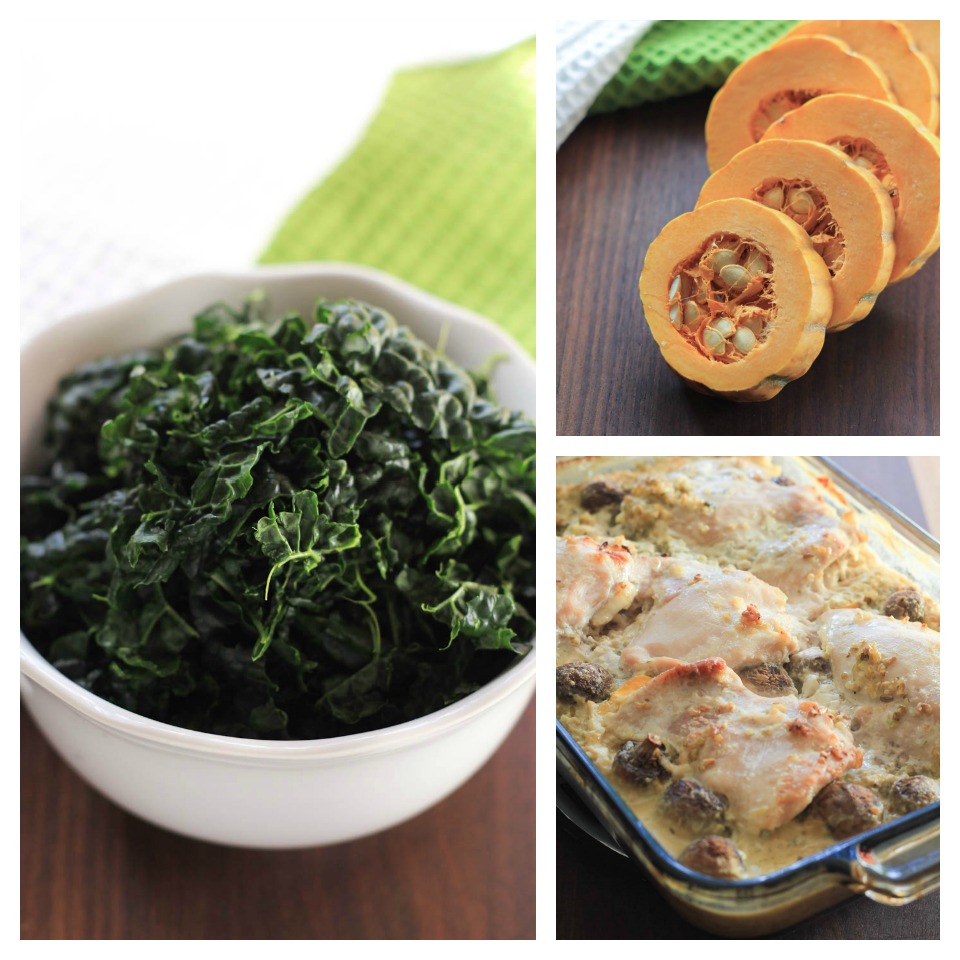 Coconut Milk Thai Roasted Chicken, Squash, and Rice
serves 4-6
Ingredients:
4-6 chicken thighs, I used boneless and skinless
2 tablespoons Gourmet Garden Thai Paste
1/4 fine sea salt
1 cup brown rice, wild rice, freekeh, or your favorite grain
1-10oz can coconut milk
1 cup chicken stock
2 cups small white button mushrooms
1 delicata squash, about 1 lb, sliced 1/2 inches, de-seeded
1 bunch lacinato kale, chopped and massage
1 cup peanuts, chopped
Method:
Place oven rack in upper third of oven and preheat to 400 degrees.
Place chicken on a plate and rub with Thai paste, then sprinkle evenly with 1/4 teaspoon salt, set aside. Add coconut milk, chicken stock, and rice to a 3 quart oven safe baking dish, stir to combine. Add mushroom, then place chicken and squash in dish, nestled in coconut milk mixture. Place in oven for 45 minutes, or until chicken reaches an internal temperature of 165 degrees.
Remove from oven, serve immediately over 1 cup chopped kale, sprinkled with chopped peanuts. Store leftovers in an airtight container for up to 3 days.