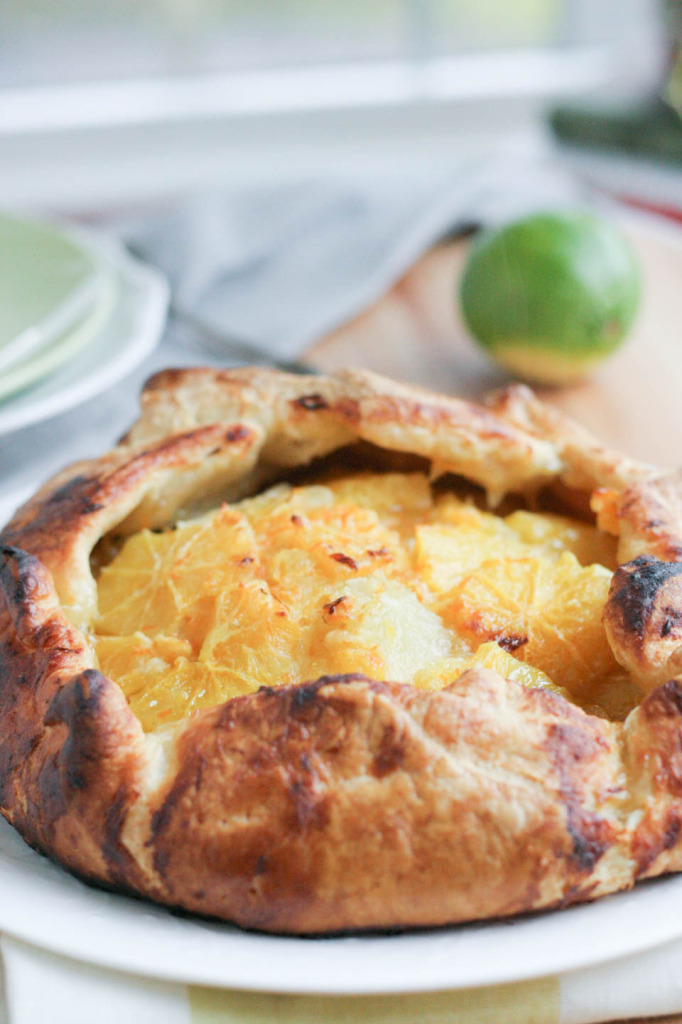 Winter citrus galette wonderland is the perfect way to escape the winter blues and healthy recipes fluttering the internet this week. I am the biggest  offender in this, I posted a slough of healthy recipes on Monday lol! I had to, I among many others are making it a deal to eat healthier after the holidays. But on the flip side we must enjoy ourselves and a bit of citrus, nestled in a treat of buttery crust.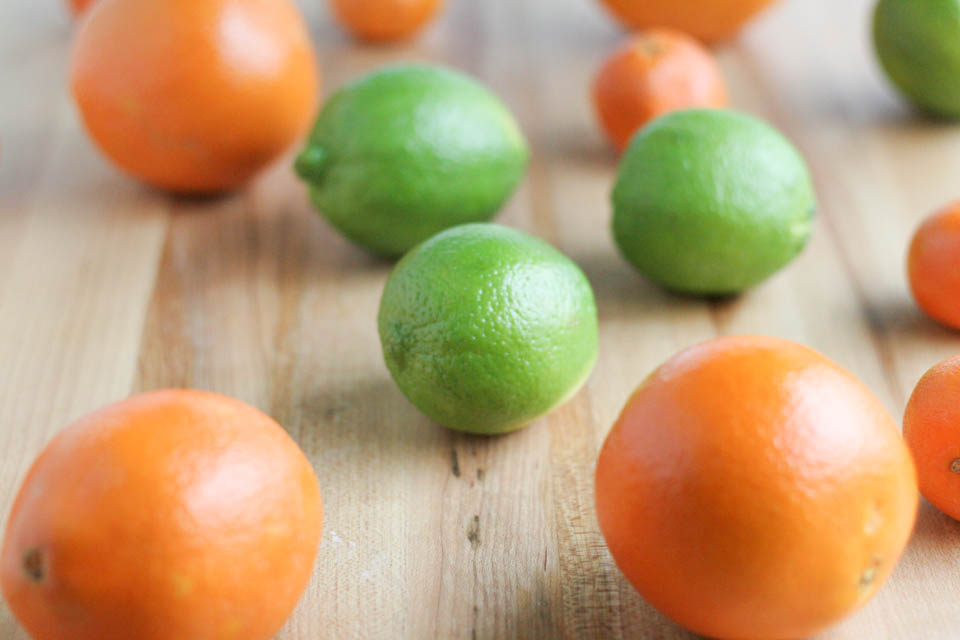 Really though, this is actually a fun story. As you know, I am on a monthly cooking segment for ABC'S KATU AM Northwest in Portland. Last month, Helen, one of the hosts, asked me for tips to make a pie. I sent her a recipe, tips, and kept in communication through her process. It's quite the task if you've never worked with dough this way.
Towards the end of the month, Helen and Dave, both of the hosts from AM Northwest, made a 2015 resolution! Learn to make pie. What a great cooking resolution! It is a tricky thing to make, and what a great way to learn, than from me, on TV?!! I am so excited to share all I know about the art of pie. Flaky dough is my thing, since I started and graduated from culinary school, and worked in bakeries. I kept a close eye on that dough. Even while making thousands of cookies. I had to know!
So over the next few months I will be teaching Helen and Dave how to make dough, then a galette, and then pie. I chose to do it this way so they are focussed on the dough, and not nervous about the filling. Then we will revisit everything they learned throughout the year later in November for pie season! How ridiculously fun is that? I absolutely love teaching people how to make food, it is my favorite thing about my work.
You get to enjoy this citrus galette recipe, while I teach Helen how to make dough on my TV segment from 9-10am on ABC'S KATU AM Northwest! Here is the segment where I teach Helen to make pie dough!
Here's too Helen and Dave's New Years resolution to make pie, cheers!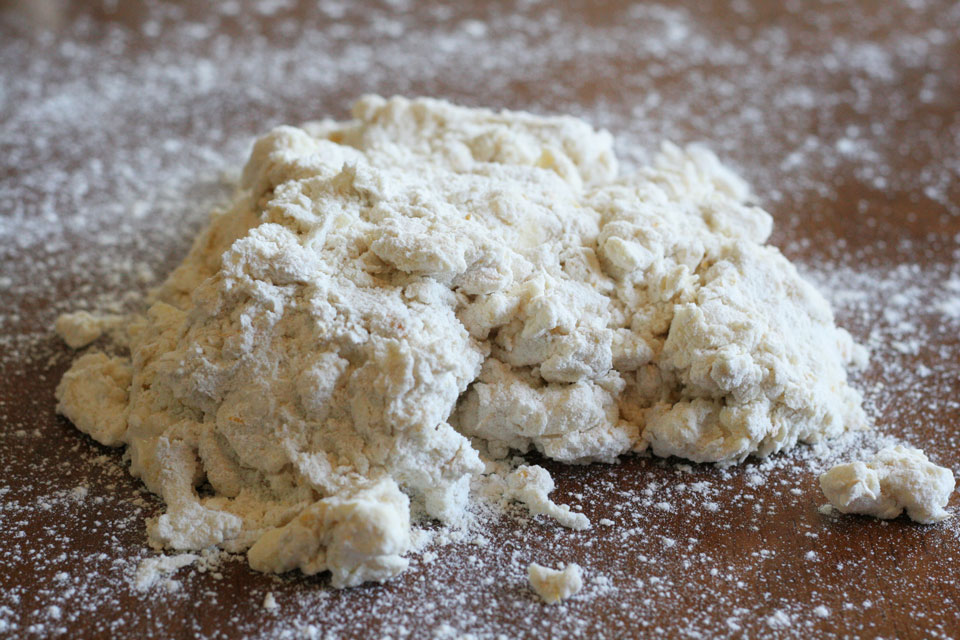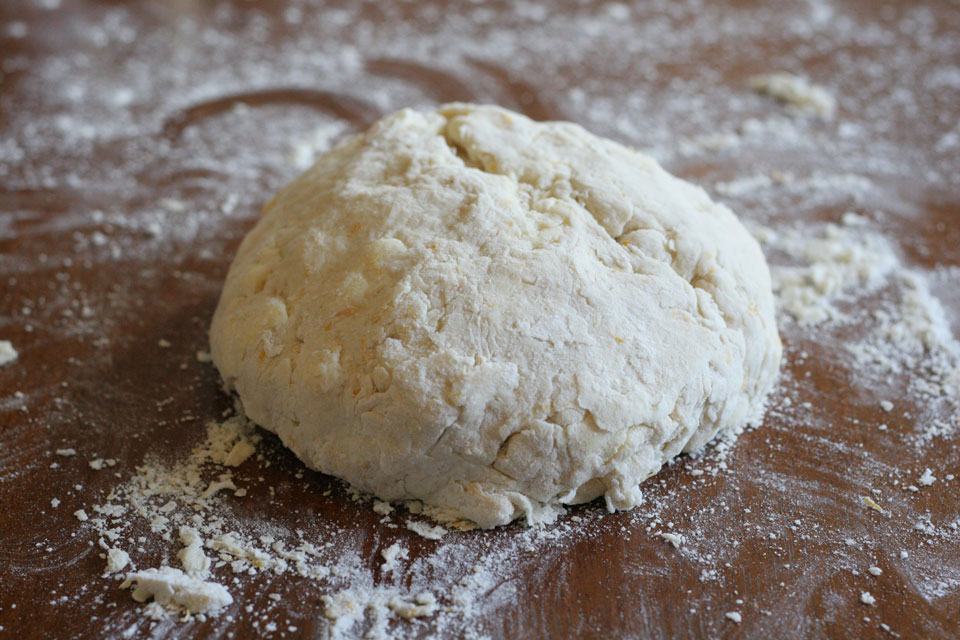 I use these tips for dough from galettes, pie crust, biscuits, scones, and anything that incorporates butter with flour in this manner. I am also an all butter crust lover. The flavor of butter beats any lard, or shortening. Back in the day they used shortening because it is less expensive than butter, it was not for flavor. If you treat butter a little more carefully than shortening, you will end up with a tender, flaky, better tasting crust.
PIE DOUGH 101- keys to a perfect dough
keep everything very cold
work quickly
work gently
have fun!
Citrus Galette
Ingredients: For the Crust:
6 oz all purpose flour, 1 1/4 cup
4 oz cold unsalted butter cubed
3-4 oz super cold water
1 tablespoon sugar
1/2 teaspoon fine sea salt
 for the filling:
4 cups citrus fruit sliced, I used oranges, limes, and clementines
1/4 cup sugar, I use organic cane sugar
2 tablespoons all purpose flour
1 teaspoon orange zest
1/2 teaspoon fine sea salt
Citrus slices: To slice the citrus into circles, place fruit on cutting board on its side. Slice the end of of each side. Place on sliced end, cut off skin, then lay on its side agin, slice into 1/4-1/2 inch slices/circles.
Place rack in bottom of oven, and preheat oven to 400 degrees
Method:
For the Crust:  
1.  Combine flour, sugar, and salt in a large bowl, whisk to combine.  Add the cold butter cubes, using your fingers, stand mixer with paddle attachment, or pastry cutter, rub the butter into the flour mixture making pea sized chunks.  Add 3 ounces cold water, and very gently mix until a shaggy mixture is formed using a spatula. The dough should come together easily, if not, add 1-2 teaspoons cold water until it combines.
2. Turn dough out onto lightly floured counter. Bring together into a ball using your hands. Work quickly to not warm the dough, but gently as to not develop gluten which makes dough chewy. Place covered in fridge for 15 minutes.
Work on filling: Place fruit, sugar, flour, and salt in a medium bowl, toss to combine. Place in fridge until ready to assemble galette.
3.  Remove the dough from the fridge, place on lightly dusted counter.  Roll out about 1/2 inch thick.  Fold into thirds, and place back in bowl, cover and place in fridge for 15 minutes.
4.  Remove the dough from the refrigerator, place on lightly dusted counter, and roll out to 1/4-1/2 inch thick circle (13-14 inch circle).  Using a fork, dock the dough.  Place dough on parchment lined sheet pan.  Place the filling in the center of the circle, leaving about 2-3 inches around.  Fold the dough onto the fruit.  Using a pastry brush, brush on egg wash, sprinkle with sugar (sugar optional). Place in freezer or fridge for at least 1 hour to relax the dough, and cool the butter. Once chilled, place on bottom rack and bake for 45-55 minutes, until golden brown.
Main takeaways~
Kept every ingredient very cold. If in doubt, put it in the fridge for 15 minutes to re-cold. Work gently with the dough, and placing the whole galette in fridge or freezer before baking to ensure the butter and fruit stayed cold!
If you have any question, please ask!