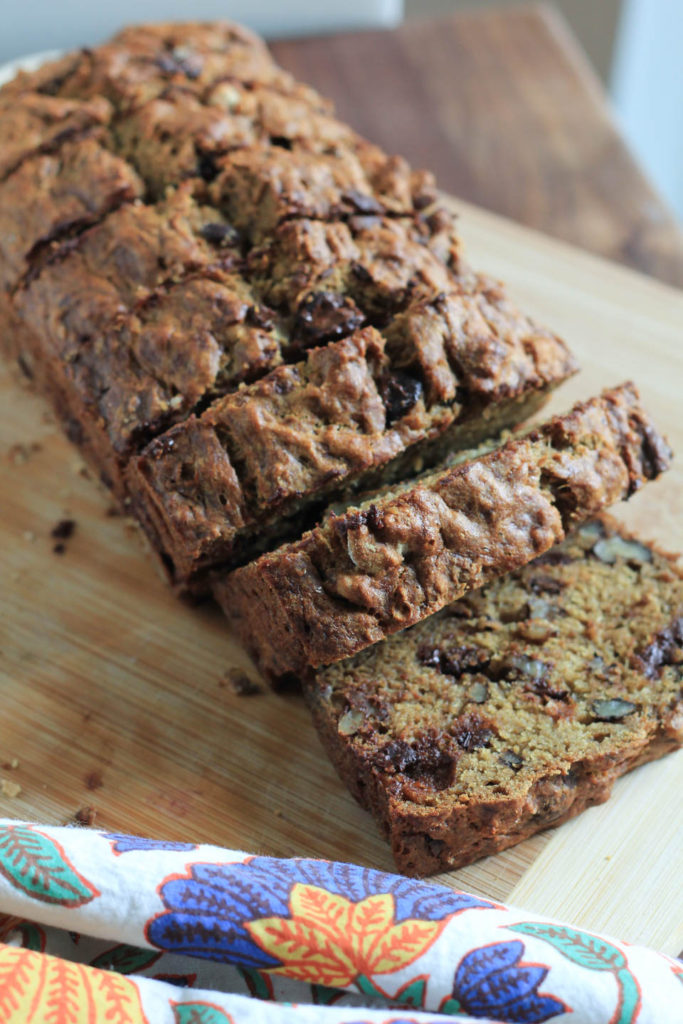 It's always a good idea to have a classic banana bread recipe on hand that is super tender, a tad healthier, and super comforting! This is a a take on the classic, the only difference is I use whole wheat pastry flour and dark chocolate instead of white flour and milk chocolate. So it's a touch less indulgent, but you don't even know it when you're eating it, that's for sure! I made versions of this for about seven years, adjusting it as I went. Recently I removed a 1/4 cup of honey from the recipe, because as my palette changes, I wanted it less sweet. But when you use the super ripe mushy bananas, they have so much sweetness, you don't need that much sugar. I did opt to leave the dark brown sugar for sweetness, but it is a small amount for the entire recipe.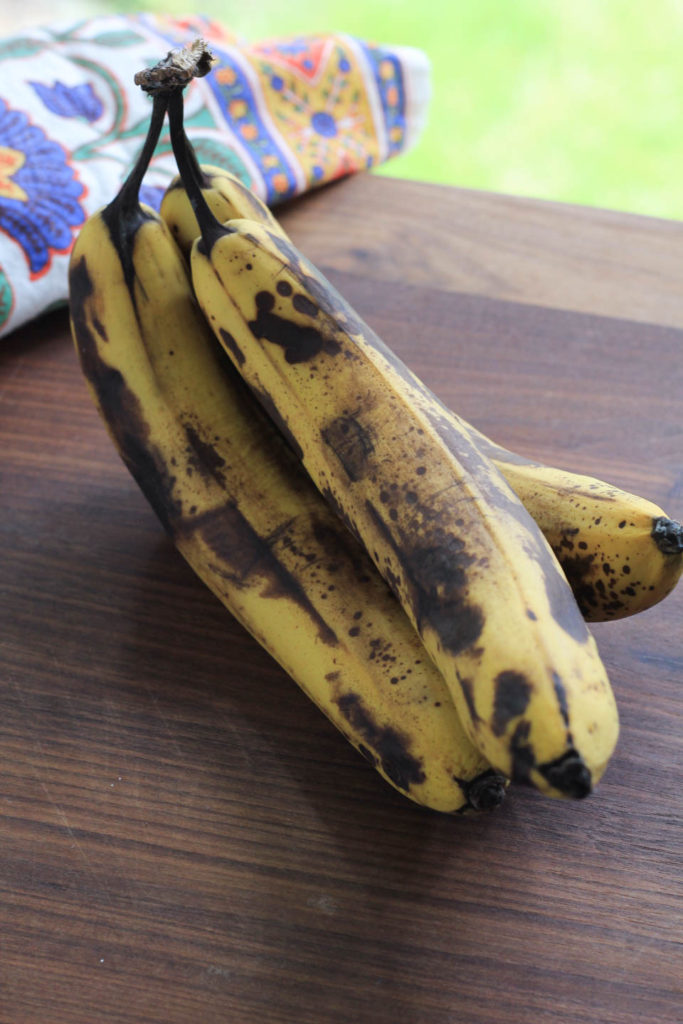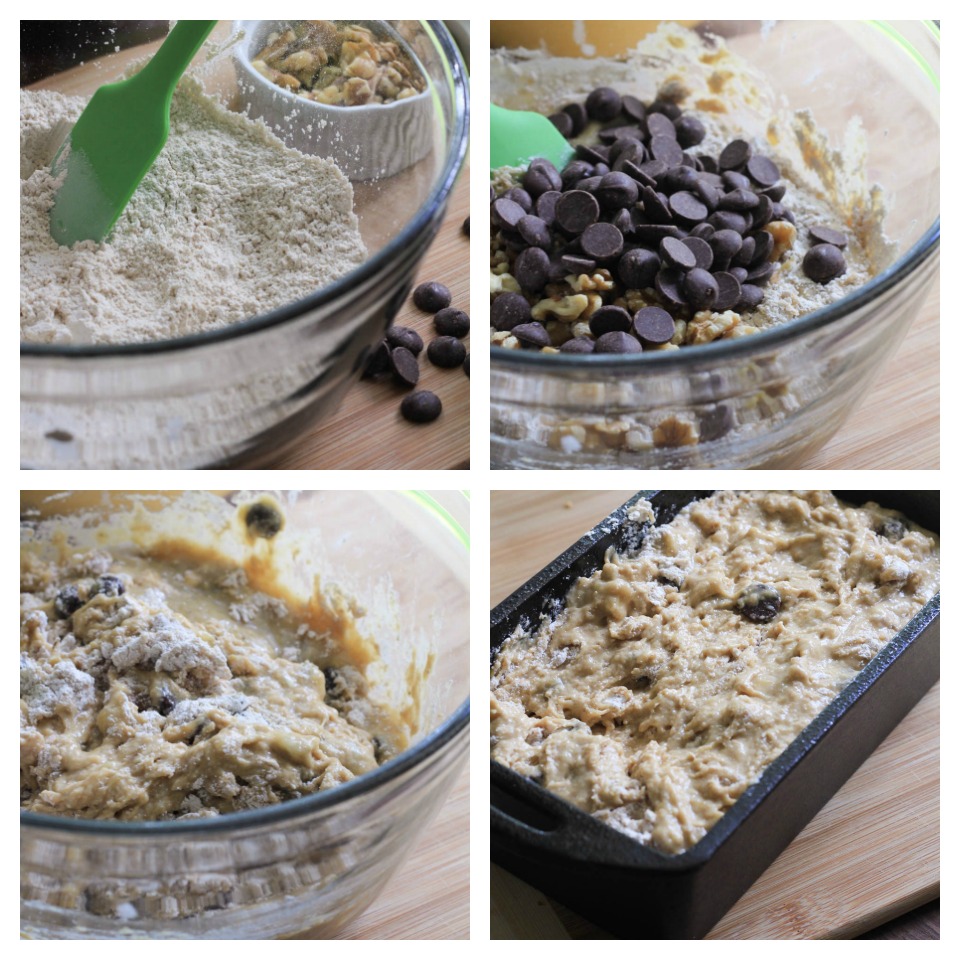 Everyone who I've shared this recipe with or a slice loves it, so it's a keeper!
Chocolate Chip Walnut Banana Bread
makes 1 loaf, about 8 slices
Ingredients:
1 3/4 cups whole wheat pastry flour, Bob's Red Mill
1 1/4 teaspoon baking soda
1 teaspoon cinnamon
1/4 teaspoon fine sea salt
3 large very ripe bananas, about 2 cups mashed
1/3 cup unsalted butter, melted
2 eggs
1/4 cup dark brown sugar
1 teaspoon vanilla extract
3/4 cup dark chocolate chips, 60% cacao
1/2 cup chopped walnuts
Method:
Place oven rack in center of oven, preheat to 325 degrees. Spray a loaf baking pan with baking/cooking spray or butter.
Place flour, baking soda, cinnamon, and salt in a large bowl, whisk to combine well. Place mashed bananas, melted butter, eggs, sugar, and vanilla extract in a medium bowl using a large fork, whisk to combine well.
Add butter mixture to flour mixture, using a large spatula, very gently fold to combine. Add chocolate chips and walnuts, fold into batter using the spatula, very gently. Place batter into prepared baking pan. Place in oven and bake for 1 hour 5 minutes. Or until toothpick comes out of center clean.
Allow to cool for 5 minutes, remove from pan and allow to cool for 1 hour on a cooling rack. Slice and serve, or store in an airtight container for 3 days on counter. Ot store in a ziplock bag in freezer for up to 1 month. Remove bread and allow to thaw overnight on counter to enjoy in the morning.