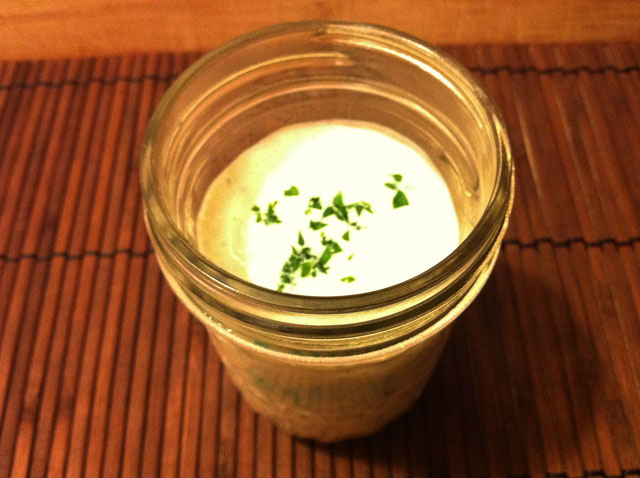 Perfect for the game day wings, veggies, pizza, salad (right), or pretty much anything you can think of for ranch. This is a super easy, flexible recipe from Simply Recipes. It is so versatile I thought someone may need it for this weekend. I made it for our pizza night, and it was a hit! You can adapt your recipe for your taste buds by adding or subtracting a few ingredients, time for you to get creative with ranch! You can also add some chipotle peppers or chipotle powder to make chipotle ranch.
Adapted from Simply Recipes
Ingredients:
1 cup buttermilk
1/2 cup mayonnaise
1/8 tsp paprika
1/4 tsp salt
1/4 tsp fresh ground black pepper
1 tbsp fresh chopped parsley
1/2 tsp dry dill or 3/4 fresh dill
2 tsp spicy brown mustard or 1/4 tsp dry mustard powder
1/2 tsp chipotle powder or 1 chipotle chile chopped if desired
How to:
1. In a small bowl add the buttermilk and mayonnaise, whisk together until well combined.
2. Add the rest of the ingredients and combine well. Adjust seasonings if desired.
Or put all of the ingredients in a mason jar and shake it!
ENJOY!