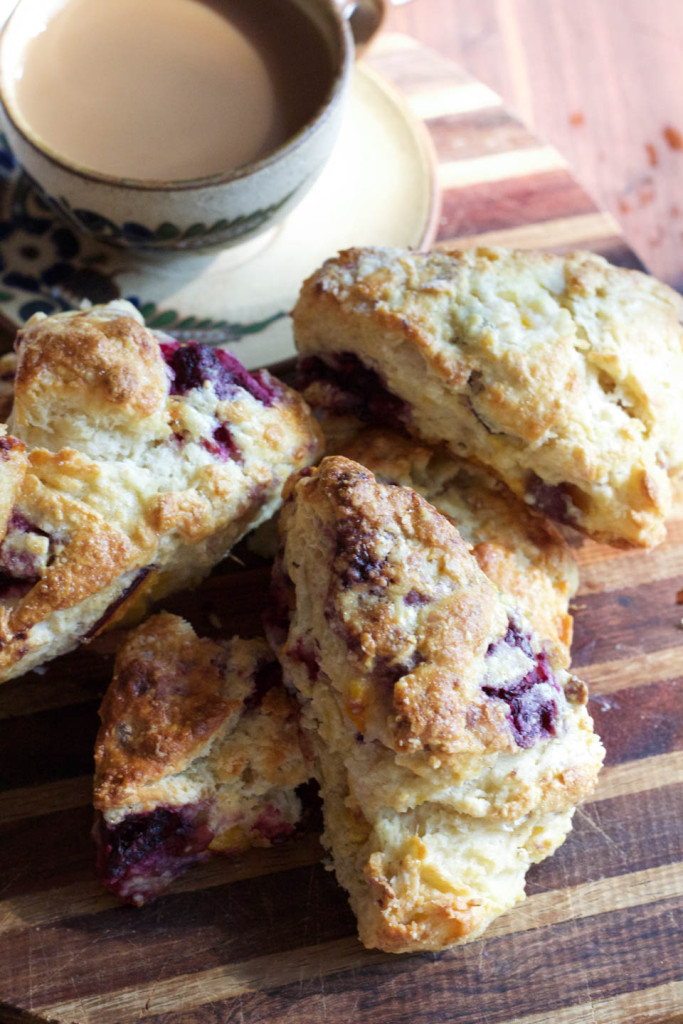 I took the last week off from the internet, all of it, every social media and email. It's just what I needed to relax, reflect, and reboot. R & R times a thousand. While we were in Idaho for a funeral and celebration of life, it was the perfect time for this break, mini vacation, and time of reflection. It was quality time spent with Brian and family, hanging out talking, cooking, eating, reading, and enjoying each other. I've always been a proponent of phones down time and no tv, it is a necessary part of my life from time to time. Everyone enjoyed it as much as I did. I'm not sure everyone else did the no internet and social media time, but when I did, it was noticeable. I am on my phone or social media for work all of the time, so when I am not, I have a lot of time on my hands, literally.
A perfect ode to the less  time on the internet, I'll keep this short. I'd rather you go enjoy the day and bake these scones. They are also an ode to Summer, a perfect way to celebrate the season's bounty. Go hug the people you love. 🙂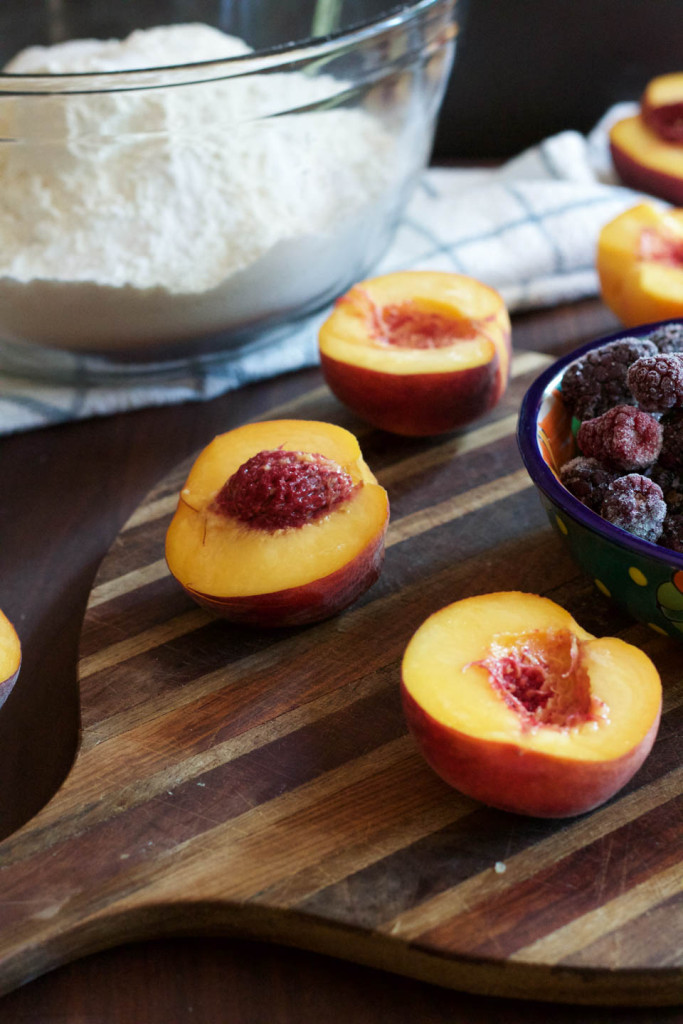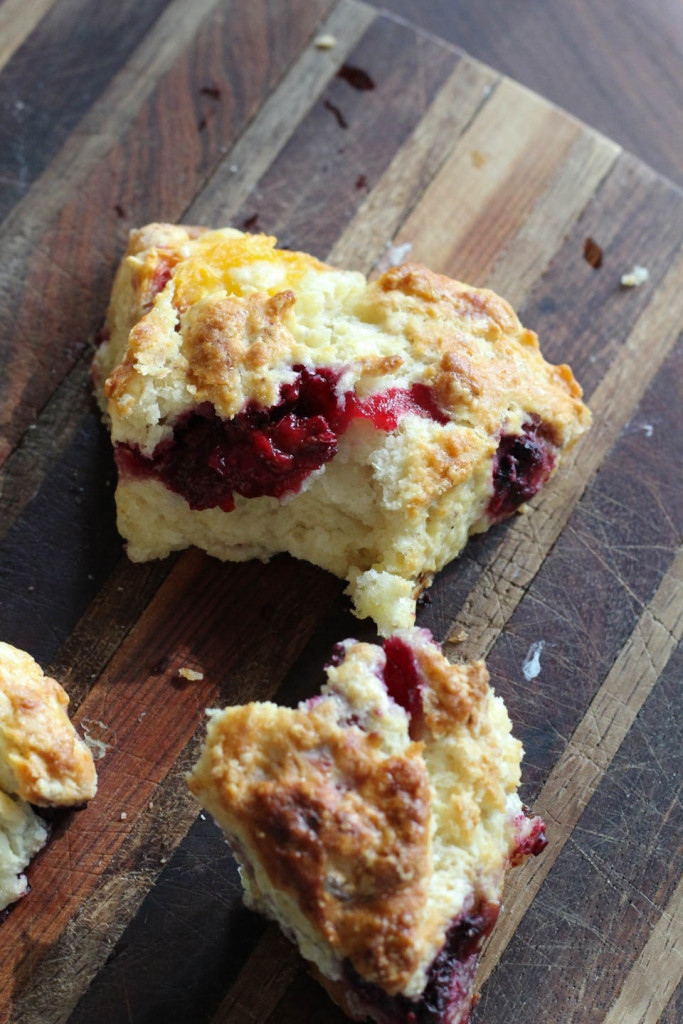 Blackberry Peach Scones
makes 16 scones 
Ingredients:
4 3/4 flour, plus more for dusting
1/2 cup sugar, I use organic cane sugar
1 tablespoon baking powder
1 1/4 teaspoon fine sea salt
3/4 teaspoon baking soda
1 large lemon, zest and juice
8 oz  unsalted butter, ice cold ,cubed
1 cup, about 1 large peach, chopped, fresh or frozen
1 cup blackberries, fresh or frozen
1 1/2 cup buttermilk, ice cold
1 egg plus 1 teaspoon water for egg wash, whisk to combine
Method:
Place oven rack in center of oven and preheat to 400 degrees.
Get parchment lined baking sheet and egg wash with brush ready to go.
1.  Place flour, sugar, baking powder, salt, baking soda, and lemon zest in a large bowl, whisk to combine. Add ice cold butter cubes, rub butter into flour forming small pea sized chunks using your fingers. Add peaches and berries, mix using a spatula. Add buttermilk, and lemon juice, using a spatula, combine gently.
Make sure to keep everything cold, if your hands warm up, run under cold water and place bowl in fridge for a few minutes.  The key to perfect scones is keeping everything cold.
2. Turn dough out onto a lightly floured counter. Bring dough together gently, forming a uniform disk, use a bench scraper to cut into two even pieces. Form each piece into a circle 1 1/2 inch thick. Cut each circle into 8 even triangles using a knife or bench scraper. For better results, place unbaked scones in freezer for a minimum for 30 minutes.
3.  Remove from freezer, and place on a parchment lined baking sheet. Brush with egg wash and bake for 25 minutes. Remove from oven, and place on cooling rack.
Best enjoyed freshly baked. Place leftovers in airtight container, and leave at room temperature for up to three days. For longer storage, place in ziplock bag in freezer for up to 1 month. Remove and defrost on counter the day of.