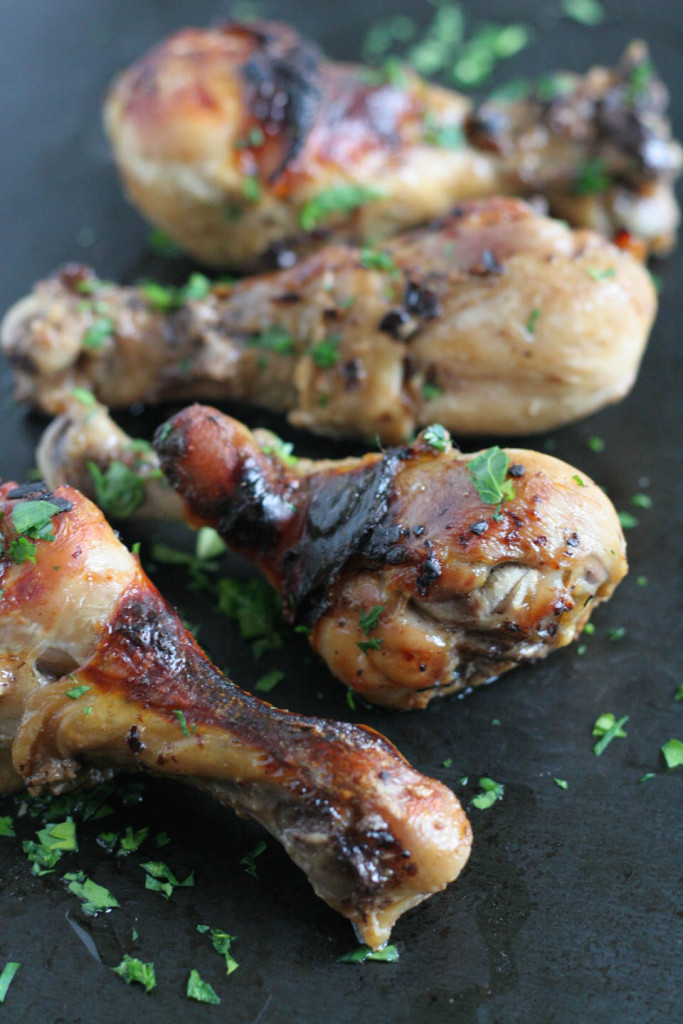 Who wouldn't want a 5 minute prep chicken recipe that is finger licking good? Let the marinating do all of the work for you while you do the other awesome things you need to do. Three ingredients and you are near dinner! The excitement is simply from this easy dinner came from a hilarious text to Brian, then we ate. Black Bean Garlic Marinated Drumsticks are the way to quick chicken goodness for sure!
I usually take care of the food, groceries, and cooking in our house. This day I had worked a ton, and my brain was a bit fried to think about what we would eat. I didn't want to eat out, we had drumsticks, but I had no idea. I started cleaning up to see if something would come to mind. I text Brian…
Me: What do you want for dinner that involves chicken? I want hamburgers.
Brian: LOL!!! Let's have hamburgers.
Me: We don't have meat, or buns. We have chicken. LOL.
Brian: Ok, lets have chicken.
So chicken…I let the drumsticks marinade in the black bean garlic sauce with buttermilk while I finished cleaning up the kitchen. I popped them in the oven an hour later. We both were super happy with the result. So over the next couple of weeks I worked on the recipe to perfect it and here it is!
Do you take care of most meals in your house? Black Bean Garlic Marinated Drumsticks will make your life so much easier!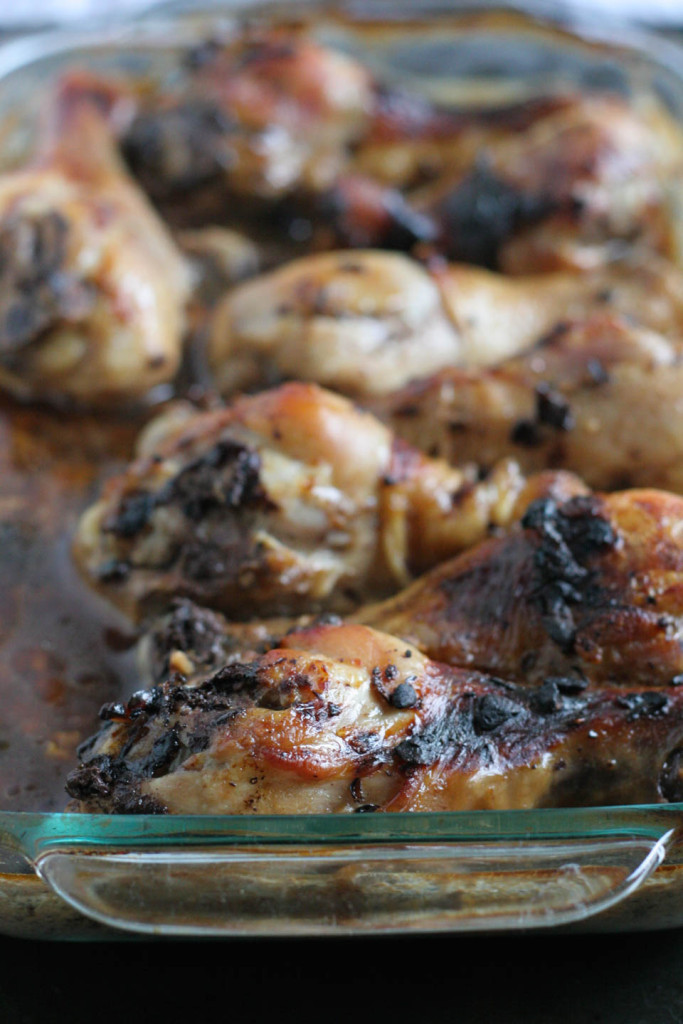 Ingredients:
3/4 cup buttermilk
2 tablespoons fermented black bean garlic sauce, available in Asian section in any grocery store
8 drumsticks, I use organic free range chicken, you could also use chicken breast, or thighs, adjust cooking time as necessary
2 tablespoons fresh chopped parsley
Method:
1. Place buttermilk and black bean garlic sauce in a large bowl, use a fork or whisk to combine well. Place chicken in marinade. Set aside at room temperature for 1 hour. If longer, place in fridge covered.
Place oven rack in center of oven and preheat oven to 400 degree.
2. Place chicken in an 7×11 oven proof dish. Cook for 1 hour, or until internal temperature reaches 160 degree.
Remove from oven and serve immediately with a spoonful of the sauce from the pan. Garnish with fresh chopped parsley.