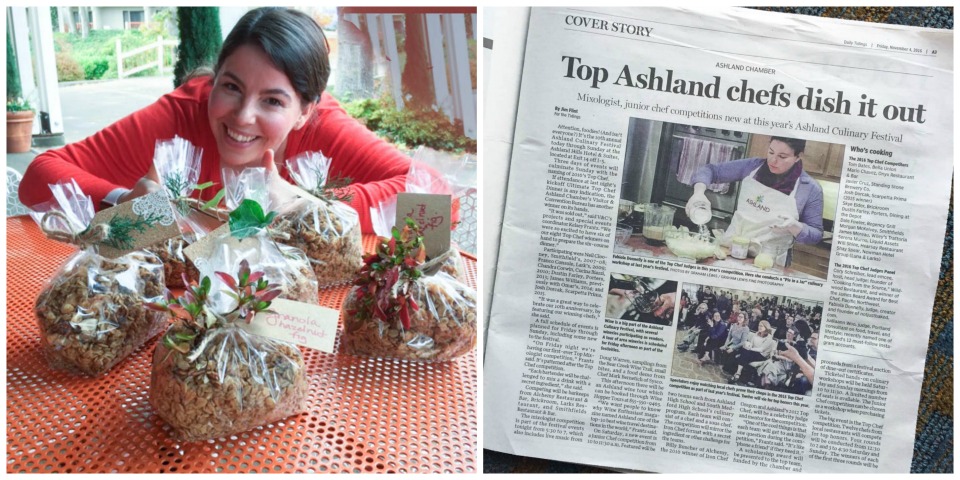 I'm back from Ashland with a full heart and belly! Have I told you how much I love going to Ashland? I think maybe one thousand times, simply because I love it so much and have such warm fuzzy feeling every time I go. It's a beautiful town and community. They welcome me with loving arms each year I go for the Ashland Culinary Festival and I can honestly say it's my favorite event of the year.
My Oregon granola class was so much fun and my students make life awesome! I love teaching cooking classes and at the end of this class, we all took the granola baggies they made outside for a photo shoot. We foraged for the pretty branches and leaves to put even more of a personal touch on a homemade gift. Check out the recipe here, so you can make homemade gifts this season too! Oh and did I mention I was in the newspaper upon my arrival? It was funny, I had a feeling to grab the newspaper while checking into our hotel room, turn the page and there I was! It was awesome!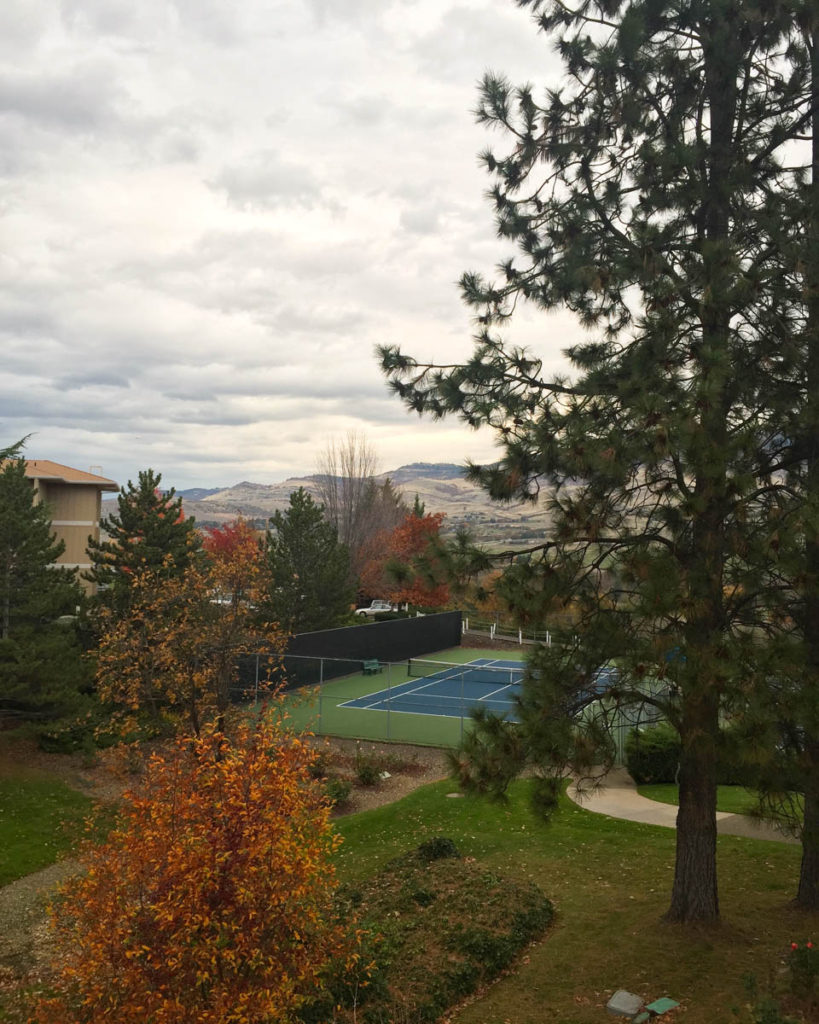 Saturday morning was an incredible experience times a million. It was the junior chef competition where students from Ashland and Medford High School Culinary programs competed for the Junior Chef title. It was the coolest seeing how calm these students were in this competition. They competed as teams rather than sou chef and head chef, another reason to love them. I was so impressed by their demeanor, respect for one another, and how seriously they took what they were doing, while still having a good time. Which is the most important part, in my opinion. I am in awe of their talent and I know they are going on to big things! Congratulations to Junior Chefs, Rose Eschtruth-Harrison & Gabriele Livni, from Ashland High School for an excellent meal. I'd like to mention, they are both vegetarians and could not even taste their dish before delivering it to us judges. They just know how to cook and season, per their instincts and training. Each team did an excellent job and I look forward to seeing where they all go!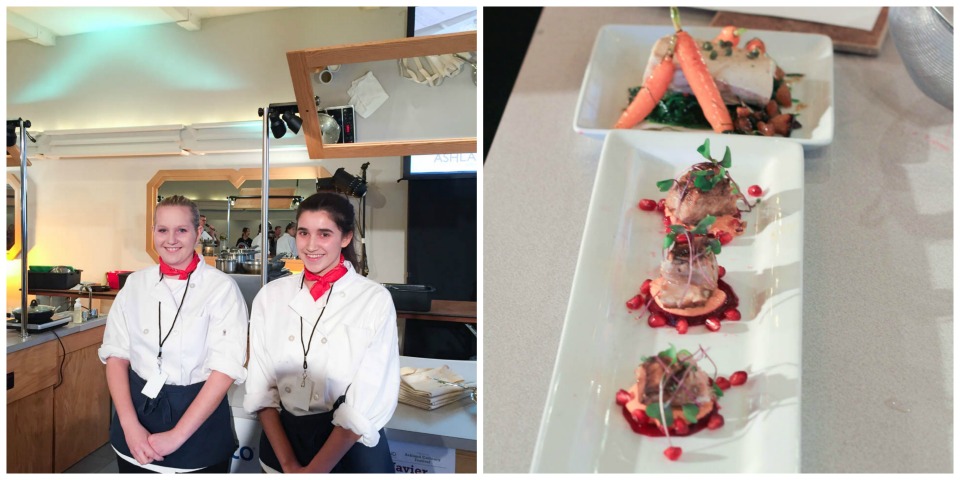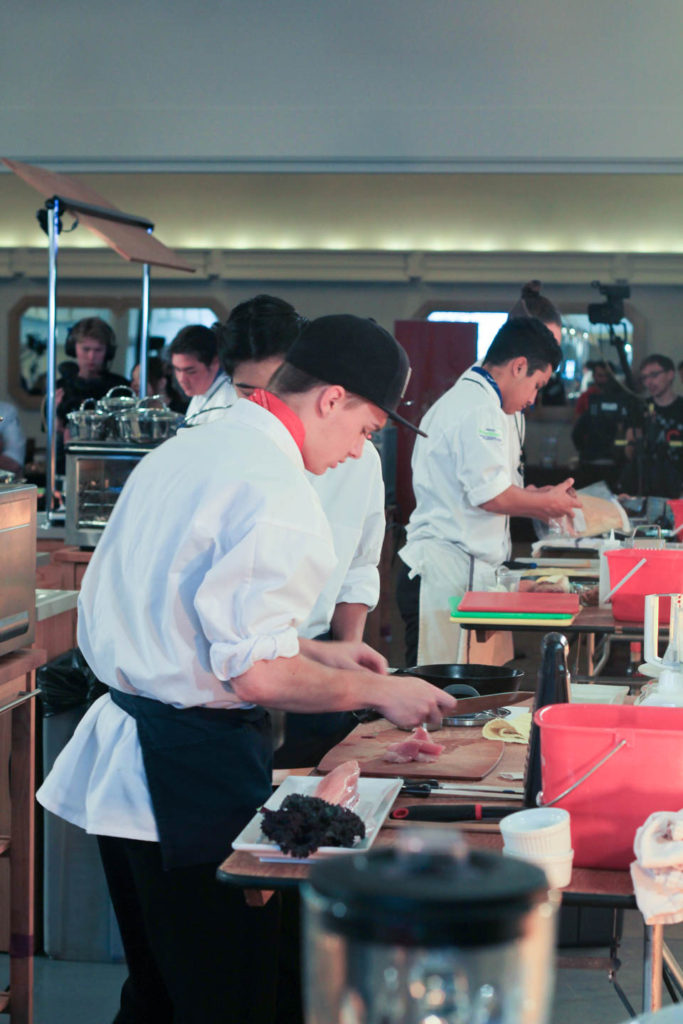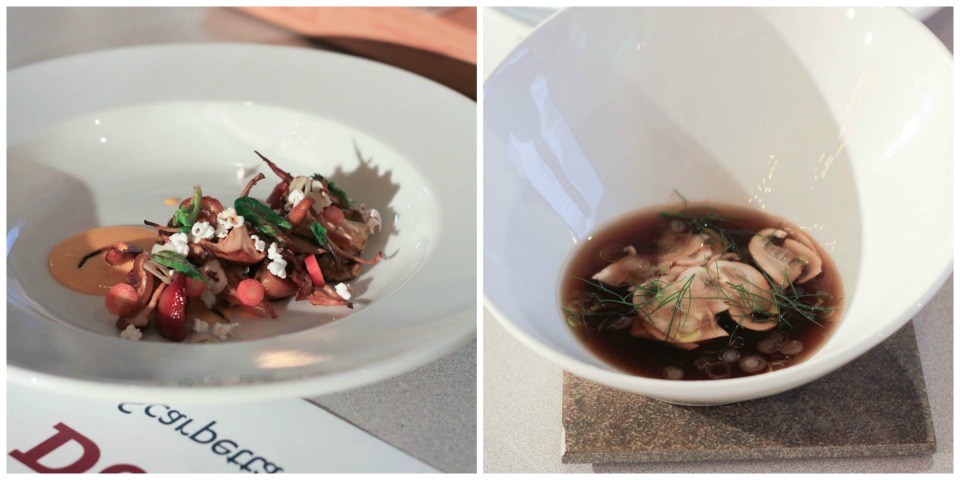 The super curve ball this year for the final round secret ingredient was no ingredient. Sponsors, Charlie's Produce, provided the chef with a beautiful assortment of vegetables for a vegetarian option. This pushed the chefs to think outside of their comfort zone, which clearly didn't rock Josh much at all. In the final round, Josh Dorcak from Scarpetta Prima, won the 2016 Top Chef title for his  Soy Glazed Beets with puffed sorghum, chanterelles, squash jus and hazelnuts accompanied by his second dish, a Matsutake Broth which was super clean and opened the palate nicely for his main entree. Congratulations, Josh and awesome Ashland High School Culinary student as his sou chef!
For me, the point was to make a dish that was vegetarian, not a vegetarian dish. The slight change in phrase makes you think like a chef and more creatively I think. I just wanted them to make a yummy dish that happened to be vegetarian. There was a huge assortment of ancient grains, mushrooms, or make a scratch pasta. Josh had the right idea from the start, highlight vegetables, make a jus and voila a beautiful dish that happens to be vegetarian!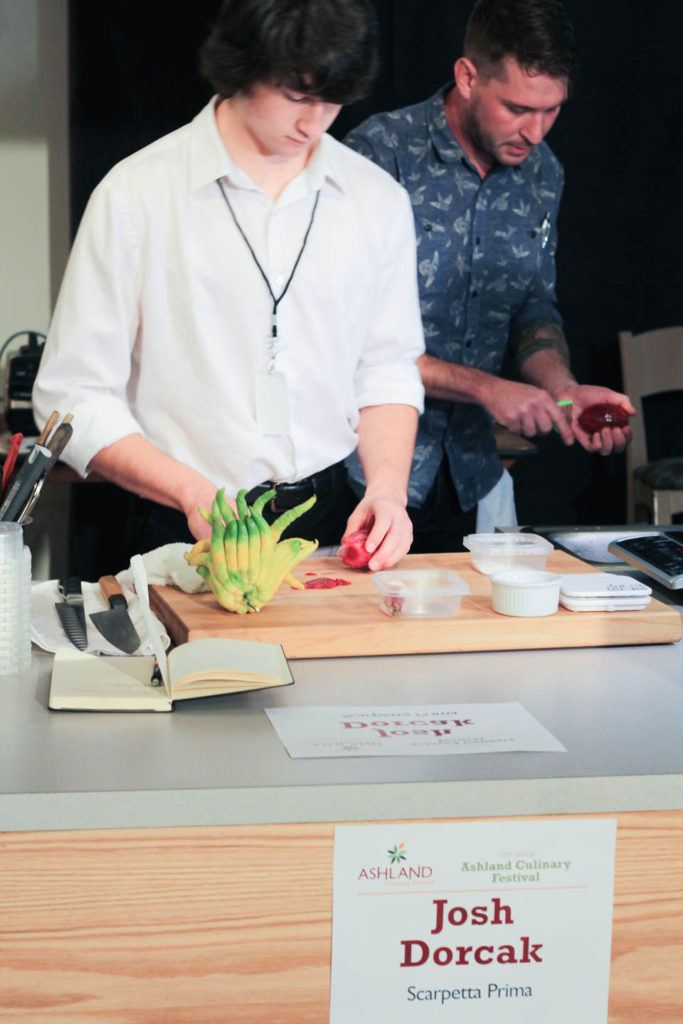 Bellow are the pictures of each rounds winning dish starting from the top left. Each chef did an amazing job with the time they had to prepare a great dish for us. It is always a pleasure to watch the chefs works and each I leave inspired from their work. Congratulations to each of you, it was a pleasure!
Javier Cruz from Standing Brewing Company, won round one with the secret ingredient Black Cod & Buddha's Hand. Morgan McKelvey from Smithfields Restaurant & Bar won with the secret ingredient Pork (Flat Iron, Rack and Pork Belly cuts) & Quince. Shay Spear from Neuman Hotel Group Luna Café & Larks Restaurant won round three with the secret ingredient Arctic Char & Cactus Pear. These were all fantastic dishes!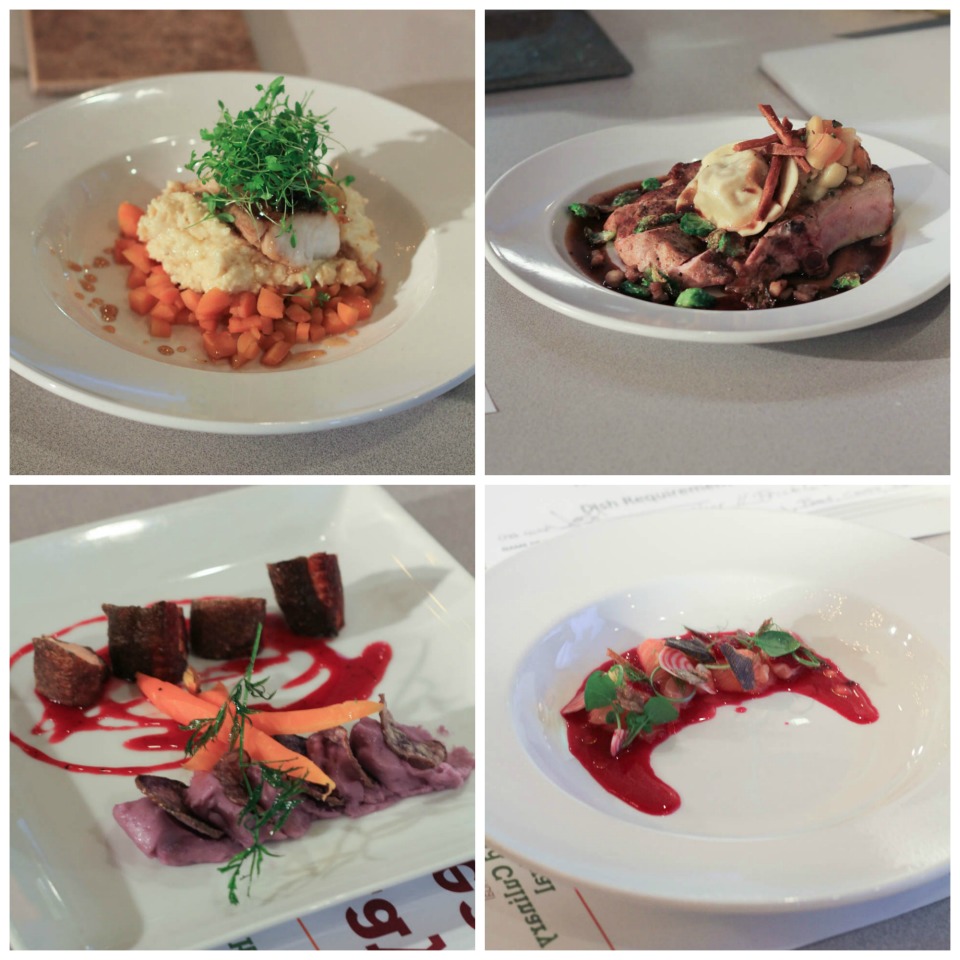 I am forever grateful for the welcoming love from the Ashland Chamber of Commerce and everyone who attended the 2016 Ashland Culinary Festival, you all rock! I look forward to seeing you all next year at the 11th annual Ashland Culinary Festival, November 2nd – 5th, 2017 at the Ashland Hills Hotel & Suites for more food and fun!
Disclosure: This is a compensated post in collaboration with Ashland Chamber of Commerce. As usual all opinions are my own. Thank you for supporting the companies that support NJB!