This Arroz Con Pollo is a super traditional Mexican dish made easily and quickly for a comforting weeknight or weekend meal. Add extra olives for a nice briny kick!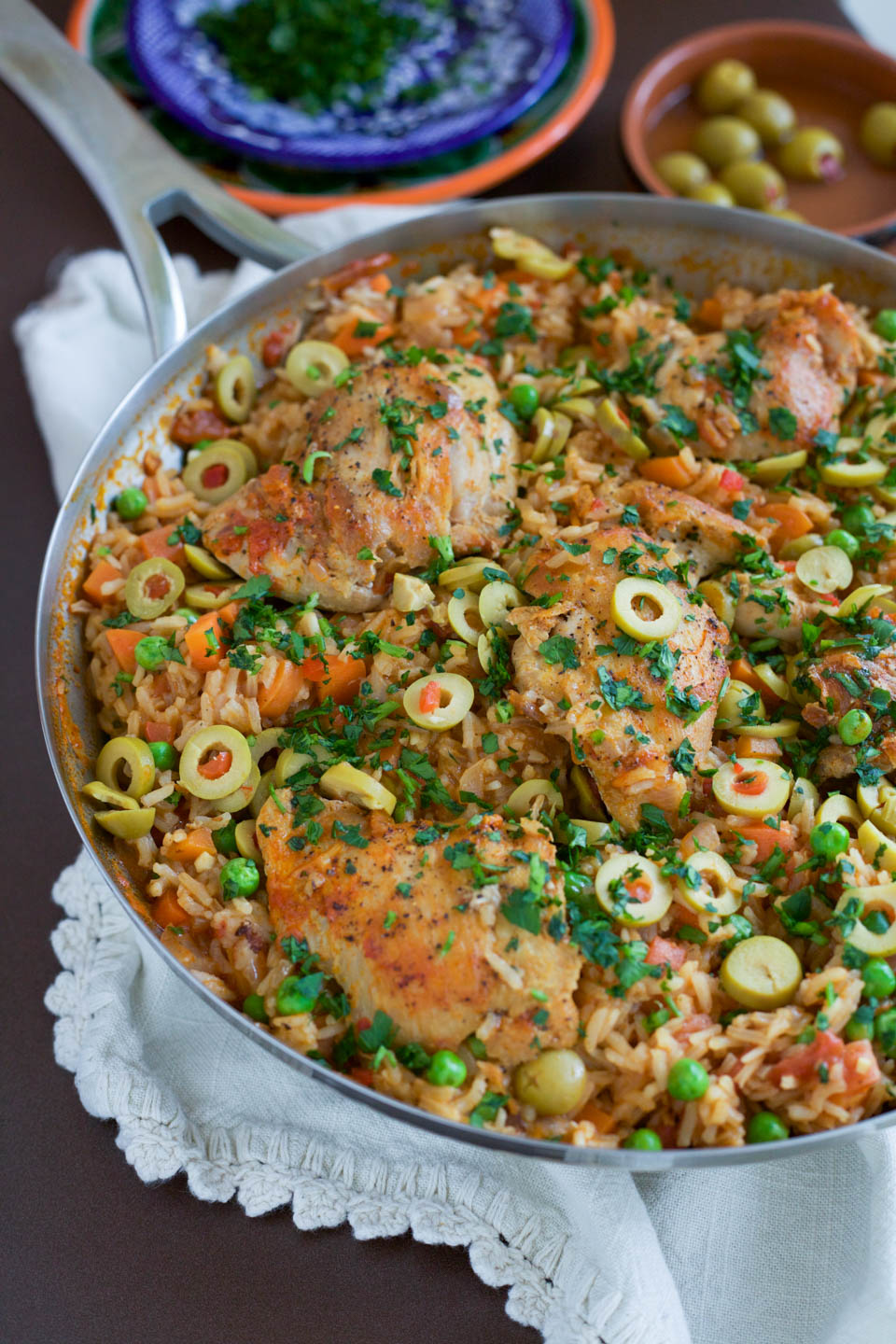 I have a warm love for this beautiful and traditional Mexican Arroz Con Pollo that my Mom made for us growing up. I have eaten this dish so many times and it was time to update this recipe that I published six years ago. It's comforting like the Picadillo she also made for us growing up. Very much made in the same way with many of the same ingredients.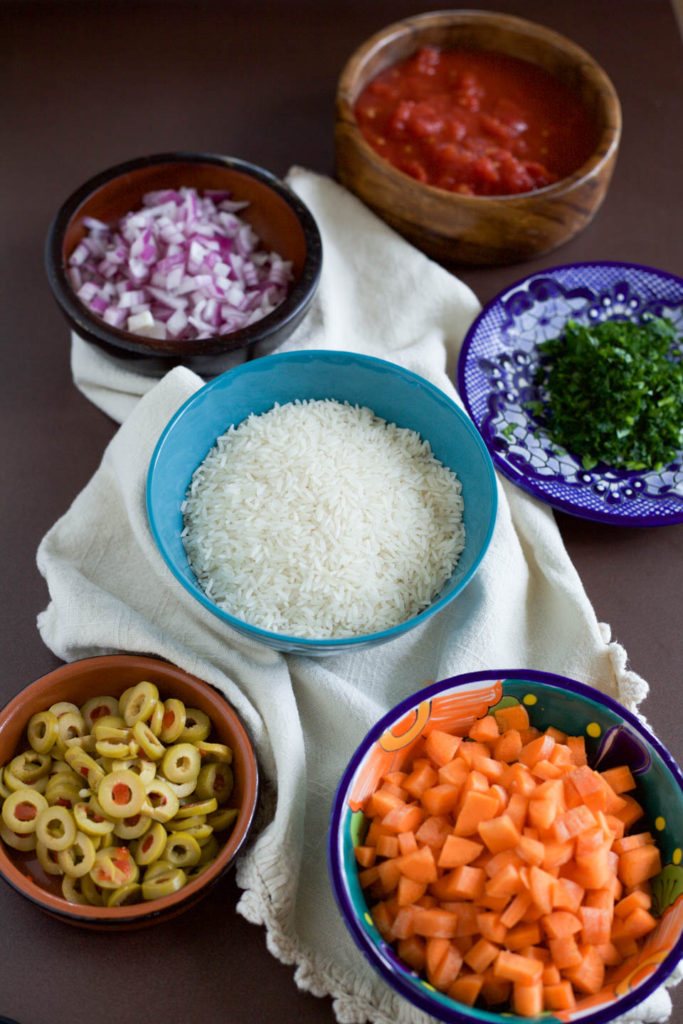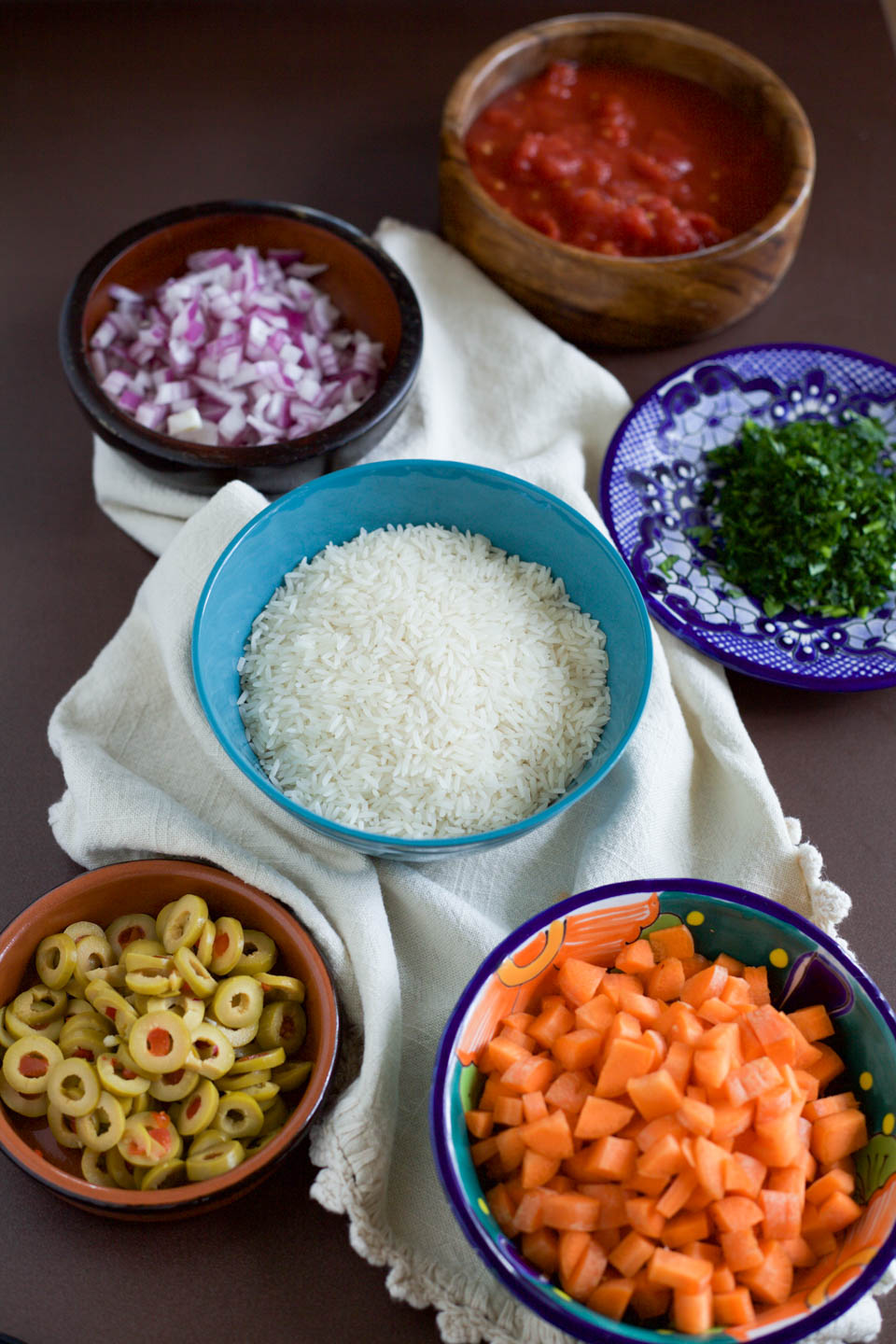 It's an affordable dish that is made all over Latin countries in different way with their local ingredients. Some are made with many different spices, chiles, potatoes, varying vegetables and local flare. This is just the way I know it and ate it, traditional to our area of Mexico.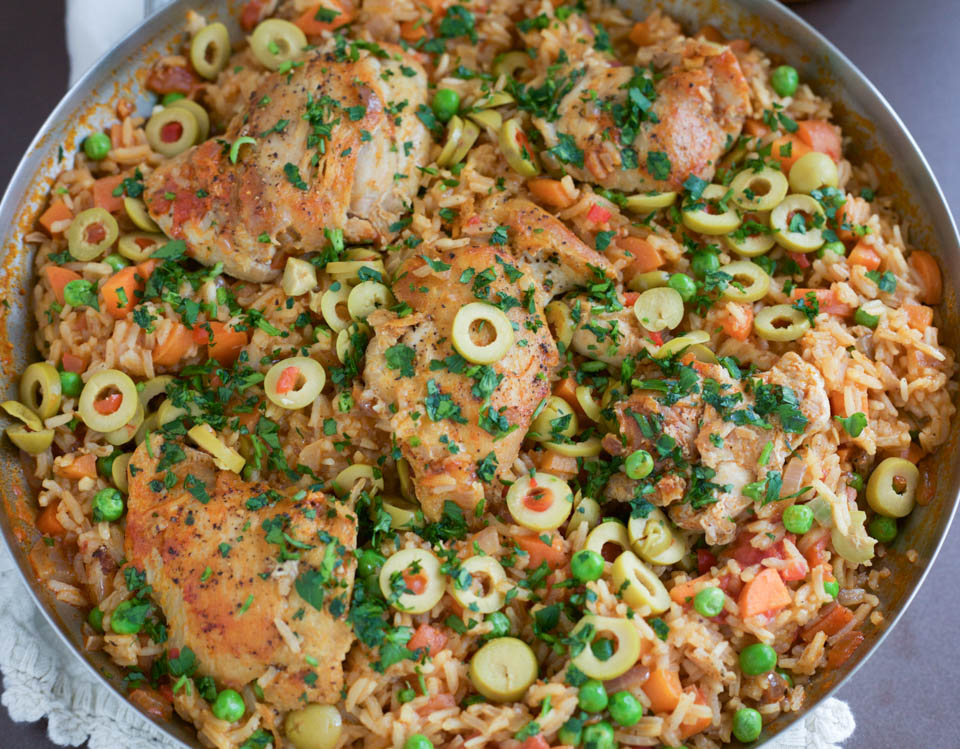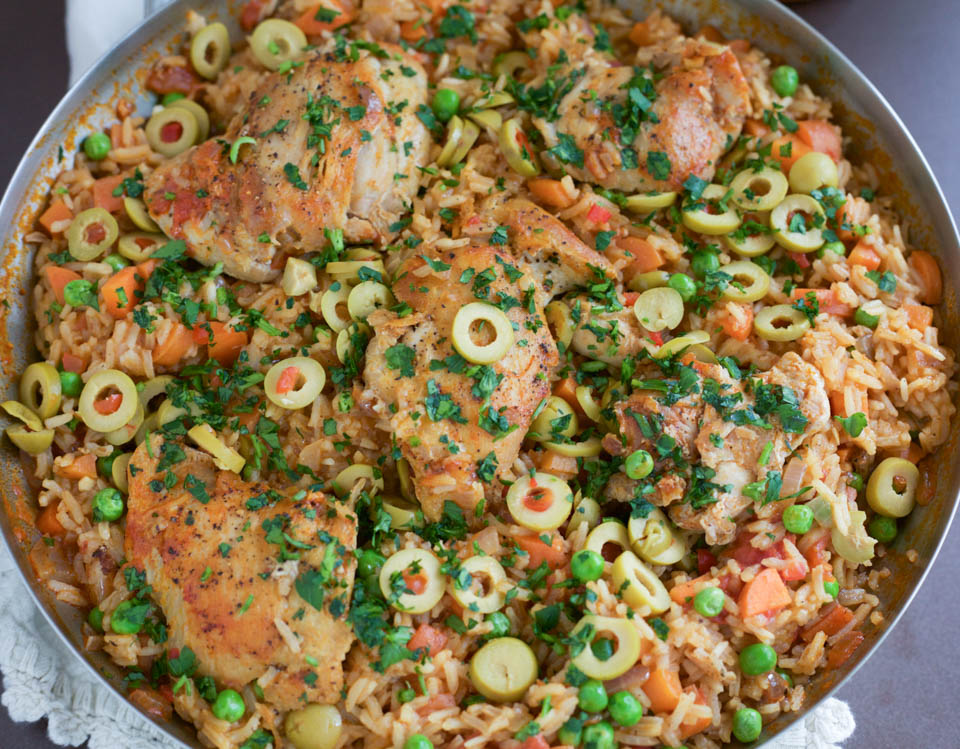 Arroz Con Pollo can be made with brown or white rice. It's a comforting and traditional Mexican dish from my childhood. I serve it with tortillas and a good red salsa, and sometimes fresh lime wedges.
Arroz Con Pollo
Serves 6
Ingredients:
3 tablespoon olive oil
2lbs chicken thighs, I used skinless and boneless
fine sea salt
fresh ground black pepper
1 small white or red onion, chopped
2 large garlic cloves, minced
2 cups white long grain or jasmine rice, you can definitely use brown rice too
5 cups chicken or vegetable stock or broth
1-14oz can whole peeled tomatoes, crushed or chopped
1 teaspoon smoked paprika
2 large carrots, chopped, about 1 cup
1 cup fresh or frozen peas
15 large green olives, sliced
3 tablespoons fresh chopped parsley
Method:
Add olive oil to a large skillet or paella pan over medium high heat. Once oil is shimmering, add chicken, sprinkle with salt and pepper, then brown on each side for 3-4 minutes. Remove chicken, set on a plate.
Lower heat to medium low, add onions and cook for 5-7 minutes, stirring occasionally. Add garlic, cook for 30 seconds. Then add rice and paprika, toast in pan for 1 minute, stirring once. Add stock/broth, crushed tomatoes with juice, 1 1/4 teaspoon salt, 1/2 teaspoon black pepper, and carrots, stir to combine.
Add chicken back to pan, nestle into broth. Cover and cook  for 30 minutes. Add peas and olives, cover and cook for 10 minutes.
Serve immediately with fresh chopped parsley. Store leftovers in an airtight container for up to 3 days.