I thought it might be fun to share what I have been doing for the last few months in class. I have tons of photos, and I always share them on my Facebook, Instagram, and Twitter, but I have never done a post about them, so here you go. The last few months of my life… I hope you like.
Cakes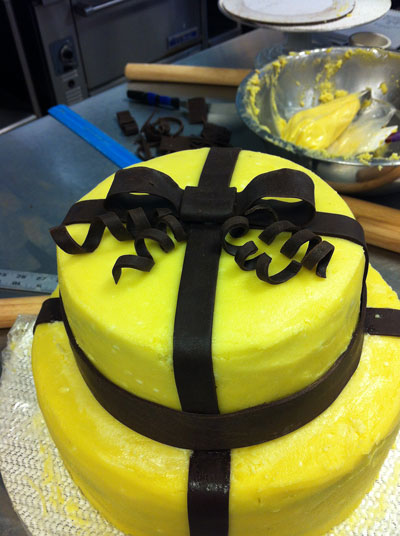 First tiered cake ever! Don't mind the melting buttercream, it was super hot in class that day, the humidity was off the hook!
And now the midterm! To be honest the cakes in between did not photograph well, so I jumped to the midterm. We had certain criteria to fill for the midterm wedding cake assignment, a time constraint, and a learning curve. This is what I came up with…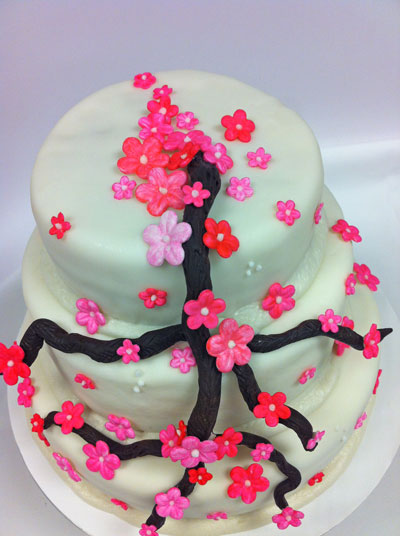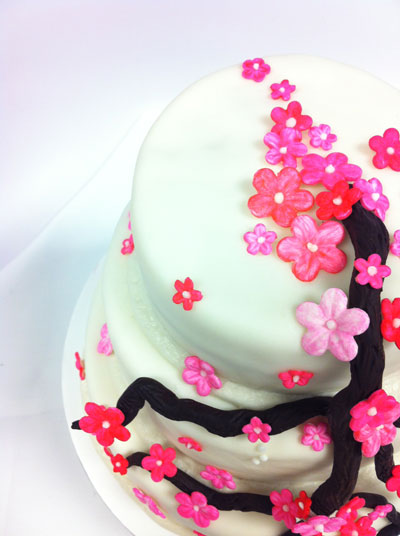 This is an over exposed shot, but I love it. The flowers were this bright on the cake, so it's a true representation of the vibrant colors.
Next up is a nautical theme one year old birthday party smash cake, and cupcakes. All hand made mini boats, and anchors. It was super short notice and I went everywhere to find a cutout for the anchors and boats, but no luck. For being made by hand, they turned out so well. And the people were all happy!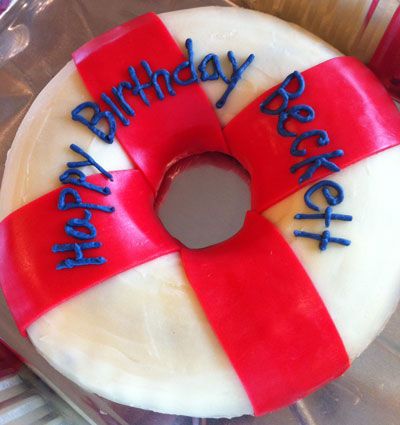 A birthday boys smash cake!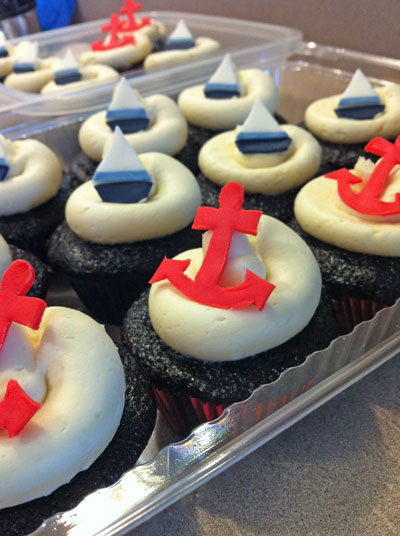 And the cupcakes of course! Simple dark chocolate with extra not sweet frosting:).
The second part of my school quarter was all plated desserts you would order in a restaurant. I'll share those with you soon!