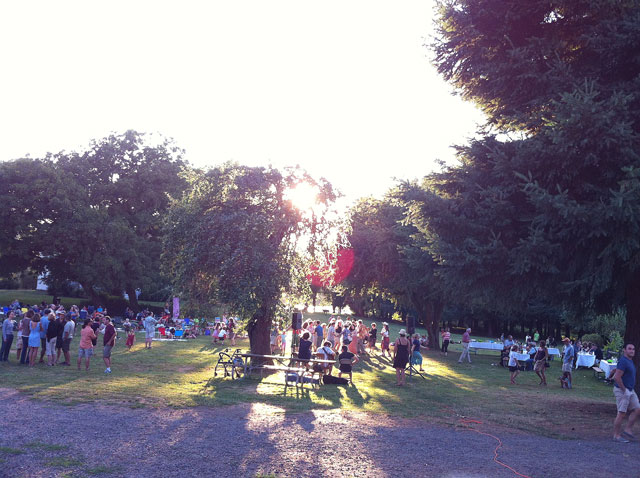 I wanted to share what I have been up to lately.  I am obviously still in school, I have a few more quarters to go!  Along the way I have learned so much, and met many people who are pretty amazing.  I feel that way about life in general, but in regards to my food experiences in the last year and a half, it is especially cool.  I can now look back at my choices in career change and be grateful, truly happy, and blessed to be where I am.  I chose the school I am in for a few reasons, but mostly a gut feeling.  I am happy I did.  The instructors are seriously serious people in the food business.  They know what's up, and they like me.  I work my ass off, show I care a lot, study hard, and it shows them I am committed.  My hard work has paid off big time.  I have been working on campus events like Open Houses for our school, and other off campus events as well.  One of which one of my instructors asked me if I could do last minute.  I was on it…
This event was for a charity founded by Cory Schrieber, my instructor.  And I wanted to bring light to it because it is something I love, and think is super cool.  The Sauvie Island Center was created in 2005, and basically educates youth about food, farming, and the land. They bring local kids out to the farm to get their hands dirty to learn all about farming, fruits, veggies, and how it all works.  They hold events each year for the charity to bring revenue to the center to allow for this type of invaluable education for our local children.  In one word, awesome.  This particular event was The Barn Dance.  The dinner was held by Bon Appetit's head chef, sous chefs, and a few of us girls from culinary school.  It was hot, perfectly breezy, on a farm, in a barn, and perfect.  When we were finished cooking, grilling, serving, and cleaning, the girls and I took a long walk on this huge farm with some lemonade.  We talked farming, food, and how we would love to live on this land.  It was a magical way to end the night.  You ladies are awesome!
If you are interested in more information about Sauvie Island Center visit their site, and they also takes donations on their website!
The farm…
This garden went for days and days…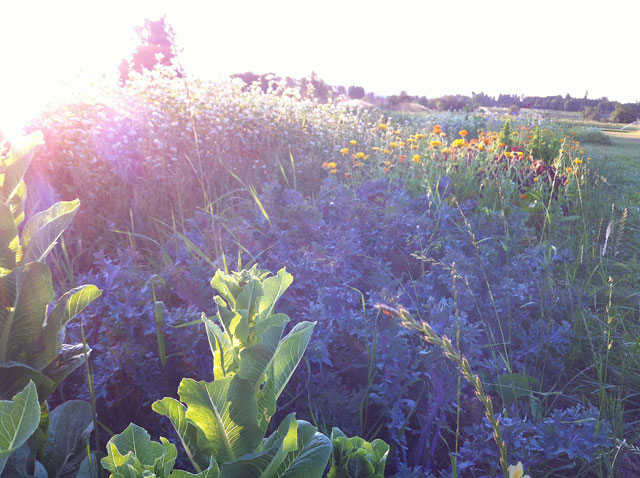 purple.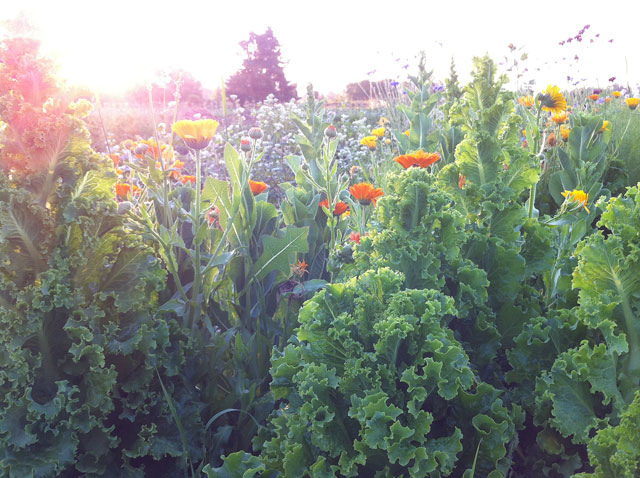 kale, lettuce, kale, more lettuce, flowers, I love it!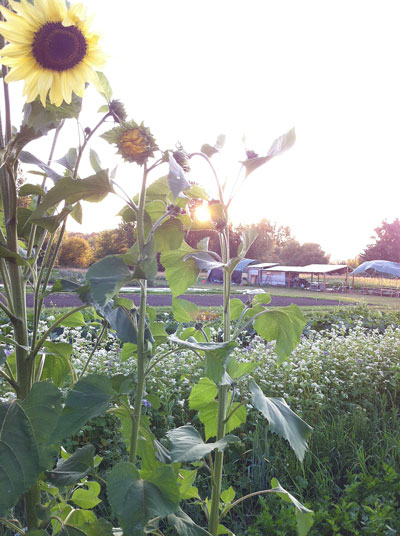 happiness…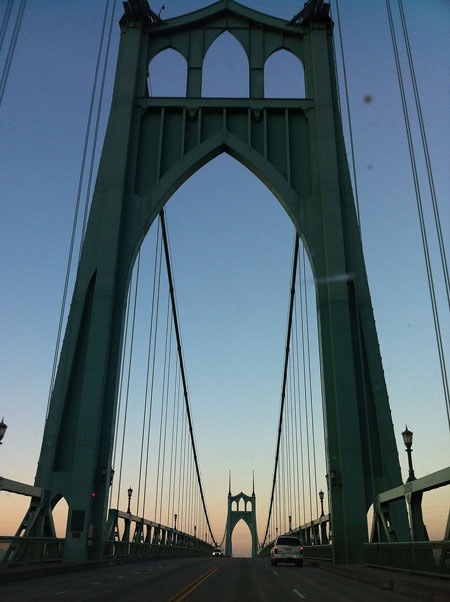 the way home, my favorite bridge in Portland, the city of bridges.