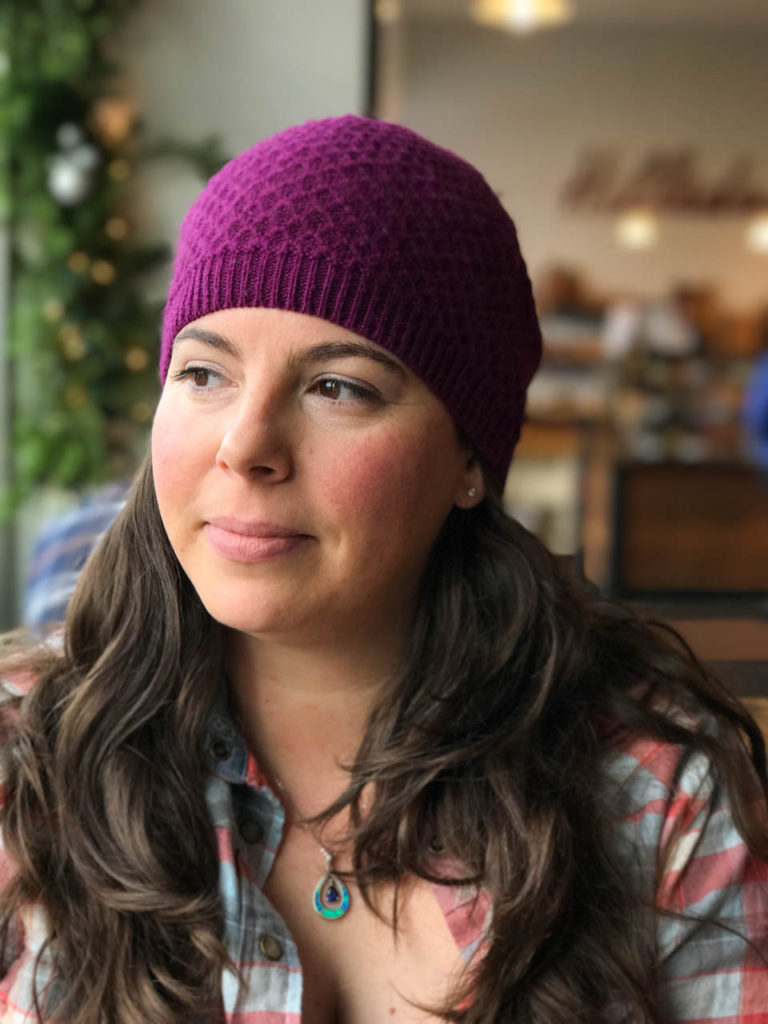 Welcome to Not Just Baked.
Thank you for stopping by, I hope you feel welcome every time you stop by. If you ever have any questions, please feel free to let me know, just ask! That is why I am here.
~Fabi
Fabiola Donnelly is a creator, an author, a photographer, and a recipe developer. She shares many of these passions on Not Just Baked; a seasonal cooking, baking, healthy food, and lifestyle website. She has shared hundreds of scratch-made recipes on her site. All of those recipes are lovingly balanced with tasty indulgences from her time as a professional baker and chef.
She appears monthly on a live TV show in Portland sharing recipes from her website while also representing food companies as part of her sponsored segment program. She is a natural in front of the camera and loves the challenge of tailoring her recipes for TV.
Fabi can also be found judging culinary competitions for the past three years in the heart of Oregon. She has taught many students from advance classes at culinary competitions, to cooking with kids at the local farmers markets. Her joy is teaching people how to cook for themselves, as well as sharing her love of food through recipes that can range from easy smoothies to elaborate handcrafted meals.
Born into a huge and food passionate family in Mexico that had originated from Spain, her Latin and Spanish roots are reflected in many of her dishes. After living in California for thirty years and spending her early summers in Mexico, she now happily lives with her husband and two fluffy kitties in Vancouver, Wa, just outside of the food mecca of Portland, Oregon.
If you'd like to work with Fabi on recipes or culinary projects or cooking classes, please email and check out her Work with Me Page.
EMAIL ME:  fabiola (at) not just baked (dot) com
You can find me, Fabiola Donnelly, and Not Just Baked recipes featured in several places around such as a Portland Food Blogger, local radio, culinary events, as an emcee, and television segments in Portland, Oregon and across the country.
TV segments: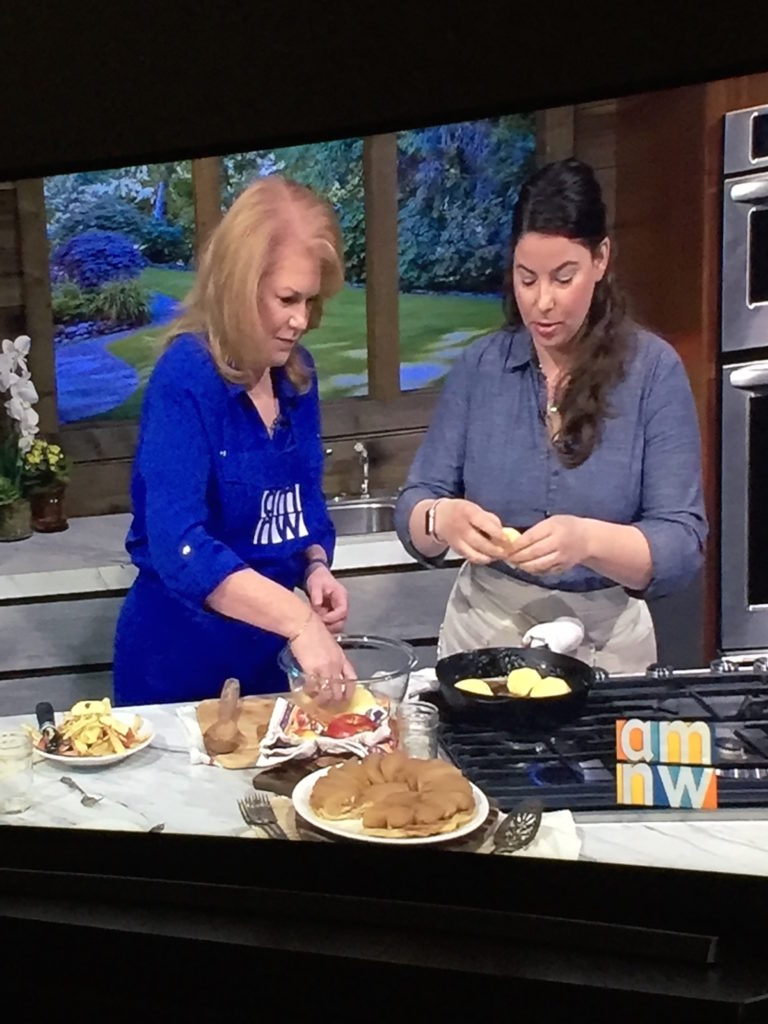 AM Northwest segment for Summer Peach Grunt.
AM Northwest segment for Blueberry Hazelnut Crisp with Goat Cheese Whipped Cream.
AM Northwest segment for Cherry Clafoutis
AM Northwest segment for Lemon Cake with Raspberry Creme Fraiche Frosting.
AM Northwest segment for Mango Olive Oil Cake.
AM Northwest segment for Mascarpone Parfait with Roasted Strawberries and Almonds.
AM Northwest segment for Rhubarb Shortcakes.
AM Northwest segment for Clementine Almond Buttermilk Scones.
Press: 
Cacique Blog, for the world soccer recipe I developed for Cacique, Cotija Cheese, Chorizo, Roasted Poblano Potato Skins 7/2014
Latina Blogger Connect, Kikkoman 3/2013
Spanglish Baby Online Magazine, 2/2013, recipe feature
The Oregonian Food Day front page, Ultimate Oregon Thanksgiving Missy Maki 11/2012
Radio Appearance, Simple Kitchen with Missy Maki, 11/2012
Some of my stories and experiences over the years…
No Kid Hungry, Share Our Strength Bake Blogger Bake Sale 2012
A Day at the Sauvie Island Farm, Catering with Bon Appetit
National Farm Day at Sauvie Island Farm Teaching Kids How to make Corn Tortillas
 No Kid Hungry, Share Our Strength Blogger Bake Sale 2013
Food Bloggers Against Hunger, 2013
About Fabiola Donnelly, Portland Oregon.